Congratulations to our pal Chuck Klosterman. The rights to his 2005 novel/memoir, expanded from a feature he wrote during his time at SPIN magazine, "Killing Yourself To Live:85% of a True Story" has been optioned by Half Shell Entertainment.

The book focuses on a rock pilgrimage that Klosterman took for the alt-mag where he visited the locales of where famous rock musicians like Kurt Cobain, Buddy Holly and members of Lynyrd Skynyrd, and Great White died. Their deaths serves as a backdrop for the author to explore his own life and his relationships with various women.

Chuck himself will executive produce and is quoted as saying, ""The idea is to do a comedic road movie heavily based in rock 'n' roll," he told Variety. It doesn't sound like he's penning the screenplay. Must resist...the urge... to ask... who will be cast as... the female members of the New York... music media... we know... well.

Whatever happened to "Sex, Drugs, and Cocoa Puffs"? We thought the film rights for that one were optioned a few years ago, but we haven't heard anything since.

In other related movie-music news.



Female Rapper Eve will appear in "Whip It," the forthcoming 2009 Roller derby film directed by Drew Barrymore and starring missing-in-action 2007 It Girl, Ellen Page. The film also stars Kristen Wiig, Juliette Lewis, Zoey Bell and Marcia Gay Harden who said that Page stayed in character while filming. "Ellen's a serious girl. She's an absolute doll, but she's a serious doll." (Really? It's a roller-skating movie by Drew Barrymore, does it really need method acting??) [MTV]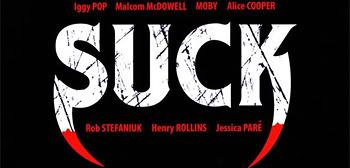 Iggy Pop, Moby, Henry Rollins and Alice Cooper are starring in the rock n' roll satire called, "Suck"? Apparently the film features an Eddie Van Helsing character who hunts down vampires. Evidently it has no distributor and perhaps its because the idea sounds ridiculous. Canadian director Rob Stefaniuk, who previously helmed, "Phil the Alien," is the filmmaker here. [First Showing]

Julie Taymor loves her some music and movies together. Last year she released her Beatles music, "Across The Universe," and she's already working on a "Spider-Man" musical for Broadway with members of U2 and now she has plucked an L.A. rocker out of obscurity for her latest. Rocker-turned-actor Reeve Carney has joined the cast of her upcoming Shakespeare film adaptation, "Tempest." Carney is the lead singer/guitarist in his band, Carney and according to the Hollywood Reporter, Taymor discovered him in New York when she went to see his band perform.

Hilary Duff is going to star in a new NBC show, but there's zero details on what the show are. According to the deal, she'll also be tapped to make various guest star appearances on current NBC shows. [Variety]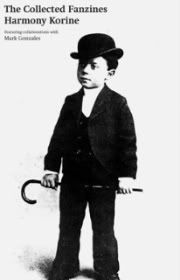 Drag City Records and enfante terrible filmmaker gone-softer, Harmony Korine are like bffs. Earlier this year they released the J. Spaceman/Sun City Girls-written score to his "Mister Lonely" film, and now the indie label is reissuing his old fanzines in one collection, creatively titled The Collected Fanzines. The collection comes on November 18 and sounds like a must-have if your a Korine-obsessive. "They were never meant to be collectible," Korine said. "Just low-concept laugh-inducing juxtapositions of words and images, images and images, lists, monologues, cartoons, free verse, jokes, half-thoughts, fake/real interviews, innuendo and Matt Dillon's phone number."[PitchforkMedia]