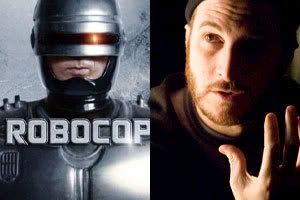 In Los Angeles promoting "The Wrestler", Darren Aronofsky gave some insight in to his vision for what he calls a "hardcore interpretation" of Paul Verhoeven's sci-fi/black comedy "Robocop".

Citing a recent medical procedure as inspiration for the remake, Aronofsky elaborated on what drew him to the project.

"Before you get an MRI, they give you a list of like 38 different things, how you can have metal in your body. From a shutter in your eyelid to a pacemaker, screws and all this stuff you can have in your system. I realized, 'Wow, we are cyborgs.' I mean, everything's not inside us, but the way we're connected to the technology and everything is right there."

The script is still in development with David Self, who wrote "Road to Perdition" and did a re-draft of Andrew Kevin Walker's script on 2009's "The Wolf Man".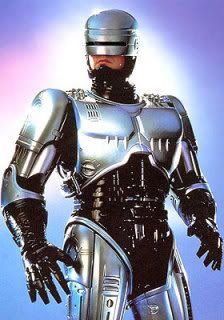 "We have a long way to go," he said. "So until there's a screenplay, there's nothing to really talk about. Until we're going, it just doesn't exist for me. It's just like we're trying to get something good, and we'll see what happens."

Hmm…

Verhoeven's original is super violent, campy 80's tech-noir, but the subsequent sequels watered it down and turned the franchise in to somewhat of a joke. Aronofsky would certainly be a welcome addition to a sci-fi genre that's been on life support for years, and a 21st century interpretation does sound promising.

Aronofsky basically refutes all of the negative labels people have put on his work, both narrative and stylistically in "The Wrestler", so he's got carte blanche in picking his next project as far as we're concerned. Bringing back the violence is one thing, tackling the nature of human vs. machine and modernizing the social commentary of "Robocop" is another. Aronofsky is definitely an intriguing choice to do it, while Keanu Reeves' agent is probably excited about anything that calls for a robotic lead actor.