In lieu of a proper review cause we didn't have time to write it today, here's a little music preview of Kimberly Peirce's newest film, the post-Iraq-war soldiers drama,"Stop-Loss" (it's surprisingly good).


Many have noted and appropriately called us out on our knee-jerk reaction to the use of meathead metal rockers Drowning Pool's "Bodies" in the trailer which we originally thought was a little crass considering soliders and innocents were dying and all, but as you guys so tigerishly pointed out, "Soliders listen to that kind of shit; it's very appropriate, shut the fuck up." Ok, point taken. Consider this our mea culpa and let's never ever speak of it again.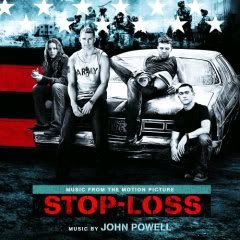 Curated by our music supervisor favorites Randall Poster and Jim Dunbar (the team behind "I'm Not There" and "The Darjeeling Limited"), the music culled in the film is appropriately red state-centric country by the likes of Toby Keith, Ricky Calmbach and Robert Earl Keen, good ol' boy Southern boogie (Marshall Tucker Band, and American swamp rock Creedence Clearwater Revival) and even a little hip-hop (ok, there's none in the credits, but we swear we heard a song in the film). After all, most of the film's action takes place in Texas and small town bars where brawls and southern belles are aplenty. Drowing Pool is cut to footage shot and edited by the soldiers themselves in their downtime on their laptops (which was based on clips shot by actual soldiers).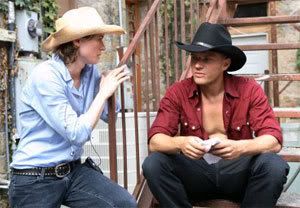 Composed by John Powell (who also recently tracked "Jumper"), there will be a soundtrack disc of his original score, but it does seem doubtful that these pre-existing songs in the film will come out on disc, but you never know. There's always an ad-hoc ITunes playlist too. The newer, less-aggro trailer features Snow Patrol's "Open Your Eyes," but you won't find it in the film (yeah, it was in the other trailer too, but not as prominent as DPool). The film opens up today (Friday March 28) and it's easily your best bet this weekend considering the other crap that's opening.

Music used in "Stop-Loss"
Toby Keith - "Courtesy Of the Red, White, Blue (The Angry American)"
Neal Saunders - "Matter of Time"
John Phillip Sousa - Stars and Stripes Forever"
Brady Muckelroy - "Street Beat"
Ricky Calmbach - "From Where I Stand"
Ricky Calmbach - "Dance Time In Texas"
Richard Wagner - "Wedding March"
Ricky Calmbach - "I'm Never Gonna Let You Go"
Robert Earl Keen - "I'm Comin' Home"
Marshall Tucker Band - "Can't You See"
Drowning Pool - "Bodies"
Creedence Clearwater Revival - "Born On The Bayou"


Watch: new "Stop-Loss" trailer