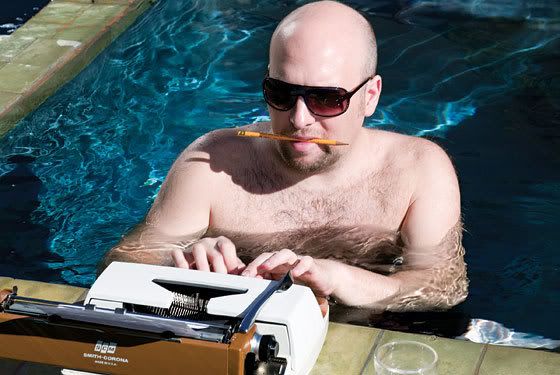 If you don't know Zak Penn, well he's basically the go-to guy for comic book adaptations. He's written some good ones ("X-Men 2") and some pretty bad ones, or at least films that ended up being pretty terrible ("Fantastic Four," "Elektra," "X-Men 3"). He also wrote this year's "The Incredible Hulk" and got into a scuttlebutt a few short months ago when he and star Edward Norton, who did a page-one rewrite on the script (dialogue, not plot points), got into an arbitration battle with the screenwriters guild over who should get screenplay credit. In the end Penn won and Norton was allegedly pretty pissed and some have speculated (including us) that this was one of the reasons contributing to Norton's lack of 'Hulk' press. Anyhow, like all good nerds worth their salt, Penn was at Comic-Con 2008 and he spoke out about Norton and offered his take on the whole 'Hulk,' writing debacle.

"Yes, [the fallout] prevented me from collaborating with him [during production]. I don't really know the [Norton], he has his own process and he chose to do it the way he wanted to do it. That said, I kept in touch with the people making the movie — but he, you know, has his own particular way of working and...it was unusual. I really don't know, I wasn't there, I was off making another movie, so it wasn't a situation where I was banging on the door saying, 'Let me come to the set.' But that was disappointing, I won't deny it. I wasn't happy with him coming to Comic-Con saying that he wrote the script. I can't tell you that made me go back and watch Fight Club."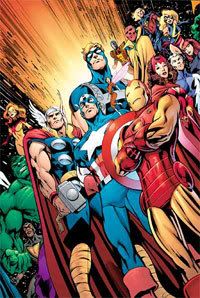 Penn also talked about the "The Avengers" project he's writing and revealed to the audience that Mark Fergus, one of the co-writers of "Iron Man," would also be looped into the 'Avengers' project.

"Right now, we're [Marvel Entertainment and I are] planning a bigger Avengers movie that will tie all of the movies together, and it's going to bring in a lot of the comic book authors. I am writing, but also, I think you guys [looking at Mark Fergus, the co-writer of 'Iron Man'] are going to be writing with us too, right? [Fergus looks back blankly.] Maybe you don't know that yet, but you are."

In Marvel related news, during another separate panel discussion, when Ben Affleck's name came up in conjunction with "Captain America," the crowed vehemently booed. The idea of Matt Damon as Thor drew applause and cheers. It's also interesting to note: many people assumed Jon Favreau would be announced as the director of "Iron Man 2," but when asked point blank, Marvel head Kevin Feige said he couldn't confirm anything but claimed an announcement would be made next month.