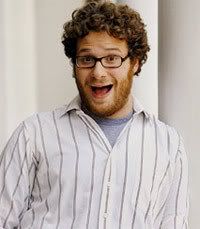 Do you really want to fuck with Karma and fuck with cancer in a comedy? Can that go well? Well, Seth Rogen and Mandate Pictures seem to think so.

According to the The Hollywood Reporter, Rogen has signed on for "I'm With Cancer," an autobiographical script by Will Reiser that he and his writing partner Evan Goldberg will produce.

We guess that means Reiser has some experience with this, so it's not like they've just picked some random disease to laugh in the face at. But apparently Rogen will only have a supporting role in the picture, and the story is Reiser's account of struggling to beat cancer, centering on a 25-year-old who finds out he has the disease. Mandate is also producing " Jay & Seth vs. The Apocalypse," which stars Rogen and Judd Apatow mainstay, Jay Baruchel.