Ok, we're not going to Sundance this year, like a lot of other journalists and freelancers (the event is "subdued" and "chilled" this year evidently). The line-up seems underwhelming, but then again, it always feels that way to us and then people come back and rave and we finally get interested, but we need to see things like "I Love You Phillip Morris" with Jim Carrey and Ewan McGregor as gay men in love like we need a bullet in the head (though to be fair it's written by the guys who wrote "Bad Santa" so there's hope). Still, there are some semi-interesting sounding films and if we were being paid to attend the festival, we'd probably go see the usual suspects, films like (and we'll be brief because everyone's covering these same films today). We'll be honest, some of these are glaringly unoriginal picks, but honestly, we spent half the night going through the Sundance list last night and almost fell asleep. We're being hard. Obviously we've listed like twenty films here, so there's plenty of good stuff. Maybe we just need more coffee.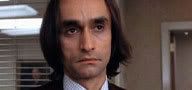 "I Knew It Was You" - Richard Shepard's documentary on the vastly under-appreciated '70s actor John Cazale, who's short-lived career included the amazing resume of "The Conversation," "Dog Day Afternoon," 'Godfathers' I and II' and "The Deer Hunter." He died of lung cancer shortly after the filming of Michael Cimino's 'Hunter,' and he and Meryl Streep were very much in love at the time of his death.

"Rudo Y Cursi" - the reteaming of "Y Tu Mama Tambien" bffs, Diego Luna and Gael Garcia Bernal for the Spanish comedy "Rudo y Cursi," directed by Carlos Cuaron (Alfonso Cuaron's younger brother and the writer of 'Tambien' and the excellent "Sólo con tu pareja").


"Big Fan" - Written by "The Wrestler" scribe Rob Siegel and starring comedian Patton Oswalt as a psychotic New York Giants football fan who gets beat up by his team's favorite player in his first dramatic role.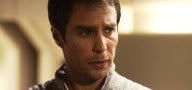 "Moon" - Starring Sam Rockwell as a guy stranded on la luna, directed by Duncan Jones (David Bowie's son) and scored by Clint Mansell.


"Paper Heart" - The pseduo documentary starring Micheal Cera and his girlfriend, comedienne Charlyne Yi we've already written about too many times (see link).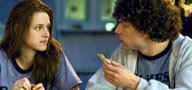 "Adventureland" - Greg Mottola's coming of age dramedy starring Kristen Stewart, Ryan Reynolds and Jesse Eisenberg.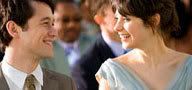 "500 Days of Summer" - A twee musical by video director Marc Webb starring Zoey Deschanel and Joseph Gordon-Levitt that could be terrible, but we'd probably feel obligated to see out of music concerns.


"World's Greatest Dad" - Bobcat Goldwait's politically incorrect black comedy about a father whose fake suicide note for his son becomes a publishing sensation starring Robin Williams.


"Brooklyn's Finest" - Antoine Fuqa's ("Training Day") Brooklyn cop drama starring Richard Gere, Ethan Hawke and Don Cheadle mostly because we're a sucker for names sometimes.


"Sin Nombre" - The Mexico-set socio-political thriller by Cary Joji Fukunaga that's coming out by Focus Features later this year.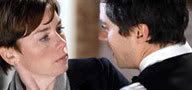 "Brief Interviews With Hideous Men" - "The Office" star John Krasinski's adaptation of the David Foster Wallace short story collection (RIP).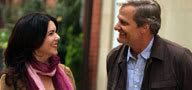 "Arlen Faber" - Which has an It-girlish cast of Kat Dennings, Lauren Graham and Olivia Thirlby. Or at least it could be interesting to people who consider "Juno" and "The Wackness" masterpieces of modern cinema.


Actually, you should probably go see smaller fare and documentaries like, "The September Issue" (about Vogue and Anna Wintour), Doug Pray's documentary "Art & Copy" about advertising (he directed "Surfwise," and the grunge/Seattle documentary "Hype!"), Ondi Timoner's "We Live in Public" about web pioneer Josh Harris" (she helmed the excellent Dandy Warhols/The Brian Jonestown Massacre doc, "Dig!") and "Good Hair" the Chris Rock-starring doc "where he sets out to examine the culture of African-American hair and hairstyles." Half the films we listed above are films the Hollywood Reporter is already predicting will be picked up for acquisition by some studio and that's because everyone's thinking the same way, frankly.

Update: Oh and finally, also sounding interesting (which we forgot), is the drama "The Winning Season" which stars Sam Rockwell again as an alcoholic ex-basketball star who is given the reigns to coach a girls varsity team; the short "Sparks" directed by actor Joseph Gordon-Levitt, and starring Carla Gugino and Eric Stoltz, mostly because we'd watch Gugino read the phone book if it were a feature-length flick, and the short "Asshole" which stars genuine, but lovable asshole Gavin McInnes, one of the founders of Vice Magazine (if you ever have the chance to interview him, don't pass, he's a fucking riot). The description of this one is also awesome and cracks us up: "Vincent Allen goes to the doctor and finds out he's an asshole." Nice.