With the 2008 Academy Award nominations just announced, we thought this was as good a time as any to finally post our belated 5 Most Overrated films of 2008. Why not, we're late as it is, no? Plus we like to have a record of everything. Don't worry, we're basically done with '08 retrospectives now (or at least we're pretty sure we are). We've already done a list of the most Disappointing and most Overhyped films of 2008, but we're all about distinctions and Most Overrated is something a little bit different. Note, aside from 'Button,' most of these films were decent to good, but even a strong film can still be overrated.


1. "The Curious Case Of Benjamin Button"
We waited and waited for the highly anticipated David Fincher's supposed masterpiece about love, live, death and everything in between all year, but when it finally arrived were were vastly underwhelmed at what was a laboriously longwinded, unconvincing and molasses-paced film. All the hype and all we get is an almost three hour snooze fest with a love story that doesn't being until hour two in a cliched, flashback narrative device? This is the big Oscar-contender, like "A Beautiful Mind," that we were completely out of synch with the Academy on. It's a pretty film we suppose, but worthy of all those Oscars and all that praise (though admittedly some of it was mixed)? We hope Fincher gets back to doing what he knows best frankly. This sleepy and mostly unemotional nap was also in need of some serious editing.


2. "Chop Shop" - We loved "Ballast" and all, but there was a significant trend towards gravitas/gritty (usually poverty-stricken) indie reality via no music and stripping away all elements of "movieness." Poetry through rawness as it were. It was almost a move towards the Dogma genre, but not quite as raw and amateurish as say the mumblecore movement. "Chop Shop" was a good example of this trend. There's not really a lick of music in it (and yes, that's ok) and this austere tale of a poor brother-and-sister family scraping by in Queens was well handled, but was so distant and matter-of-fact, it left you to infer everything. It was as if the filmmakers wouldn't editorialize a thing and you had to make you're own judgement. We saw this in "Ballast" and we saw this in "Che" and in both instances they mostly worked, but in "Chop Shop," a film Roger Ebert put on his Top 10 of 2008 list, it left us yearning for a whole lot more.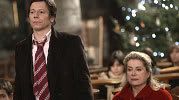 3. "A Christmas Tale" - Yes, it made our Top 20 list, but people loooved it which made it somewhat overrated in our minds. It's definitely a vibrant and unique film, but it was also pretty prickly and difficult - which it had to be - it was about a dysfunctional and mean spirited French family (and man, they make fucked-up North American families look like a walk in the park). But points had to be subtracted for the jarring, almost arrhythmic editing and strange. abrupt use of music out of nowhere. It's definitely a film we recommended, but the sometimes random, dyslexic nature of the filmmaking and the quantum level of praise were in slight disconnect in our minds.


4. "Paranoid Park" - So many respectable critics had this lyrical murder mystery film by Gus Van Sant as their #1 pick of 2008 and we had to think, really? The film was in no way terrible (we liked it), but was the 4th time really the charm? Up until "Milk," Van Sant had been making the same elliptical, time-overlapping/jumping experimental film for almost six years, starting with "Gerry" and ending with 'Park.' The film is not without value, especially the gorgeous cinematography by Christopher Doyle, but wasn't this a little more of the same with the exact same techniques? Maybe to some he finally perfected the formula, but wasn't it just that? To almost the stress the point of repetition in his own work GVS re-used two Elliott Smith songs he had already featured in a previous film. It just all felt too... familiar.


5. "Flight Of The Red Balloon" - We tend to like ponderous arty films with a wandering narrative, but this balloons fanciful flight was well named as the film felt like a cloud in a breeze lazily flying around and dipping every-so slightly and joyfully with the change in the wind. We didn't hate it , but it had a listless narrative that went nowhere and said little. It was pretty too look at too, but #1 by the IndieWire critics poll. Seriously?