2009 is obviously underway, and it could be a really great year. In no particular order, we've written about (or mentioned in brief) 60-plus films that we're looking forward to in 2009 (we actually name roughly 78 films in total, give or take). Sure, some of them we have reservations about, and some could be totally godawful, but it's a new year and we're feeling semi-optimistic. Stay tuned for two more features coming soon: The Least Anticipated Films of 2009 (and some that could be at least entertaining, escapist fun) and the 20 Films Of 2009 We've Already Seen list. Note: You will probably be seeing a lot of Michael Cera this year. Be forewarned. All release dates have been updated as of 4.2.o9.


"Bruno" – Universal - Dir. Dan Mazer
Synopsis: Gay Austrian fashion guru Bruno travels the world interviewing unsuspecting subjects on a variety of taboo topics.
What You Need To Know: Sacha Baron Cohen got $30 million from Universal to bring his Bruno character to the big screen, despite the character being, arguably, the least popular from Cohen's "Da Ali G Show." Unlike the hip-hop flavored Ali G or the casually racist Borat, Bruno's schtick seems to be that he's screamingly gay and he views himself as a member of the media. It was probably easier for him to grab interviews with the latter advantage (he's more than a little famous thanks to "Borat"), but one wonders if this will be closer to the unbearable "Ali G Indahouse" than to "Borat," or if the recent Prop 8 decision will make this film extremely relevant and much more politicized then first intended.
Release Date: July 10, 2009


"Shutter Island" – Columbia/Paramount - Dir. Martin Scorsese
Synopsis: Set in the 1950s, a U.S. Marshal investigates the disappearance of an escaped mental hospital murderess who is presumed to be hiding on the remote island.
What You Need To Know: Based on a 2003 Dennis Lehane novel (he also wrote the novels on which "Mystic River" and "Gone Baby Gone" were based), "Shutter Island/Ashecliffe" stars Leonardo DiCaprio as a U.S. Marshal sent to hunt down an escapee from a mental institution located on a remote island off the coast of Massachusetts. The cast also includes Mark Ruffalo, Ben Kingsley, Emily Mortimer, Michelle Williams, the great Max von Sydow, and Jackie Earle Haley in Scorsese's first feature-length non-documentary film since "The Departed."
Release Date: October 2, 2009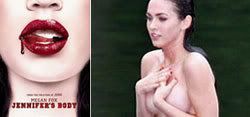 "

Jennifer

'

s Body

"

– 20

th

Century Fox - Dir. Karyn

Kusama
Synopsis:

A popular but demonically possessed teenager (

Megan Fox

) starts to kill off her high school classmates. Can her nerdy best friend (

Amanda Seyfried

) thwart her and stop the
Satan-worshipping emo rock band
responsible for the horrible transformation?



What You Need To Know: Diablo Cody'

s follow-up script to "

Juno

" is a wickedly arch homage to the dark teen sarcasm of "

Heathers

" and adolescent horror films, but puts the power into the opposite gender for once. The
script is a super funny read
, replete with Cody-ism sure to
annoy some
, but how can you not like the idea of

Adam Brody

as Satantic leader of an anthemic emo rock band? Now if only Kusama doesn't fuck it up like some reports have already suggested she has. And note: there might be
no nude boobs
.


Release Date:

September 18, 2009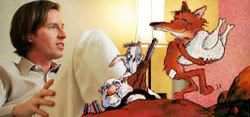 "

The Fantastic Mr. Fox

"

– 20

th

Century Fox - Dir.

Wes Anderson
Synopsis:

A family of foxes try to outsmart a group of farmers who are trying to wipe them out for eating their livestock.
What You Need To Know:

Wes Anderson takes a creative left turn into the world of stop-motion animation with an adaptation of the delightful
Roald Dahl
kids novel, and brings along old friends to do the voices (Cate Blanchett, Bill Murray, Jason Schwartzman, Anjelica Huston), plus adds a few new ones to the fold, too (

George Clooney

). Co-written with filmmaker

Noah Baumbach

('

Life Aquatic

') and with songs being written by Jarvis Cocker (

Pulp

), this kid-friendly flick could turn out to be the highest grossing one of Anderson's career.
Release Date:

November 6, 2009
"

Adventureland

"

– Miramax - Dir.

Greg Mottola
Synopsis:

On the verge of college, an erudite middle class teenager has to trade in his European summer dreams for a soul-crushing job at an Adventureland in Long Island.
What You Need To Know:
Mottola's "'

Superbad

" follow-up shows quite a bit of promise on all fronts: a great script from Mottola,
a score by

Yo La Tengo
, an interesting cast (

Jesse Eisenberg, Kristen Stewart, Bill Hader, Kristen Wiig, Ryan Reynolds, and Martin Starr

), and an eclectic and wistfully nostalgic soundtrack (

The Replacements, The Smiths,

and

Lou Reed

, just to name a few). Could this be
this year's "

Rushmore
"? The
tone in the trailer
might be way goofier, but the dramedy's screenplay has plenty of unexpected heart and soul and while hilarious, possesses a melancholy undercurrent as wistful as any script we've ever read.


Release Date:

April 3, 2009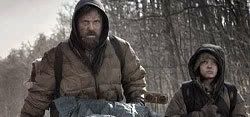 "

The Road

"

– Weinstein Company - Dir.

John Hillcoat
Synopsis:

A father and son try to survive a post apocalyptic world full of desperate scavengers and day-of-reckoning cannibals.


Cast

:

Viggo Mortensen, Kodi Smit-McPhee, Charlize Theron, Guy Pearce, Robert Duvall, Michael K. Williams



What You Need To Know:

Bumped out of 2008 Oscar season, this despondent adaptation of

Cormac

McCarthy

's celebrated novel, got pushed out of awards season cause it was either not ready, not that good and needed further editing, a "mess," or was just too bleak. Rumors said a Q1 release in February or March, but since its Jan and those dates are a few weeks away and the Weinsteins are still having money issues, we're pretty sure its going to be saved for the awards season it was meant for.
Nick Cave

and

Warren Ellis

are handling the sure-to-be dour score.
Release Date:
Rumored to be March, 2009, probably the Fall.
"

Tree of Life

"

– Summit Entertainment - Dir.

Terrence Malick
Synopsis:

The story of a family who must come to terms with a devastating loss. In doing so, they discover life's most important lessons of unselfish love and forgiveness.
What You Need To Know:

Malick is back again as writer and director with this long-gestating project of over 30 years. He has reunited with Cinematographer

Emmanuel Lubezki

and legendary Production Designer

Jack Fisk

, the same team who brought us "

The New World

" in 2006. The epic traces the evolution of an eleven-year-old boy named Jack growing up in the midwest during the 1950's.

Sean Penn

plays the adult Jack while

Brad Pitt,

in a role originally intended for

Heath Ledger

, plays the boy's father.

Jessica Chastain

(pictured) plays the mother, with

Fiona Shaw

and

Jennifer Sipes

also starring. Given Malick's track record of making meditative, naturalistic, and down right stunning films, one can assume that we'll have plenty to admire with this one.
The composer of '

Benjamin Button

' is also writing the music.
Release Date:

Fall 2009, but its rumored to make its world premiere at Cannes in May. And more recently rumored to be a 2010 release.
"

Inglourious Basterds

"

– Weinsteins/Universal - Dir.

Quentin Tarantino
Synopsis:
An elite team of Jewish American soldiers in WWII take on a covert mission to kill Adolf Hitler, but unbeknownst to them, the daughter of a slain French farmer is planning her own revenge.
What You Need To Know:

Tarantino's war film is epic and could be one of the most outrageous WWII films ever made, not to mention his possible masterpiece, if he doesn't fuck up his brilliant and audacious script. Brad Pitt leads an eclectic, motley crue cast that features many foreign newcomers (

Melanie Laurent,

Jacky Ido

,

Christoph Waltz

), old school actors (Cloris Leachmen, Rod

Taylor

), American comedians (
BJ Novak, Samm Levine

)
and bold faced names (Diane Kruger, Mike Meyers) among many, many others. Plus the great Ennio Morricone is writing the score. Whoops, not anymore.
Release Date:

August 21, 2009

.

It could show up at Cannes if completed in time.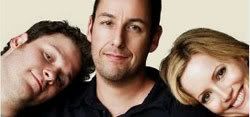 "

Funny People

"

– Universal - Dir.

Judd Apatow
Synopsis

: A famous stand up comedian/actor learns he has less than a year to live and sets out to train a young, inexperienced comic while looking for closure in his relationships and legacy.


What You Need To Know

: Since "

Knocked Up,

"

Judd Apatow

's name has been attached to a few high concept misfires, albeit as a producer or story contributor. We expect none of that here, as he steps behind the camera for the first time since "Knocked Up" with a toned-down script about real people and real issues. His most serious film to date, by default there are plenty of laughs and lots of room for improv from the

Adam Sandler

,

Seth Rogen

,

Jason Schwartzman

and

Jonah Hill

characters (

Eric Bana

,

Leslie Mann

and

the RZA

also star). Stand-up rehearsals are already underway in LA, with a few A-list comedians turning up in the film and an all-around-impressive cast of Apatow veterans. Sandler is yet to find a comedic identity in the last ten years, but he's working with the right people and strong
humor and heart
material here.


Release Date:

July 31, 2009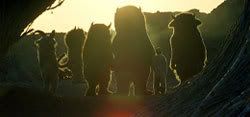 "Where The Wild Things Are" - Warner Bros. - Dir. Spike Jonze
The long-awaited adaptation of Maurice Sendak's beloved children's novel might be the most highly anticipated film of all of 2009 and perhaps the most discussed and poured over. Starring 9-year-old newcomer Max Records and voiced by James Gandolfini, Lauren Ambrose, Catherine O'Hara and Forest Whitaker among others, the 'Wild Things' film, co-written by author Dave Eggers, had an extremely difficult and tempestuous birth, the battles of which spilled out into the public. Taking three years to make (not counting pre-production), an early 2008 test screening was so controversial, rumors swirled the film was going to be recut and or taken away from Jonze. The gossip turned out to be semi-true, but WB and the filmmaker got over their quarrel and the melancholy children's film could potentially be destined to become a classic.

Yeah, Yeah, Yeah's

singer

Karen O

is on music duty.
Release Date: October 16, 2009


"

The Informant

"

– Warner Bros. - Dir. Stephen

Soderbergh
What You Need To Know:
Finding time to make another film between the epic "

Che

," the intriguingly WTF 3D rock opera "

Cleo

," and the down and dirty "Girlfriend Experience" (see below), Soderbergh teams up again with the "

Ocean's

" trilogy rat-packer

Matt Damon

for what some are handicapping as "

The Insider

" set in the agriculture industry. Based on a true story, Damon stars as a bi-polar FBI informant who acted both as whistleblower and part of the problem, embezzling money from his company amidst a larger price-fixing scandal. Fans of "

Erin Brockovich

" can expect Soderbergh's blend of dry humor and engrossing drama, while Damon's fans can expect to barely recognize him with the extra pounds and 'stache.


Release Date:

October 9, 2009



"

Public Enemies

"

– Universal - Dir.

Michael Mann




Synopsis:

Notorious American gangsters John Dillinger, Baby Face Nelson and Pretty Boy Floyd, take on the Feds in the 1930s.
What You Need To Know:
In a recent
Entertainment Weekly
piece, co-star
Johnny Depp said his character
, John Dillinger, was "...like Charlie Chaplin and Evel Knievel...I was fascinated with [him] at a young age." If you think Depp's childhood interest in Dillinger bodes well for "Enemies," than all that's left for you to do is forgive Mann for "

Miami Vice

" and find your way to the nearest theater in July.

Christian Bale

adds to his growing slate of post "

Dark Knight

" projects, playing Melvin Purvis, the federal agent in pursuit of Dillinger. Rounding out the stellar cast is

Marion Cotillard, Billy Crudup, Giovanni Ribisi, Stephen Dorff, Lili Taylor

, among a slew of others, making "Enemies" come off as a promising cross between the epic crime drama of "

Heat

" and the detailed reverence of "

Ali.

" Could be a welcome change from the usual nonsense that comes at the apex of the summer season.
Release Date:

July 1, 2009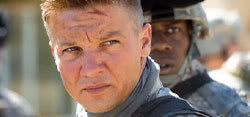 "

The

Hurt Locker

"

– Summit Entertainment- Dir. Kathryn

Bigelow



Synopsis

: An intense Iraq war drama that borders on action film, it focuses on an elite Army bomb squad unit defusing explosives in the middle of the chaos.


What You Need To Know:

Already critically lauded at the '08 Toronto Film Festival and awarded at the Venice Film Festival, the suspenseful and tension filled picture is already being touted as one of the greatest Iraq pictures ever made and a classic fit for the pantheon of all war films. The cast is stellar including the super underrated

Jeremy Renner and Anthony Mackie,

plus

Guy Pearce, Ralph Fiennes, Brian Geraghty,

and

Evangeline Lilly.

Bigelow's first film in 7 years, the only thing potentially stopping this film is Summit, who might release it in the summer instead of the awards season it clearly belongs in.


Release Date:

June 26, 2009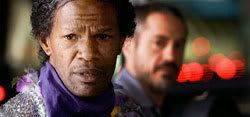 "

The Soloist

"

–

DreamWorks

- Dir.

Joe Wright




Synopsis:

An L.A. Times columnist (

Robert Downey Jr.

) struggling with the demise of journalism jobs and his paper (very the-5th-season-of-"

The Wire

" at times) befriends a mentally ill homeless man (

Jamie Foxx

) who turns out to be a violin virtuoso.



What You Need To Know:

Once poised to be a strong contender for the Oscar 2008 season, the film was unexpectedly and unceremoniously bounced into
un-Academy March, 2009
and then
finally April
. Does this mean the film was too treacly, feel-goody or problematic? It's not a good sign, especially for director

Joe Wright

("

Atonement

") whose classicist work is generally favored by the Academy members. We're still holding out hope that this one delivers.
Release Date:

April 24, 2009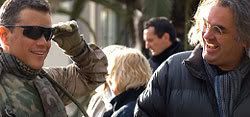 "

Green Zone

"

– Universal - Dir. Paul

Greengrass




Synopsis

: A pair of CIA agents chase down weapons of mass destruction with a a foreign correspondent following their mission in tow.


What You Need To Know:

Greengrass still hearts

Matt Damon,

who plays a CIA agent in Iraq on the hunt for WMD's in this upcoming thriller which also stars

Amy Ryan, Greg Kinnear, and Brendan Gleeson

. The film is based on the 2006 non-fiction book Imperial Life in the Emerald City by

Rajiv Chandrasekaren

, a reporter for The Washington Post. Not one to steer away from delicate contemporary subject matter, Greengrass was quoted in
Variety
as saying that "It is never too soon for cinema to engage with events that shape our lives."


Release Date:

TBD, the Fall seems likely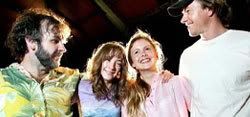 "

The Lovely Bones

"

– Paramount - Dir.

Peter Jackson



Synopsis

: An adaptation of

Alice Sebold

's celebrated novel about a murdered young girl in heaven who watches over her family, weighing her desire for vengeance against her desire for her family to heal and move on.


What You Need To Know:

The adaptation of Alice Sebold's novel surely seems to have Oscar on its mind. Starring Saoirse Ronan, Susan Sarandon, Stanley Tucci, Mark Wahlberg, and Rachel Weisz, it tells the story of a young girl brutally raped and murdered who then watches over the aftermath from heaven. Ambient music legend Brian Eno has signed on to score the film.
Not all was peachy in the beginning though. Original star

Ryan Gosling

was reportedly fired from the film after putting on too much weight and agitating Jackson with his acting peculiarities. Production had to shut down at one point to complete lengthy special effects. All and all it sounds like a complicated film birth.


Release Date:

December 11, 2009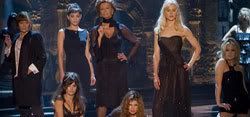 "

Nine

"

–

Weinstein

Company - Dir.

Rob Marshall



What You Need To Know:

Not to be confused with the animated film "9" also coming out in 2009, this film is the adaptation of a musical inspired by Fellini's "8 1/2." The star-studded film features Daniel Day-Lewis as a film director haunted by the women in his life (Marion Cotillard, Penelope Cruz, Judi Dench, Fergie, Kate Hudson, Nicole Kidman, and Sophia Loren), ranging from mistress to deceased mother. To bait Oscar just a bit more, the film is the last scripted by Anthony Minghella (who co-scripted with Michael Tolkin).
Release Date:

November 25, 2009
"

A Serious Man

"

– Focus Features - Dir.

Coen

Brothers

Synopsis

: A Midwestern professor in 1967 watches his life unravel when his wife prepares to leave him because his inept brother won't move out of the house.
What You Need To Know:

The brothers are officially going back to their Jewish roots with this new black comedy set around their childhood home turf of suburban Minneapolis. It seems to be another ridiculous screwball comedy, this time set in the 60s and starring

Michael Stuhlbargo

as a Jewish professor trying to balance the chaos in his life and looking for answers in all the wrong places. Poor, pathetic sap has a wife (

Sari Wagner

) getting it on with a fellow colleague (

Fred Melamed

) and asking for a divorce, a lazy ass brother (

Richard Kind

) living on his couch, two misfit kids stealing his money to buy weed and get a nose job, not to mention an anonymous letter writer trying to derail his chances of getting tenure at school. That doesn't even mention the naked lady living next door, nor the grad student willing to do anything to get a passing grade. That's enough to make any good Jew seek refuge and advice from three different rabbis, don't you think?
Release Date:
October 2, 2oo9 (limited), a Toronto Film Festival premiere perhaps?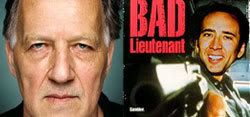 "

Bad Lieutenant: Port of New Orleans

"

– N/A - Dir.
Werner
Herzog
Synopsis:
Werner Herzog and

Nicolas Cage

finally team up, try not to
incur the wrath of

Abel Ferrara
.
What You Need To Know:
"It's not a remake," says Herzog in reference to his new version of

Abel Ferrara

's dark and twisted cult cop flick of the same name. The original, released in 1992, starred

Harvey Keitel

as a corrupt NYC cop in what is still considered an incredibly disturbing role. The film has moved the action to New Orleans (due to tax incentives) and stars

Nicolas Cage

in the title role with Eva Mendes, Val Kilmer, Xzibit, Jennifer Coolidge, and Fairuza Balk as co-stars. Herzog claims to have never seen anything by Ferrara, much to the Bronx-born curmudgeon's consternation, but says that the new film will be very dark in tone, almost like a noir. We can't imagine how the new version can get any darker than the original, but we're definitely looking forward to finding out.
Release Date:
TBD,

In post-production
"

Duplicity

"

– Universal - Dir. Tony

Gilroy



Synopsis

: A pair of corporate spies with a steamy past try to pull off the ultimate con job.


What You Need To Know:

A story of corporate espionage starring Clive Owen and Julia Roberts as former secret agents playing a dangerous game of double and triple crossing over a pharmaceutical secret desired by both Paul Giamatti and Tom Wilkinson. This con movie was scripted by Gilroy (writer of "

The Bourne

" films), who also co-wrote the script to "State of Play" also coming out this year.



Release Date:

March 20, 2009
"

Taking Woodstock

"

– Focus Features - Dir.

Ang

Lee


Synopsis:

A man working at his parents' motel in the Catskills inadvertently sets in motion the generation-defining concert in the summer of 1969.



What You Need To Know:

The film is based on Elliot Tiber's autobiography, focusing on his role in pulling off the landmark, late-1960s music festival. The ensemble cast includes stand-up comic Demetri Martin as Tiber, along with Paul Dano, Emile Hirsch, Jeffrey Dean Morgan, Liev Schreiber, and Imelda Staunton, among others. James Schamus scripted the movie; he also happens to be the CEO of Focus Features.
Release Date:

August 14, 2009 (limited)

"

The Hangover

"

– Warner Bros. - Dir.

Todd Phillips
Synopsis:
Three inept buddies/groomsmen at a wild

Las

Vegas bachelor party lose the groom just hours before his wedding.
What You Need To Know:

Todd Phillips, the genius behind "

Old School

," has been lost in the comedy woods these last few years, but this picture, starring a superb cast of

Bradley Cooper, Ed Helms

and

Zack Galifinakis

sounds like it's the eagerly-
anticipated return to form
. The film also stars Heather Graham, Ken

Jeong

(of the

Apatow

family players), Gillian

Vigman

("

Step Brothers

"), and Jeffrey

Tambor

.


Release Date:

June 5, 2009 (according to a recent inquiry to a WB rep)
"
Couple
'
s Retreat
"

– Warner Bros. - Dir.

Peter Billingsley
Synopsis:
Four couples take off on a tropical island resort. One of the couples is working on their marriage and by proxy the others are sucked into the resort's couples therapy.
What You Need To Know:
A veritable

Jon Favreau

/

Vince Vaughn

frat-pack reunion the gang have reunited and added females,

Kristen Bell, Kristin Davis,

and

Malin Akerman

to the fold on top of existing pals

Jason Bateman

and

Faizon Love

.
Favreau took time off from bathing in Marvel money to write this romantic comedy for his buddy Billingsley (

Ralphie

from "

A Christmas Story

"), making his directorial debut.

Jean Reno

("

The Professional

") is also in this thing too, presumably the couples therapist that welcomes them all to "problem island."

Release Date:

October 9, 2009
"

Tetro

" - No Distributor Yet - Dir.

Francis Ford Coppola




Synopsis:

An artistic Italian immigrant family experiences creative differences deeply rooted in the family's traditions.


What You Need To Know

: Coppola's coming off the maddening, quasi-Ben Button riff "

Youth Without Youth

," his first film in a decade that helped to shake off the cobwebs. This is supposed to be more of an autobiographical account, so stylistically it may be a little muted. Nothing's muted about star

Vincent Gallo

, however, or the reported production problems, which supposedly involved union members working without a contract.


Release date:

June 11, 2009
"
The Limits of Control
" – Focus Features - Dir.
Jim Jarmusch
Synopsis
: The story of a mysterious loner who operates outside the law in Spain.

What You Need To Know
: In typical
Jim Jarmusch
fashion, his next project is flying pretty under the radar. However, the film stars Jarmusch favorites
Isaach De Bankolé
,
Bill Murray,
and
Tilda Swinton
.
John Hurt
and
Gael García Bernal
are also involved. Shooting in Spain - Seville, Madrid, and Almeria, specifically celebrated cinematographer
Christopher Doyle
lenses, and the
the title may or may not have a connection to a

William Burroughs

' essay.
An indie rockstar, Jarmusch's work is thoroughly uncompromising, understated and postmodern cool. Expect more plot information to surface as the film gets a release date. Nothing yet, but Jarmusch has a history at Cannes and this sounds like a festival release all the way.


Release Date:

May 1, 2009 (limited)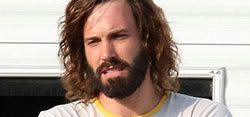 "Extract" - Miramax - Dir. Mike Judge
Synopsis: The owner of a plant-processing company must deal with employee incompetence at work and an unfaithful wife at home.
What You Need To Know:

Jason Bateman

finally gets a meaty lead role, and like in "

Arrested Development

," it looks like he'll be playing more of the straight man, since his philandering wife will be played by "SNL" scene-stealer

Kristin Wiig

. Also look for the slimebag coworker role to be played with a nice side of ham by

Ben Affleck

, who's slowly starting to emerge from what seems like a decade of terrible lead roles. After "

Office Space

" and "

Idiocracy

," two flawed cult classics that many believe were seriously tampered with, to see him separated from FOX can only be a good thing.
Release Date: September 4, 2009
"

Men Who Stare At Goats

" - No Distributor, Possibly Warner Bros. - Dir.

Grant Heslov




Synopsis

: An American reporter in Iraq meets a man who may or may not have been a part of the military's secret First Earth Battalion, a unit trained to use telepathic and telekinetic powers.


What You Need To Know

: This is based on a true story, delving into the military's development of soldiers with psychic abilities and the re-opening of several of these branches post-9/11. The title is based on the notion that, if perfected, certain abilities can allow a soldier to telepathically kill a goat. Read that part again if you like.

George Clooney

is playing the survivor of the program, with

Ewan McGregor

as the reporter, and

Jeff Bridges, Kevin Spacey and Robert Patrick

as varying commanders also involved in the training regiment. Heslov is Clooney's producing partner, so the first-timer will probably take some notes from their previous collaborations.


Release Date:

Rumored to be December '09
"

Scott Pilgrim Vs. The World

" - Universal - Dir.

Edgar Wright




Synopsis:

A Canadian slacker decides to pursue the girl of his dreams, only to find out that in order to win her heart, he must defeat her seven ex-boyfriends in battle.


What You Need To Know

: I guess we all fell asleep around 2004, because we've woken up in a world where

Michael Cera

is the most desirable man in Hollywood. Universal has high hopes for this action comedy, enough that they imported "

Shaun Of The Dead

" director Wright more than a year ago, and members of the cast, including

Mary Elizabeth Winstead

as the female lead, have been undergoing martial arts training in preparation of shooting. The source material, a popular independent press comic, is known for its esoteric, lightweight pop culture references and manga-influenced artwork, and if anyone, Wright is more than capable to handle the material.


Release Date:

Reportedly Fall '09. Update: the filmmakers are tentatively aiming for a Summer 2010 release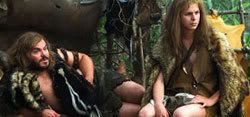 "

The Year One

" - Columbia - Dir.

Harold Ramis




Synopsis

: When two cavemen are exiled from their tribe in ancient times, they team to make it through the rough terrain of extremely ancient history together.


What You Need To Know

: While this is another big '09 comedy from the

Judd Apatow

brand, he's only serving as a producer, and has no creative input, leaving that to the still-vital Ramis, who also co-wrote with

Gene Stupnitsky

and

Lee Eisenberg

("

The Office

").

Jack Black

and

Michael Cera

are the leads, and early test screenings have been positive, suggesting this is more of the "

Walk Hard

" school of genre parody without actual shot-by-shot mockery. Also,

David Cross

and

Paul Rudd

play Cain and Abel.


Release date:

June 19th, 2009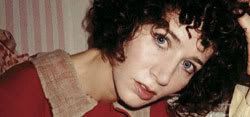 "

Satisfaction

" - Film 4 - Dir. Miranda July
Synopsis:
A young couple's relationship is put to the test when one of them embarks on an ecological mission.
The multifaceted artist July boldly followed her breakout film "

Me and You and Everyone We Know

" (2005) with an Off-Broadway performance, "

Things We Don't Understand and Definitely are Not Going To Talk About,

" and most notably a collection of mediocre short stories titled "

No One Belongs Here More Than You

." Apparently some of these stories have helped shape her forthcoming sophomore film, "

Satisfaction

," a triangular love story about the elusive quest for satisfaction, which she will again write, star and direct. Hopes are high for July to deliver something as refreshing and unique as her Cannes' Camera d'Or-winning debut, but details are sparse. No additional casting has been announced and shooting was supposed to commence in August '08, but it appears that production was delayed.


Release Date:

TBD (probably the fall at the earliest, if it is indeed even 2009)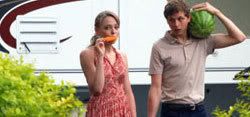 "
Youth In Revolt
" - Dimension Films/The Weinstein Company - Dir.
Miguel Arteta
Synopsis:
The story of Nick Twisp, a teenager on his own convoluted journey to ditch his white trash extended family, hang out with his best friend and finally lose his virginity.

What you need to know:
Michael Cera

got ripped for his samey-samey acting in 2008's '

Nick and Norah

' and has been pissing off the entire Internet by being the rumored hold out in
an

Arrested Development
movie, so all eyes are on him for this return to the big screen as Nick Twisp, the cross-dressing hero of a cult classic YA novel. The movie has a crack comedy support cast featuring

Steve Buscemi, Jean Smart, Zach Galifianakis,

and

Mary Kay Place

and is director Arteta's biggest silver screen project since 2002's "

The Good Girl

." You should expect a movie along the lines of "Superbad" from this male-centric coming of age story, but with a bent on the wacky family backstory. There's also talk about this being a breakout role as Cera's love interest for actress

Portia Doubleday

.
Release Date: October, 30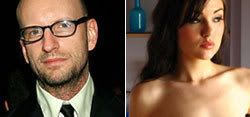 The Girlfriend Experience

- Magnolia Pictures - Dir.

Steven Soderbergh




Synopsis

: Five days in the life of an escort in New York City who offers the full "GfE".


What You Need To Know

: This is a quickie effort for the prolific Soderbergh, part of his day-and-date six film contract with 2929 Pictures that previously released "

Bubble

." He's got glamorous gonzo porn star (stick with me)

Sasha Grey

to star, so he's not shying away from the more challenging aspects of making an American film that confronts sexual taboos head on. This will be at Sundance in January, so we'll get to see what the teaming of the most idiosyncratic filmmaker and most adventurous adult film star produces very soon. Grey has already starred in

Jane's Addiction

guitarist

Dave Navarro

's directorial porn effort, "

Broken

."
Release Date:
May 22
, 2009. OnDemand, April 24


"

Your Highness

" - Universal Pictures - Dir.

David Gordon Green




Synopsis:

In medieval times, a knight must try to save his father's kingdom while also kicking a potsmoking habit.


What You Need To Know:

Some may not have been fans of "

The Foot Fist Way,

" but it looks like those involved have permeated the culture quite a bit, with "Foot" co-writers

Danny McBride

and Ben Best scripting this medieval comedy for "

Pineapple Express

" director Green. McBride is in the lead, and he's promised, "We want a bunch of Ray Harryhausen '

Clash of the Titans

' effects.

"

So another genre experiment, AND another pot comedy for Green.


Release Date:

Rumored to be Winter '09, but with the effects it could likely take longer. Almost certainly a 2010 film now.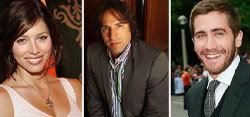 "

Nailed

"

- No distributor yet- Dir.

David O. Russell




Synopsis:

After a nail gun-meets-head accident, a waitress from a small town takes to Washington DC to fight for better health care, when she falls for a Congressman who seeks to exploit her for political gain.


What You Need To Know

: As if O'Russell didn't have enough bad mojo from that leaked footage of him screaming at the cast of "

I Heart Huckabee

'

s,

" he's been the steward for what many consider a sinking ship in "Nailed". Though it's wrapped, the project had no shortage of problems, including not one, but several times when production was shut down due to the questionable production company's refusal to pay members of the crew. There was also the matter of yet ANOTHER shouting match with a cast member, where O'Russell lit into

James Caan

for refusing to choke on a pretzel the right way, leading to Caan departing the project after only one day of shooting. This satire, which features

Jessica Biel, Jake Gyllenhaal, James Marsden, Catherine Keener and Tracy Morgan

, is going to need all the positive press it can get.


Release Date

: Rumored to be Spring '09: Update: not coming anytime soon.
"

Biutiful

" -
Focus Features -

Alejandro González Iñárritu
Synopsis

:
A man involved in illegal/shady dealing is confronted by his childhood friend who is now a policeman.


What You Need To Know

: Produced by the

Cha, Cha, Cha

team (

Guillermo Del Toro

,

Alfonso Cuaron

and
Iñárritu),
the Spanish-language film stars

Javier Bardem

and the

Rubén Ochandiano

("

Che: Part Two

"), but not too much is known otherwise. However, it does mark the first screenplay the director has written without his longtime collaborator
Guillermo Arriaga

, who felt stiffed of credit and moved on to direct his own mult-tiered narratives.
The film is currently shooting in
Barcelona, Spain and two-time Academy Award winning composer

Gustavo Santaolalla

(Iñárritu's "

Babel

") is handling the music chores.
Release Date:

TBD
"

Brief Interviews with Hideous Men

" - No Distributor -

John Krasinski




Synopsis:

The adaptation of the late

David Foster Wallace

short story collection chronicles a doctoral candidate in anthropology who tries to remedy her heartache by interviewing men about their behavior, when her boyfriend leaves with little explanation.


What You Need To Know

: Krasinski ("

The Office

") makes his feature-length directorial debut with the first film ever made of Wallace's work, which should put the pressure on for it to be great. The film also co-stars

Julianne Nicholson, Timothy Hutton, Dominic Cooper, Christopher Meloni

and

Rashida Jones.

Death Cab For Cutie

frontman

Ben Gibbard

once has a small role too, but apparently it's been cut.
Release Date

: Premieres at Sundance, TBD after that.
"
Micmacs à tire-larigot
" - No Distributor -
Jean-Pierre Jeunet
What You Need To Know

: "

Amelie

" director

JP Jeunet

hasn't made a film since 2004 ("

A Very Long Engagement

"), but he finally returns with "

Micmacs à tire-larigot

," a satirical film about the gun trade starring excellent French actor

Dany Boon

(the French dramedy, "

My Best Friend

," which is being adapted into English by

Wes Anderson

).


Release Date

:

October, 2009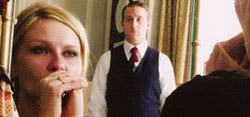 "

All Good Things

" - The Weinstein Company -

Andrew Jarecki




Synopsis

: A detective begins to unravel a missing-persons case that looks to spell doom -- and quite possibly death -- for the heir to a New York real estate dynasty.


What You Need To Know

: There are multiple reasons to be interested: This is Jarecki's narrative, feature-length debut and you should already know his work from the amazing 2003 documentary, "

Capturing The Friedmans

." Any film including

Ryan Gosling

is one to keep an eye on as far as we're concerned, but the rest of the cast is stellar, too and includes

Kirsten Dunst, Jeffrey Dean Morgan, Frank Langella, Kristen Wiig, Philip Baker Hall

and

Diane Venora

.


Release Date:

TBD, hopefully TWC's ongoing money issues don't bounce it into 2010.
[ed. While we're at it, can they please start shooting the "

Dallas Buyers Club

" film with Gosling already?]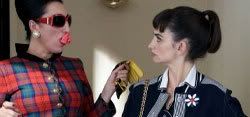 "

Broken Embraces

" - Sony Pictures Classics -

Pedro Almodovar




Synopsis

: A four-person love story that "touches on many genres," including thriller.


What You Need To Know

: Almodovar's 10th SPC film starring his perennial muse

Penelope Cruz

will be
shot in the style of 1950s American film noir.
It will also feature Almodovar mainstays/Spanish acting vets

Lluis Homar

and

Blanca Portillo

. "

Volver

" was tremendous, so we can't wait for his return.
Longtime collaborator

Alberto Iglesias

("

Che

") is on music duty.
Release Date:
November 20, 2009 (limited)

Most Anticipated Honorable Mention


Ricky Gervais

' directorial debut "

This Side Of The Truth

" finds him pairing onscreen with

Jennifer Garner, Jonah Hill, Jason Bateman, Tina Fey, Christopher Guest

and others in a sci-fi comedy narrated by

Patrick Stewart

. The great

Alejandro Jodorowsky

, director of the mind-bending freakhouse classics "

The Holy Mountain

" and "

El Topo

" directs his first film in nineteen years, the metaphysical gangster picture "

King Shot

," with a group of lunatics including

Nick Nolte, Asia Argento, Marilyn Manson, Udo Kier

and

Mickey Rourke

. And "

Margaret

,"

Kenneth Lonergan

's ("

You Can Count On Me

") post-9/11 riff on survivor's guilt, has been sitting on the shelf for Fox Searchlight since 2005. The film stars

Anna Pacquin, Jean Reno, Matthew Broderick, Olivia Thirlby and Matt Damon

- what gives, people? Based on a horror novel by celebrated graphic novelist,

Neil Gaiman,

"

Coraline

" (February 6, 2009) is

Henry Selick'

s first feature length animated film since 2001's rightly maligned, "

Monkeybone

." While

Tim Burton

hogged all the credit for "

The Nightmare Before Christmas

" (which Selick directed), here he's only a producer and the animator should see his full due;

Pixar

returns with "

Up,

" the story of an elderly man who hitches a ride to Venezuela in a Miyazaki-ian flying house. It's set to be the first Pixar film in disney Digital 3D- whee!
The animated adaptation of the kids classic, "

Cloudy with a Chance of Meatballs

"
(Sept 18) will feature the voice work of

Anna Faris, Bill Hader, James Caan, Bruce Campbell, Andy Samberg

and

Mr. T,

plus the music of

Mark Mothersbaugh;
Robert Siegel

, who wrote "

The Wrestler,

" makes his directorial debut with "

Big Fan

" (Sundance Premiere) about a hardcore New York Giants football fan, struggles to deal with the consequences when he is beaten up by his favorite player, starring comedian

Patton Oswalt

,

Kevin Corrigan

and

Michael Rapaport

;
"

Arlen Faber

," has an It-girlish cast of

Kat Dennings, Lauren Graham and Olivia Thirlby
;

David Bowie

's son

Duncan Jones

, directs

Sam Rockwell

in "

Moon

" (Sundance premiere)
about a man stranded on the moon for a three-year period;

Jane Campion

returns with "

Bright Star

," a
drama based on romance between 19th century poet

John Keats

and Fanny Brawne starring

Ben Wishaw

("I'm Not There"),

Abbie Cornish

and

Paul Schneider.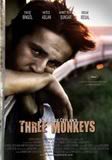 Foreign Anticipation:
Not that we want to demarcate like this, but we truthfully don't know too much about these films other than 1) they're supposed to be great, 2) most of them played at

Cannes

3) we could do the research, but this piece is getting long enough as it is. We can't wait for

Lucrecia Martel

's intentionally disorienting "
The Headless Woman
" to finally (and hopefully) find distribution and hit U.S. shores so others can enjoy it. Same goes for the Chilean drama "
Tony Manero
." Other foreign exports from Cannes we are looking forward to finally seeing in '09 (distribution fingers crossed) are "

Three Monkeys,

" a Turkish family drama about guilt and adultery with lots of religious overtones, "

Revanche

," an Austrian film about prostitutes
apparently so good the

Criterion Collection

has already secured it for release in '09
(this is unheard of; they hardly ever do this), Romania's "

The Rest is Silence

," the Norweigian dramedy "

O'Horten

" and the great

Andrzej Wajda

's "

Katyn.

" Let's not forget

Oliver Assayas

' "

Summer Hours,

" a film we've been
dying to see since NYFF
.



Anticipated With Concerns and Reservations:

i.e. Don't get mad at us if these films suck, we're on the fence about them ourselves.
"The

Imaginarium

of Doctor Parnassus"

–

Lionsgate

- Dir.

Terry Gilliam



Synopsis

: A washed-up, drunk spiritual prophet/magician's deal with the devil is catching up with him and his travelling theater troupe, but will the arrival of a charming young man change all that?


What You Need To Know:

It's

Heath Ledger

's last screen appearance, but Gilliam's been on a horrible losing streak of late, so is he going to do Ledger's final film performance justice or is he going to shit the bed again?
The confusing, messy script
doesn't bode all that well, and Ledger actually died before filming was over and he his scenes were replaced by Johnny

Depp

, Colin Farrell and Jude Law, which could be loads of fun or an even bigger disaster. The pressure to finally not suck is probably on the once-towering film maverick. The film also co-stars

Christopher Plummer

,
Andrew Garfield
,

Lily Cole

and

Tom Waits

as the devil.
Release Date:
TBD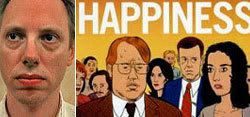 "

Untitled

"

– Werc Werk Work - Dir.

Todd Solondz
Synopsis:
A a quasi-sequel/ companion piece to the creepy and critically acclaimed, 1998 pedophilia-
sympathizing
film. "
Happiness
."
What You Need To Know

:
Formerly titled, "
Life During Wartime
," the film - which we can safely assume is another pitch-black and subversive comedy - is apparently a
"part-sequel, part-variation" of Solondz best known film. A long-gestating project that had financial funding problems, the film was originially set to star names like
Demi Moore
and
Emma Thompson, but

now features
Paris Hilton, Allison

Janney

("

The West Wing

"), iconic European actress Charlotte

Rampling

,
Paul

Reubens

(aka

Pee Wee Herman

),
Ciaran

Hinds,

Shirley Henderson, Renee Taylor

and

Michael Kenneth Williams

(

Omar

from "

The Wire

").
Has Solondz run out of ideas or will this be a return to former brilliance?


Release Date:

TBD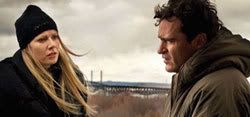 "

Two Lovers

" - Magnolia - Dir.

James Gray




Synopsis

: A Brooklyn-set romantic drama about a bachelor torn between the family friend his parents wish he would marry and his beautiful but volatile new neighbor.


What You Need To Know:

We already listed
five reasons why this film could be interesting
. Here's the two key points - first off, it's Joaquin Phoenix's last film (he "
retired
") and it's a remake of

Luchino Visconti

's 1957 film, "
Le Notti Bianche
" (starring the great

Marcello Mastroianni

) which in itself an adaptation of

Dostoyevsky

's short story "

White Nights

."

It was decently reviewed at Cannes, but never received must-see reviews; however we tip our hat to Gray for casting against type:

Gwyneth Paltrow

actually plays the crazy female neighbor role and it's

Vinessa Shaw

who plays the caring and stable one. For this reversal alone (we woulda never guessed), we'd pay to see it.

Release Date:
February 13, 2009 (limited release)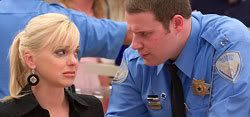 "

Observe & Report

"

– Warner Bros. - Dir.

Jody Hill



Synopsis

: A bi-polar and rigid mall cop with delusions of grandeur tries to prove his real law-enforcement skills by catching a local mall flasher, but is challenged when a surly police detective is brought in to handle the job.
What You Need To Know:

Hill ("

The Foot Fist Way

") directs

Seth Rogen

and

Anna Faris

in what will be our second shopping mall security enforcement-themed movie of the year (Gee, thanks "

Paul Blart, Mall Cop

"). The film also stars

Ray Liotta, Patton Oswalt

and

Michael Peña

. Some test screenings haven not been well-received, and the off-color humor is apparently abundant, but that's the kind of territory Jody Hill's fond of. Rogen doesn't often disappoint, so we'll call this one a toss-up right now.




Release Date:

April 10, 2009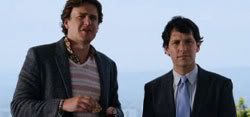 "

I Love You, Man

"

– Dreamworks - Dir.

John Hamburg
Synopsis:

A male friend-challenged guy goess on a series of man-dates to find a Best Man for his wedding, but when an insta-bond and new bff is found it puts a serious strain on his relationship with his fiancée.



What You Need To Know:

Expect the word "bromance" to get a heavy workout this year.

Paul Rudd

and

Jason Segel

play prospective best friends,

Rashida Jones

plays the fiancée and supporting cast members include

Jaime Pressly, Andy Samberg, Carla Gallo

and

Jon Favreau

. We loved "

Forgetting Sarah Marshall

," but is the cuddly, sensitive, bro-mance genre going to jump the shark before it even fully begins? Canadian
power-rock trio

Rush

makes an appearance
.
Release Date:

March 20, 2009




"

Whip It!

"

– Mandate - Dir.

Drew Barrymore



Synopsis

: A teenage misfit finds a way of dealing with her small-town misery after she discovers a roller derby league in nearby Austin.


What You Need To Know:

Ellen Page
stars in this adaptation of Shauna Cross' young adult novel (the screenplay which she also wrote) for Barrymore's directorial debut. Co-starring Marcia Gay Harden, Juliette Lewis, Alia Shawkat, Kristen Wiig, and Jimmy Fallon, the film will have loads of musical connections (including the actor/musician/object of Page's affection,

Landon Pigg

- pictured), but whether it's anything more than indie-rock-lite flavor of the week tunes remains to be seen.
Wes Anderson

's music guy,

Mark Mothersbaugh

will help out with its musical quirk.
Release Date: TBD, Late summer (estimated)
"

Brothers

" - MGM - Dir.

Jim Sheridan




Synopsis

: Declared deceased after being shot down in Afghanistan, a soldier returns home only to suffer from battle fatigue and the realization that his wayward brother has moved in with the family.


What You Need To Know

: This is a remake of the 2004 Danish film from director

Susanna Bier

("Things We Lost In The Fire"), and while the original affair is a small, pretty intense film, this one has

Tobey Maguire

and

Jake Gyllenhaal

co-starring with

Natalie Portman

. Suddenly, this sometimes-scary story of the suffering loved ones of combat veterans becomes pretty GQ. Still, Sheridan is the director behind "

In America

" and "

My Left Foot,

" and he's sure to inject the story with some added gravitas- we will not mention the

50 Cent

movie you did, Jim. One problem, it's been delayed and finished for months now which is always a problematic sign.


Release Date:

Reportedly set for a late Summer release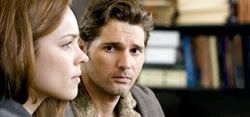 "

The Time Traveler's Wife

"

– New Line- Dir.

Robert Schwentke



Synopsis

: Based on
Audrey Niffenegger'

s 2003 novel, a librarian with a gene that causes him to involuntarily time travel when stressed causes complication for his marriage.
Cast:

Rachel McAdams, Eric Bana, Ron Livingston, Arliss Howard




What You Need To Know:

Something's amiss. Schwentke's film has been done for ages. The picture was shot in 2007 and the score (generally one of last elements of a film) was recorded in fall 2008. The film was rumored to be a a 2008 Oscar-bait picture, but still has no official release date. The problem may lie with the fact that it was a New Line film absorbed by

Warner Bros

. and it may have been lost in the shuffle.


Release Date:

August 14, 2009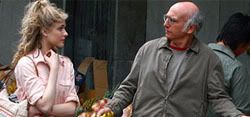 "

Whatever Works

"

– Wild Bunch - Dir.

Woody Allen



Synopsis

: An eccentric older New Yorker runs into a girl from the South and then meets her parents. Crazy Greenwich Village friends enter the picture a series of highly improbable, far out, romantic entanglements ensue.
What You Need To Know: Larry David

is the surrogate

neurotic/pervy old man stand-in for

Woody Allen

who stays behind the camera this time. Evan Rachel Wood plays the young jailbait and

Ed Begley Jr., Patricia Clarkson

and

Michael McKean

also star, but it doesn't sound like there's a lot of "plot."
Release Date:
June 19, 2009
"

State Of Play

"

– Universal- Dir.

Kevin Macdonald



Synopsis:

A U.S theatrical adaptation of the highly-acclaimed 2003 BBC mini-series about an investigative reporter killed in 1976 by a car bomb while investigating links between the government and organized crime.


What you need to know:

Starring the not-quite-friends-yet duo of

Russell Crowe

and

Ben Affleck

as a reporter and congressman respectively, 'State' also offers us the rare chance to see Rachel McAdams on screen and balance the male hegemony as a blogger superstar turned political reporter. From what's been said of the BBC series, you may be better off catching that version than this remake. Watch the trailer for yourself and see what you think.



Release Date:

April 17, 2009
"

Paper Hearts

"

– Universal- Dir.
Nicholas Jasenovec
Synopsis

: Even though performer Charlyne Yi doesn't believe in love, she bravely embarks on a quest to discover its true nature--a journey that takes on surprising urgency when she meets unlikely fellow traveler, actor Michael Cera.
What You Need To Know:

Man,

Michael Cera

is going to be everywhere this year,
so be forewarned if he's getting on your nerves. The young actor will take a break from playing characters just

like

himself to

actually playing himself

(which should be a radically different performance as well).
A quasi-documentary,
"Paper Heart" seems like a favorite-in-waiting or a potential self-indulgent disaster. This "faux doc" and also features Cera's real-life comedian girlfriend

Charlyne Yi
.
Release Date:
TBD,
premieres at Sundance, 2009
Anticipated With Concern
Honorable Mention

:
"

Paris Je'Taime

" was decent, but aren't omnibus films getting tired? "

New York, I Love You

" (Feb 13, limited) will try and prove that the U.S. version is up to snuff and it will feature 12 shorts about the Big Apple directed by a disparate mix of filmmakers including celebs turned untested directors (

Scarlett Johansson

,

Natalie Portman

),

hack fauxteurs (

Brett Ratner

,

Zack Braff

), genuine artists (

Fatih Akin, Park Chan-wook

) and others;
Alejandro Amenebar

("

The Sea Inside

") returns with an ambitious undertaking in "

Agora

," (December, '09) the story of an Egyptian slave who defies his athiest master and lover (

Rachel Weisz

) by turning to Christianity;

Robin Williams

stars as a failed author in "

World's Greatest Dad

" who covers up his son's autoerotic asphyxiation death by fabricating a suicide note that sets the literary world aflame;; for the action fans who can't get enough,

Tony Jaa

directs the long-awaited "

Ong Bak 2,

" while writer-director-star

Sylvester Stallone

has brought together

Jet Li, Jason Statham, Forest Whitaker, Randy Couture

and

Dolph Lundgren

for "

The Expendables

."
Anticipated But Dubious As To Whether There Will Actually Be A 2009 Release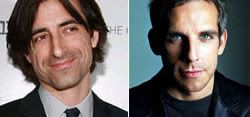 "

Greenburg

"

– Possibly Focus Features- Dir.

Noah Baumbach



Synopsis

: The premise is under wraps, but it's expected to center on the "intimacies of relationships" in the vein of Baumbach's past work.
What You Need To Know:

The director of the excellent indie films, "

Squid And The Whale

" and "

Margot At The Wedding

," was all set to make perhaps his masterpiece with two of the most perfectly suited actors to his work,
Mark Ruffalo

and

Amy Adams
, but after the lead actor's brother died, he dropped out of the project and this chased away Adams as well. Now we're
stuck with

Ben Stiller
, whose mugging, hammy comedy seems extremely ill-suited to Baumbach's sensibilities. Produced by

Scott Rudin

, "Greenburg" is also co-written with the director's wife,

Jennifer Jason Leigh

.


Release Date:

TBD and with a replacement for Adams needed, possibly 2010 at this rate?




"

Deep Tiki

"

– Universal - Dir.

Cameron Crowe



Synopsis

: A successful, but incredibly unhappy military contractor has a near death experience and then is sent to Hawaii for a covert and illegal satellite launch where he finds the ex-love-of his-life and an annoying, but beautiful army lisason.


What You Need To Know:

"

Jerry Maguire

" simply set in Hawaii? Maybe a little bit. Crowe
definitely charts familiar comedy and soulful love crisis territory in 'Tiki
,' but it still feels inventive and fresh. Plus there's a whole mystical, spiritual element in the Hawaiian gods and legends that he's obviously never tackled before. Music is intregral too, but it was announced recently that
the project was postponed for unspecified reasons
.


Release Date:

Shooting was

supposed

to start in January, but because of the delay, we probably won't see this until 2010.
"
Stargirl
" - No Distributor Announced- Dir.

Paul Feig
Synopsis: Jerry Spinelli
's novel, "Stargirl," about an eccentric 10th grader will make its way to the big screen courtesy of "
Freaks and Geeks
" creator,
Paul Feig
. His turns as a film director haven't been amazing (see: "
Unaccompanied Minors
"), but he has made good on his skills by directing some of the best episodes of "

The Office

." Not to mention the finale episode of 'Freaks' was one of the most emotional (in a good way) episodes of television we have ever seen. We're hoping, now fully back in high school territory, he will fully break out and get his mainstream due (Seriously, where has Apatow been for his boy?) Also, the novel takes place in the 80s, so again, Feig should be right at home.
Release Dat

e

:

TBA (2010?)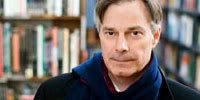 Will we ever see another

Whit Stillman

film? Perhaps his "Jamaican project," now titled "

Dancing Mood

" and or his other long-gestating/ going-nowhere project "

Little Green Men

," based on the novel by

Christopher Buckley

? Survey says: probably not this year.
Don't count on

Darren Aronofsky

's "

RoboCop

" remake or "

The Fighter

" either. Those are 2010 at best.
We're bound to be missing something, right? We'd love to do part 2, so post your picks in the comments section, please.
Of course there's still

Sundance

and

Cannes 2009

, the latter of which will probably bring to light a whole slew of excellent foreign films we still have yet to know fully about.
But wait, what about "

Watchmen

" and that kinda stuff? Well, later this week, we'll have the

Least Anticipated '09

Picks and some

Entertainment Escapist Popcorn Fare

that could be

ok

as well. ;)
PS If you're from a studio and see info you wanna tweak, email us and we'll update it. PS If you have the script to any of these (though some we have), please send.



Contributors to this piece

(in no particular order)

:

Ofer Wolberger, Jared Weiss, David Benjamin, Astrud Sands, Christopher R. Adams, Mickey Pagels, Rodrigo Perez

and special thanks to
Gabe Toro for tackling so many of these
[ed. originally published 1.6.09 at 5:24 p.m., but we're gonna keep pumping it up so it doesn't get lost. After the jump here would really help]