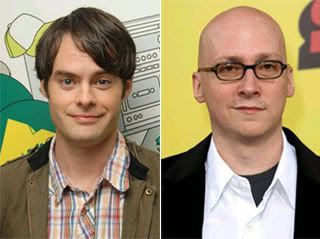 Last year, director Greg Mottola ("Superbad") announced in a podcast that he and Bill Hader were working on a vigilante doorman comedy.

In April of '08 Mottola said the two of them were working on a script about an observant building doorman who figures out one of the tenants is a victim of a scam and he takes it upon himself to right the wrong. "No one believes him and no one cares," Mottola explained. "So it's basically a parody of vigilante movies... or films like 'Get Carter' or 'Point Blank' with a little 'Bourne Identity' jokes. He's a man against the system, a lone wolf trying to fight crime."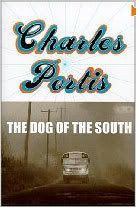 But recently promoting his latest film "Adventureland" at Sundance, Mottola told Heeb magazine that he and Hader are working on another project together. This one is an adaptation of Charles Portis' "The Dog of the South," itself a sort of witty and sarcastic noir story about a man tracking down his wife who has left him for another man. And as much as Portis' work is comedic, the film will be Hader's first dramatic endeavor.
"Portis wrote "True Grit" [ed. which starred John Wayne]. This is a comic novel that's set in the '70s, and it's one of the funniest things I ever read. It's for me to direct and Bill to star in. But it's a dramatic acting role. It's going to be Bill showing a whole other side of stuff. And I can't wait, because I know he has it in him."
We got curious so we emailed Mottola about the project and he confirmed (for anyone wondering), that the projects were indeed two separate entities and it sounds like 'Dog' will come first. "Because Bill and I have been so busy, the vigilante movie has been put on the backburner," he wrote. "But we've hired a writer to adapt DOG OF THE SOUTH, so that would theoretically happen first."

Mottola also told Heeb that Hader, who co-stars in "Adventureland," is more than just a comedian too. "The great thing about Bill is, he's a total cinephile. We can sit and talk about Hal Ashby, geek out on Kubrick or old foreign films for days on end. I love comedy, but you get sick of talking about old Steve Martin movies."

We're all for artists stretching and leaving their comfort zone, so we're very down with this idea. Could be great. Now we know what's on our reading list next. Let's hope after these two projects, Mottola can get his decade-old "Life Of The Party," script off the ground too. He mentioned that might be a possibility one day recently.