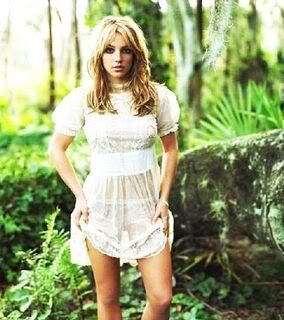 As the city council of Playlistville, we declare this 'Drama-filled Divas Up for Movie Roles Day.' We've already discussed the dubious prospects of Amy Winehouse starring in a Universal Pictures film, now we set our sights on the dirty south at America's favorite pop star (at least in terms of gossip), Britney Spears. The latest issue of Britain's Heat magazine states that Spears is being considered for a role in the second "Sex and the City" film.

The magazine claims Sarah Jessica Parker told her friends, "It's time to inject some young blood into the movie. My idea is to have someone like Britney Spears move to New York as my cousin or niece and Carrie would show them the ropes."

If this is true, which we aren't saying it is, then Sarah Jessica Parker clearly never watched "Crossroads." It was one thing to have Jennifer Hudson in the first 'SATC' movie. She has proven herself to be a capable actress. But bringing Spears into the mix might be a bit much. The whole rumor reeks of desperation, not to mention a reason for critics to sink their teeth into the film. Of course, 'SATC' is a story centered around sex, troubled relationships and girl talk. Maybe Spears would be the perfect fit.