Yesterday, we tracked reactions around the web from the comic-book friendly website and fans that were appalled that "The Dark Knight" failed to capture a Best Picture nomination at the film industry's annual meat parade –
the scientifically proven, historically infallible and artistically qualifiable Academy Awards.

Despite having scored eight nominations, a ringing endorsement for a film if there ever was one, outrage and threats of Oscar boycott wrath were in the air. Also, the terrorists may have already won.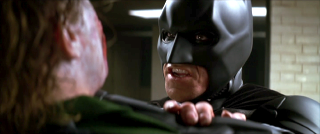 Steve Mason from /Film asks (warns?), if the 'Dark Knight' snub will make for the lowest-rated Academy Awards in the history of Oscar. He also uses a lot of math to suggest that biggest $$$ equal best movies, which is always a frightening tactic. Hmmm, he's not suggesting that the Academy should have voted for the film to ensure good ratings now is he?

For our response, we go to the great David Poland, who doesn't mince words and we love him for it.

"The notion that The Dark Knight or Wall-E being [best picture nominated] would improve the ratings more than a quarter point was an idiotic notion to begin with. With all due respect, mega-hit that it is, 'TDK' is not the cultural phenom that Titanic or 3 years of Rings was. The Academy Awards ratings will continue to dip no matter what films are nominated. The shows that pander to audience loves are and have been doing less that a fifth the viewership that the Oscars have. But Oscar ratings will keep slipping because the season is too long and the marketing efforts often eat the heat. Even the brilliant Dark Knight DVD push... it ate all of the remaining heat around the film and what else is left? There are only so many calls to action that people will respond to."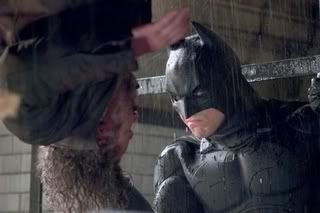 Jonathan Nolan one of the writers of the 'Dark Knight' wrote into the Dark Campaign today, they themselves apparently boycotting the Oscars this year, because $1 billion dollars in box-office, the highest DVD sales of the year and eight nominations is apparently just not good enough. Nolan, obviously the brother of 'TDK' director

Christopher

writes:

"Any nominations for a comic book movie is a thing of beauty no matter how you slice it, and that takes the sting out a bit. Besides, I've been to the big show before, and, like any of these things, it's a little disappointing. Did you know it's not even an open bar once the show starts? At least this time I would have remembered to bring a little cash so I could buy myself a drink after losing."
The amazing thing about awards shows like the Oscars is that they illustrate our national strength and courage to celebrate banality in the face of post-tragedy like this Dark Knight snub. Somewhere in heaven,

Heath Ledger

is glad he won't have to attend and put up with all this nonsense.