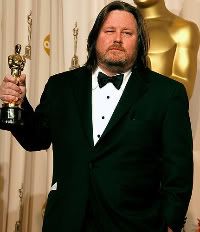 William Monahan is finally heading behind the camera with his latest script, "London Boulevard," a crime tale set in south London that will star Colin Farrell and Keira Knightly. A few years after breaking out with his award-winning script for "The Departed," and mainstream success with "Body of Lies," Monahan is finally taking the big step up to director.

'Boulevard' will follow an ex-con (Farrell) who in an attempt to live a straight life takes a job as a handy-man for a reclusive, young, actress (Knightly).

"London Boulevard" will add to the long list of scripts Monahan has coming out in upcoming months, including the Martin Campell directed drama "Edge of Darkness." 'Boulevard' is adapted from Ken Bruen novel of the same name and is set to begin shooting this summer in and around London.