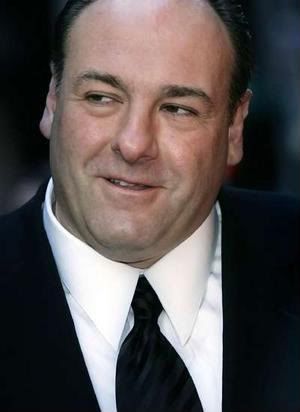 Following the conclusion of "The Sopranos," the series that changed the way dramatic television is made, we assumed that was that and despite the mumbles and rumors about the possibility of a film that have been circulating since the series' fourth season, it seemed that creator David Chase and star James Gandolfini had said all they had to say about the troubled North Jersey Mob boss.

But when NYMag's blog Vulture interviewed Gandolfini at Sundance on his upcoming satirical film, "In The Loop" the actor strayed from his usual no comment stance on the subject of 'Sopranos' film.

"If I was broke I would do it," was the Jersey natives initial response. But as the interview went on he softened to the subject and let it be known that it was all about the quality of the script, "Obviously it is the writing of the script, and if David [Chase] and them come up with something, then that would do it for me. I'm very happy doing different things right now. But obviously it would be great to bring everyone back together."

Its obviously not a definitive yes, but it does make one wonder if Chase is bored and currently working on a script for a film. We aren't exactly excited about the possibility of a movie, we (I) feel the ending of the series was perfect and they don't need to milk it any more than they have already, but god knows most the actors could use the work and Chase is most likely bored with life after "The Sopranos," so who knows. Its a possibility they could bring Tony back, but we wouldn't bet on it.