Ok, we're not total snobs (just part snobs) so here's a list of what Could Be Potentially Great Escapist Entertainment/but Could Also Be Terrible. You could even consider some of this Part 2 to our Most Anticipated of 2009 piece, but our positive feelings about all these films are couched and tentative and we reserve the right to disavow any of these "movies" in the 50/50 case that they suck hard. Again, if they do shit the bed, blame it on "Iron Man," "The Dark Knight" and "X-Men 2" for raising the bar in these genres (a least the dork ones). Our Least Anticipated '09 piece should arrive tomorrow.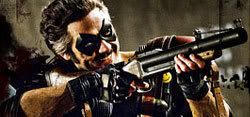 "

Watchmen

" - Warner Bros. (or is it 20th Century Fox?) - Dir.

Zack Snyder




Synopsis

: Based on the holy grail of graphic novels created by

Alan Moore

&

Dave Gibbons

, a group of one-time superhero greats reforms after one of their own is murdered and must prevent another former teammate from ushering in a man-made apocalypse.


What You Need To Know

: We're hard on Zack Snyder because he says stupid things and distills comic books material down to slo-mo shots of flying abdominals. In taking on "Watchmen," he's taking a supposedly "unfilmable" graphic novel and looks to be glossing over the finer elements (the pirate comic book subplot, the unique alternate 1980s U.S., the deep cultural and political subtext) in favor of skin-tight costumes. Some comics are rewarding to read, but many comic book movies aren't worth the ticket price.


Release Date

: March 6, 2009 (pending a geek-devastating verdict in favor of Fox)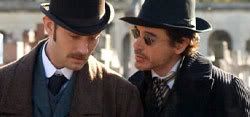 "

Sherlock Holmes

" - Warner Bros. - Dir.

Guy Ritchie




Synopsis

: Holmes will apparently use both wit and brawn in this adaptation of an unpublished graphic novel.


What You Need To Know

: Warner Bros. is throwing all sorts of buzzwords around about the movie, hoping that this movie will reinvent the franchise, with the inevitable comparison to "

Batman Begins

," having read the script though, it feels more like "

Pirates of The Caribbean

," a fun, entertaining romp and nothing more.

Robert Downey, Jr

. has every chance to excel in the title role, but Ritchie has done little to show he can make anything but that one type of British gangster movie no one wants to see any more. We'll see...


Release Date

: November 20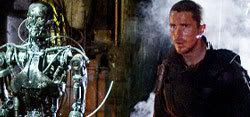 "

Terminator: Salvation

" - Warner Bros. - Dir.

McG




Synopsis

: Set in the future during the war between humans and the Skynet controlled machines, the film chronicles the rise of John Connor through the ranks to ultimately lead humanity in its struggle.


What You Need To Know

: It feels odd that the storied franchise has been entrusted to a three-lettered director whose feature film resume consists of two "

Charlie's Angels

" movies and "

We Are Marshall.

" Still, it seems unlikely

Christian Bale

would star in anything terrible, unless that's just wishful thinking. The film was rewritten three different times by

Paul Haggis, Shawn Ryan,

and

Jonathan Nolan

who are partially responsible for, respectively, "

Casino Royale

", "

The Shield

," and "

The Dark Knight

," so whatever shape this mess finally forms, it seems safe to say it will be quite dark and violent, if hopefully, coherent.


Release Date

: May 22
"

Avatar

" - 20th Century Fox - Dir.

James Cameron




Synopsis:

It's as much your guess as it is James Cameron's, though it involves an alien encounter, surprise, surprise.


What You Need to Know

: In an interview with Empire, Cameron fessed up to working harder on the 3D film technology than the story, which isn't necessarily a huge shocker. Sure we may have something insanely eye-popping to look at, but 'Avatar' will still get it's comeuppance if that's all it has going for it.


Release Date

: Dec. 18, 2009
"

X-Men Origins: Wolverine

" - 20th Century Fox - Dir.

Gavin Hood




Synopsis

: The shady past of the hairy claw-slasher comes to light, revealing paths crossed with various mutants through the

X-Men

universe.


What you need to know

: 'Wolverine' actually has a number of things going for it: capable actors (

Liev Schreiber, Danny Husto

n

), Gavin Hood giving the action genre a try after receiving acclaim for "

Tsotsi

," and a large built-in fan base, culled from the audiences of a couple of decent summer action flicks ("

X-Men 3

" not being one of those). "Wolverine" isn't as hot as "

Iron Man

" or "

The Dark Knight

" are right now, so you'll have to pardon us for not geeking out about it from the get-go. But, look, all we're asking is be as good as "

X-Men 2

" and we won't complain, ok? Not an easy feat, but hey man, the bar was set. Reach it.


Release Date

: May 1, 2009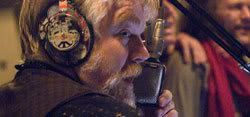 "

The Boat That Rocked

" - Universal Pictures - Dir.

Richard Curtis




Synopsis

: Based on the true story of a pirate radio station that took to the seas when the British government banned rock and roll from the airwaves in the 1960's.


What You Need To Know

: This is from "

Love, Actually

" writer-director (red flag! red flag!)

Richard Curtis

, and while the guy writes stupid characters in stupid sitcom situations, he knows how to cast. The DJ's onboard this particular boat include

Philip Seymour Hoffman, Bill Nighy, Nick Frost

and

Rhys Ifans

. Based on that crew, you'd be hoping for something more than the "

Love Boat

"-type gags seen in the trailer, but advertising has been wrong before.


Release Date

: Summer Worldwide, so presumably summer U.S.


"

The Box

" - Warner Bros. - Dir.

Richard Kelly




Synopsis

: A suburban couple learns that with the press of a button, they can become rich while simultaneously killing a stranger. Based on a Richard Matheson story.


What You Need To Know

: This is Richard Kelly's attempt to get back in the world's good graces after the spectacular failure of "

Southland Tales

."

James Marsden

and

Cameron Diaz

play the couple, with

Frank Langella

as the mysterious stranger who brings them the box. Unlike the Matheson short story, which spawned an episode of "

The Twilight Zone

" (and even a "

Simpsons

" episode), Kelly's written a script that employs NASA in some aspect, which is a neat wrinkle in a familiar tale. The studio has pushed this film back in the schedule repeatedly, but even if it does suck, a portion of the music is being done by the

Arcade Fire

and

Final Fantasy

, so it will at least sound interesting.


Release Date

: November 6th

"

Edge of Darkness

" - BBC - Dir.

Martin Campbell




Synopsis

: As straight-laced homicide detective, Thomas Craven, investigates the death of his activist daughter, he uncovers not only her secret life, but a corporate cover-up and government collusion that attracts an agent tasked with cleaning up the evidence.


What You Need to Know

: Based on the hugely popular and multi-award-winning British TV miniseries, this is

Mel Gibson

's (Thomas Craven) first starring role since "

Signs

," seven years ago.

Ray Winstone

plays opposite him as the corrupt agent, after replacing

Robert DeNiro

in the role. DeNiro left, citing "creative differences," just days after filming began. After revitalizing the
James Bond

franchise with "

Casino Royale

," Martin Campbell now returns to the material that began his career (he was the director of the original series) with a script that comes courtesy of

William Monahan

of "T

he Departed

" fame. Considering all this, we think the talent behind the film could raise it from being what sounds like a run-of-the-mill thriller, a la "

The General's Daughte

r" etc., to a potential awards candidate. We'll see.
Release Date

: TBD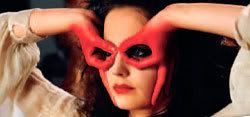 "

Franklyn

" - No distributor yet - Dir.

Gerald McMorrow




Synopsis

: In a future where it's illegal to be an atheist, a masked vigilante patrols the rooftops, while in modern day London, an art student begins seeing horrific visions that inform her suicidal artwork.


What You Need To Know

: This multi-strand dystopian drama taking place in two alternate timelines has been getting attention for its unusual dramatic structure, which many have been careful not to reveal. Apparently, the future society that the masked vigilante (

Ryan Phillippe

) is a part of is only a small part of the story, yet it's placed front and center in the minimal promo material for the film, which details a story involving the art student (

Eva Green

)

, her ex-lover (

Sam Riley

), and a man looking for his lost son in the London underground (

Bernard Hill

). Word is mixed, but it sounds odd enough to be slightly intriguing and the trailer is downright weird.


Release Date:

Possibly spring, though no U.S. release date exists yet (even though it's coming out in the U.K. soon)


"

Up In The Air

" - Paramount - Dir. Jason Reitman
Synopsis: A unapologetic corporate downsizer's untethered life is consumed by collecting air miles and receiving VIP travel treatment. But he meets his match in a businesswoman who might be the one to finally ground the airborne-happy traveler.


What You Need To Know:

Reitman heads back into corporate America territory again (shades of "

Thank You For Smoking

") and having the read of the script, some of it employs that smarmy and affected voice-over tone, this time fetishizing frequent-flyer culture via "

Fight Club

"s "single-serving friend" dialogue only more contrived. Still it has undeniable humor in it and is sharply written, but its too pleased-with-itself cleverness could be dialed down a bit. But, much like "

Juno

,"

once

the

world is established and the story finds it rhythm, it eases into a soulful and very human place.


Release Date: Fall 2009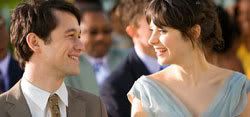 "

500 Days of Summer

" - Fox Searchlight - Dir. Mark Webb
Synopsis: A woman who doesn't believe true love exists, but complications arise when a charming young man falls for her.
What You Need To Know:
Will the whimsical, semi-musical and likely fey "

500 Days of Summer

," directed by

video director

Mark Weber

and starring

Zooey Deschanel

and

Joseph Gordon-Levitt

, be another Shins of Indie-Rock movie, meaning slightly less pussified than, "

Garden State

"? Or will it be genuinely endearing and charming? The jury is out.
Release Date

: July 24, 2009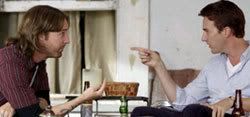 "

Leaves of Grass

" - No distributor yet - Dir.

Tim Blake Nelson




Synopsis

: An Ivy League professor is tricked by his pothead twin brother into bringing down a local crime lord.


What You Need To Know

:

Edward Norton

is starring as both brothers, both of whom are supposed geniuses, so for fans of Norton, you're not going to get a better Edward Norton experience. Even odder is that the drug dealer is being played by semi-retired

Richard Dreyfuss:

because when we think "drug dealer", we think "

Mr. Holland's Opus

." Most likely interesting to the nerds is whether director Nelson, Norton's costar in "

The Incredible Hulk

," ever talked shop about another Hulk movie. This has potential genius/disaster written all over it.


Release Date

: Filming currently, so fall '09 seems likely.
Could Be Potentially Great Escapist, Fun/Could Be Terrible Honorable Mention "

The Informers

" (Sundance premiere) is the long-delayed

Bret Easton Ellis

adaptation about awful people in Los Angeles and their occasionally supernatural encounters.

Kim Basinger, Billy Bob Thornton, Mickey Rourke, Brad Dourif, Winona Ryder

and

Chris Isaak

star. The director of "

Camp

" does broadside musical again with "

Bandslam,

" where an outsider kid tries to fit in a new high school, but he got

David Bowie

to play the principal, so that's cool.

Josh Hartnett

is a wand'rin hero trying to save

Demi Moore

from

Ron Perlman

in the expressionist greenscreen martial arts fantasy "

Bunraku.

"

Mark Neveldine

and

Brian Taylor

, the nutballs behind "

Crank

" have a double whammy coming this year: in "

Crank 2: High Voltage,

"

Jason Statham

's heart has been replaced with a motor that constantly needs juice [ed. sounds horrible], while in "

Game,

"

Gerard Butler

is a character in a massive MMORPG (massively multiplayer online role-playing game) who yearns to break free of the system and lead a revolt. In a similar guilty pleasure vein, "

Final Destination 4: Death Trip 3D

" hits theaters this summer. Finally, from the creators of the unbearable "

Napoleon Dynamite

" comes "

Gentlemen Broncos

," with

Jermaine Clement

as the superstar best-selling writer of "

Yeast Lords

," a fantasy that (in people's heads) plays with

Sam Rockwell

in the lead. It could easily be intolerable, but we'll give it the semi-benefit of the doubt for once.
[ed. personally some of us think "Gentlemen Broncos" is going to be

terrible

]
- Christopher Adams, Jared Weiss, Gabe Toro, Rodrigo Perez