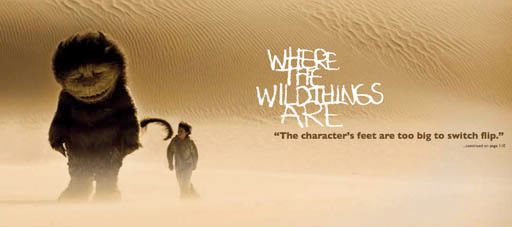 Man, beautiful. Another "Where The Wild Things Are" photo. Nice, someone is finally noticing our handiwork, thanks, man.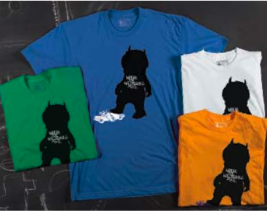 Here's another shot of Carol (voice actor James Gandolfini's role) and Max (Max Records) walking through a desert. We guess that magical 'Wild Things' land that Spike Jonze and Dave Eggers is going to have all types of tundras and climates. This is an another image related to Jonze's, Girl Skateboards, btw.

The Wallride/Girls skateboard catalog also give us a first look at some upcoming 'Wild Things' t-shirts already in the making and a short interview with director Spike Jonze.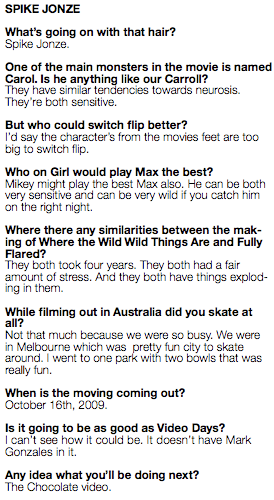 "Carroll" is a reference to skater Mike Carroll and Mark Gonzalez is obviously another pretty famous skater).