We wanted to subtitle this feature Cockpunching Your Brain Into Next Year: The Films Of 2009 Probably Destined To Make Us Unintentionally Laugh The Most. But you know, we mostly digress, but if you really want to see some of the year's worst films look no further than what's coming out this month in January: The year's dumping ground for unwanted films (and in some cases February, too). Things like "Paul Blart: Mall Cop," "Outlander," "Bride Wars," "Unborn," "My Bloody Valentine 3-D" all look abysmal and the horror ones in particular look just one step above straight-to-video quality, but you won't find them on this list because they'll be out in a week or two, will be discussed or are just too fucking godawful to spend even a sentence on.

One man's treasure is another man's trash and that really applies to what The Playlist is and isn't looking forward to this year. You've hopefully already read our Most Anticipated Films of 2009 list and our Could Be Potentially Great Escapist Entertainment Flicks of '09, but most most anticipated 2009 lists we've seen are replete with the blow-'em, geek cinema we mostly can't stand, but that said, some of it could be fun and entertaining in the same way that "Iron Man," or, uhh, even the mildly entertaining 'Hulk' was. Asking for another 'Dark Knight' is waaay too much to ask, we know this, but the super charismatic and engaging "Iron Man," is what the Zack Snyder's of the world should be aiming for (cause god knows Christopher Nolan is waaaaay out of everyone's league on this list). All we have to say is the late-2007 writers strike really fucked movie fans this year in a big way. This feature is basically a big example of why.

JANUARY

"Underworld: Rise of the

Lycans

" - Screen Gems - Dir. Patrick

Tautopolous




Synopsis

: In the Dark Ages of the

Lycan

/Death Dealer conflict, a werewolf slave rises up against her vampire oppressors. Wait, what the f-?


What You Need To Know

: In case you had any unanswered questions from the previous two deadly-boring "

Underworld

" films, this prequel, from the special effects team of the earlier films, should answer it. As a prequel, the probably-too-expensive Kate

Beckinsale

hasn't returned, but a different female warrior played by Rhona

Mitra

takes center stage, with Bill

Nighy

and

Michael Sheen

reprising their roles because they apparently like how they look in leather shot through blue filters.


Release Date

: January 23rd


FEBRUARY
"

Fanboys

" - The

Weinstein

Company -

Kyle Newman




Synopsis

: Some of the earth's biggest losers make a pilgrimage to see one of the worst movies of all time.


What You Need To Know

: Oh, actually it's about a bunch of

ur

-text nerdy "

Star Wars

" obsessive in 1998 who take a cross country trip to their Mecca -

George Lucas

'

Skywalker

Ranch - to steal an early print of "

Phantom Menace

" so their sick buddy dying of cancer can get a look at the film before he dies. Poor kid does all that for fucking 'Menace.' God, the sad irony. The

Weinsteins

hated

it, took it away from the inept director and then, after letting it sit around for a year or so, gave it back to him at the behest of a small-but-noisy group of

girlfriendless

dorks who complained incessantly about it on the Internet while living for free in their parents basement. Sadly, even Lucas probably doesn't want anything to do with it, seeing as it obviously reeks of unwanted turd no studio wants to waste money on distributing.


Release Date

: February 6, 2009, about two years after the fact.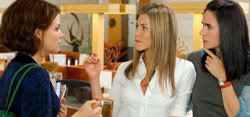 "He's Just Not That Into You" - Flower Films. - Dir. Ken

Kwapis


Synopsis:Various women in Baltimore discover that guys are either assholes or just plain don't like them, but continue to date them anyway - based on the best-selling self-help book.
What You Need To Know: Every single A-list jackass with bad taste and non-existent acting skills (Ben

Affleck

, Drew Barrymore, Scarlett

Johansson

, Jennifer

Aniston

) plus a few people who should know better (Ginnifer Goodwin, Jennifer

Connelly

) star in this Valentine-bait ensemble flick. There's this idea for a new genre of movies adapted from self-help books that's being batted around Hollywood as the new executive idea of how to cash in on the female audience, with "

French Women Don't Get Fat

" already being planned for later in '09. Lots of eyes will be on this terrible-looking adaption to see how just how low it can condescend to its intended audience.
Release Date: February 6

th
"

The International

" - Sony Pictures
- Dir. Tom

Tykwer

,


Synopsis

: An Interpol agent attempts to expose a high-profile financial institution's role in an international arms dealing ring.

What You Need To Know:
Tom

Tykwer

will try and prove he's more than just a one hit wonder ("

Run Lola Run

") with the action-thriller of "

The International

" starring

Clive Owen

and

Naomi Watts

, but that February 13, dumping ground release doesn't instill much confidence.
Release Date

: February 13, 2009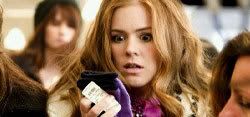 "Confessions of a Shopaholic" - Touchstone Pictures - Dir. P.J. Hogan
Synopsis: Stupid woman played by

Isla

Fischer gets into credit card debt due to her insane, female-debilitating shopping habit; gets a job as a financial planner,

hijinks

ensue.
What You Need To Know: Between appearances in this movie by Kristen Scott Thomas, Lynn Redgrave, Joan

Cusack

, John

Lithgow

and Fischer herself, there is a lot of comedic talent. Unfortunately the plot for the chick lit book that was source material for this movie is as thin as cheap toilet paper and paints a female heroine who's frivolous and naive. It's hard to get behind a character who you want to stab in the face, no matter how great Fischer's comedy chops may be - and judging by the trailers she is working every muscle she's got to carry this

crapfest

.
Release Date: February 13

th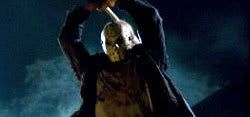 "Friday the 13

th

" - Paramount - Dir. Marcus

Nispel




Synopsis

: Some teens get wasted. Jason kills them.


What You Need To Know

: This is the twelfth go-round for Jason

Voorhees

, and he has yet to become interesting. We suppose there's some filmmaker out there who can remake/

sequelize

this series in a way that makes us forget the jokey camp of the final installments, but the architects here are writers

Damian Shannon

and

Mark Swift

("Freddy Vs. Jason") and director Marcus

Nispel

("

The Texas Chainsaw Massacre

" remake). Producer

Michael Bay

doesn't do the series any favors either. It's the same shit repackaged for a new generation- if you are of age, you've got eleven other choices at the video store for the same type of stupidity.


Release Date

: Friday the 13

th

of February!

Ooooh

!
"Street Fighter: Rise Of

Chun

-Li" - 20

th

Century Fox - Dir.

Andrzej

Bartkowiak




Synopsis

: Young fighter

Chun

-Li embarks on a quest to - oh, hey,

fighting tournament!




What You Need To Know

: Kristen

Kreuk

, realizing there's no life after "

Smallville

," stars as the pint-sized fighter of the popular

videogame

series in a film with no relation to 1994's Van

Damme

effort "

Street Fighter

," nor to the excellent

Sonny Chiba

"Street Fighter

." All the old favorites are here, but while the previous adaptation of the games leaned on the more absurd elements, this is a more-grounded film, which will probably make all the "

Haydoukens

!" and such even sillier. From the never-times-nominated director of "

Cradle 2 The Grave

" and "

Doom

."


Release Date

: February 27

th



"

Shanghai

" -

Weinstein

Company - Dir. Mikael

Hafstrom




Synopsis

: In post-WWII Shanghai, an American investigates a fallen friend, only to find government secrets and fall in love with the wrong woman.


What You Need To Know

: The

Weinstein

Company

had high hopes for this effort, a mid-budgeted mystery with John

Cusack

, Ken

Watanabe

, Gong Li and Jeffery Dean

Morga

n, and they originally staked out a Christmas release date. Without enough money to make an Oscar push, however, this was pushed to the dregs of February. In an age where almost any dead serious movie for and about adults can be an awards contender, especially one with the

Weinstein

name, that has to suggest a less-than-optimum result. Add to that

Hafstrom's

English-language resume ("

1408

" and "

Derailed

") and the contemporary

Cusack's

awful period piece history ("

Cradle Will Rock

," "The Road To

Wellville

," "

Max

"), and you've got a recipe for disaster.


Release Date

: February 27

th

(though possibly being pushed back)

MARCH

"

The Horsemen

" –

Lionsgate

– Dir. Jonas

Akerlund




Synopsis

: A widowed detective learns there may be a connection between himself and a serial killer basing his crimes on the Four Horsemen of the Apocalypse.


What You Need To Know

: After

helming

music videos for Madonna,

Metallica

and U2,

Akerlund

moved to features with "

Spun

,"a piss-poor drug culture film that holds the all-time record for most cuts per minute. Featuring a cast of twittery actors like Jason

Schwartzmann

, John

Leguizamo

, Mickey Rourke and Brittany Murphy, it's the kind of experience you can imagine without having to sit through its unbearable entirety.

Akerlund's

done maybe the worst thing a guy like him, coming off a tragically awful debut, can do, which is hook up with

Michael Bay

, who's creatively bankrupt Platinum Dunes company is producing this. This has been on the shelf for awhile, enough that

reshoots

happened a year after filming wrapped, so not even Bay likes it. Supposedly gruesome and a little odd, the film scores points for an intriguing cast that includes Dennis

Quaid

,

Zhang

ZiYi

and Clifton Collins Jr., but all signs point to a not very memorable followup for

Akerlund

.


Release Date

: March 13

th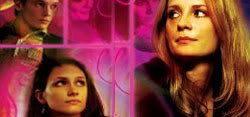 "

You And I

" – No Distributor – Dir. Roland

Joffe




Synopsis

: Cautionary tale involving two girls who fall in love in Russia and end up involved in the criminal underworld set against the backdrop of the music of lesbian Russian duo

T.A.T.U.

What You Need To Know

: Booed and laughed off festival screens, this drama, originally called "

Finding T.A.T.U.

" has been benched for awhile now. And it's not surprising- when filming started two years ago, T.A.T.U. was already a non-entity stateside, making this English language farce a commercial mistake. Not helping are the new philosophies of "

The Killing Fields

" director

Joffe

, who last dipped his toes into the world of exploitation with the surprisingly awful "

Captivity

"- hard to think of a respected filmmaker dropping so far. Mischa Barton,

Shantel

Van

Santen

and

Anton Yelchin

star, but the film is apparently so bad Barton refuses to promote it.


Release Date

: March 2009



APRIL



"

The Ugly Truth

" - Columbia - Dir.

Robert Luketic




Synopsis

:
Could "

The Ugly Truth,

" starring

Katherine Heigl

as a loveless anal TV producer who falls for a
misogynistic
asshole star

Gerard Butler,

possibly be

worse

than "

27 Dresses

"? When there's a will, there's a way
.

What You Need To Know

: Apparently, the ugly truth, ladies, is that you love and are super attracted to big fucking jerks who treat you like garbage! You've gotta love how Hollywood keeps repeating this message to women over and over again. You kind of like the nice guy who treats you right, but oh that guy who keeps fucking me over, hmmm,

he's kinda hot!

Tina Fey

has got to get off of television and start salvaging things for the female audience.


Release Date

: April 3, 2009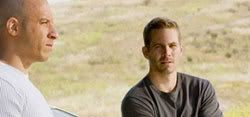 "

Fast And Furious

" – Universal Pictures – Dir. Justin Lin


Synopsis

: Superagent Brian O'Conner reteams with streetwise ex-con Dominic Torretto to break up a heroin ring and seek revenge for the death of a friend.


What You Need To Know

: Continuity nuts be aware- this film takes place BEFORE "T

he Fast And The Furious: Tokyo Drift,

" which is why you'll see Lin mainstay

Sung Kang

return as Han, the character originating from Lin's indie debut "

Better Luck Tomorrow

" who met his end in the previous "

F&F

" movie. Otherwise, this looks aggressively like more of the same- The Playlist is not comprised of anyone who's ever gotten a boner from a car, but if you have, this is your big spring event.


Release Date

: April 3rd, 2009
"

Dragonball Evolution

" - Twentieth Century Fox - Dir. James Wong
Synopsis

: A spiky haired hero named Goku must fight the evil green skinned King Piccolo and collect seven magic orbs that will grant the finder unlimited power.
What You Need To Know

: Within the last week the film changed its title from "Dragonball" to the current title. Why is this? Could it be a matter of rights or just another ploy to get some more ignorant hill folk into the seats that have no fucking clue what a dragonball is? " '

Dragonball Evolution.' That sounds kinda cool. I bet I gits to see sum shit git blowd up

!"

Justin Chatwin

("

War of the Worlds

") stars as Goku and

James Marsters

('Buffy' and "Angel") plays the make-up heavy Piccolo.

Yun-Fat Chow

,

Emmy Rossum

and

Ernie Hudson

also star alongside others.
Release Date

: April 8th



MAY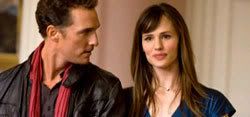 "

The Ghost of Girlfriends Pas

t

" - New Line/WB - Dir. Mark S. Waters


Synopsis

: A freewheeling douchebag Lothario who's haunted by the spirits of girlfriends at his brother's wedding, is awakened by feelings for his
long-lost first
love.


What You Need To Know

: Every time celluloid is wasted on a romantic comedy with

Matthew McConaughey

, a crippled Korean's baby born with its heart on the outside dies.

Jennifer Garner

co-stars and the one possible shred of redemption lies in the fact it was directed by the guy who helmed the vastly enjoyable "

Mean Girls

," but the razor-sharp

Tina Fey

won't be around to hold his hand this time. Ladies, if you love an asshole enough he can change, seriously.


Release Date

: May 1, 2009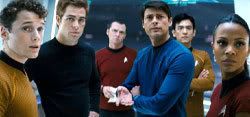 "

Star Trek

" - Paramount - Dir.

JJ Abrams




Synopsis

: An aging

Spock

is sent back through time to a reality altered by a Romulan prince meant to change the destiny of a young

James Kirk

and a burgeoning ship of heroes known as the U.S.S. Enterprise.


What You Need To Know

: As you can gather from the synopsis, the early notions of this being a remake or a reboot are fairly off, since this film is going to take a fairly loose view of the history of Star Trek as gathered by ten films, five television series, and any assortment of licensed novels. So they're trying to appease long-time fans who heartily rejected the last couple of "Star Trek" movies and shows while also appealing to a whole new audience who, for forty years, have considered "Star Trek" dorkier and inferior to "

Star Wars

" (it so isn't, for the record). And appeal they must - with a budget reportedly close to $160 million, this will have to be the biggest and most successful "Trek" related endeavor yet to even break even. Unfortunately, they've entrusted the wrong people - as fertile as Abrams' mind has been in the world of television, his only other directorial effort was the pedestrian "

Mission: Impossible 3

" and his writing buddies

Alex Kurtzman

and

Roberto Orci

were responsible for "

Eagle Eye

," "

The Island

" and "

Transformers.

" At least there'll be another crackling score from

Michael Giacchino

.


Release Date

: May 8th


"

Angels & Demons

" - Columbia Pictures - Dir.

Ron Howard




Synopsis

: The coif is gone, but Tom Hanks as the Harvard symbologist is back to solve a murder and prevent a terrorist act against the Vatican!
What You Need To Know:

Essentially the film

prequel

to "

The Da Vinci Code

," ('Angels'

was published first though), about the only reason we'd see this is because it includes the very attractive Israeli femme

Ayelet Zurer

(she played

Eric Bana

's wife in "

Munich

"), but that's why cable TV was invented.


Release Date

: May 15th
"
Night at the Museum 2: Battle of the Smithsonian
" - 1492 Pictures/20th Century Fox - Dir. Shawn Levy
Synopsis: Basically the same shit as the first movie, but this time set in the Smithsonian.
What You Need To Know: This time around, in addition to

Ben Stiller

as the baffled museum guard and role reprisals from

Ricky Gervais

(who is really pissing his career away),

Steve Coogan

,

Owen Wilson,

&

Robin Williams,

we've got new characters from

Bill Hader, Christopher Guest, Amy Adams and Hank Azaria

. The bummer for this movie is that comedies don't usually get funnier if you add more comedians. They get tedious. We anticipate a lot of scenery chewing and a DVD release with many, many deleted scenes.
Release Date: May 22th
"

Drag Me To Hell

" - Universal Pictures - Dir.

Sam Raimi




Synopsis

: A loan officer tries to evict a witch from her home, only to be the recipient of a nasty curse.


What You Need To Know

: This will be Raimi's first non-

Spider-Man

directorial effort since 2000's "

The Gift

", but it should be clear to anyone that Raimi is strictly in it for the cash. When the director of "

The Evil Dead

" formed Ghost House Pictures, you had to imagine they'd release stuff better than cynical cash-grabs like "

The Grudge

", "

30 Days Of Night

" and "

Boogeyman

", and his direction for the third "

Spider-Man

" picture, featuring a villain in

Venom

that he claims he STILL doesn't understand (neither do we, dude), showcased a guy who doesn't really care anymore.


Release Date

: May 29th
JUNE
"

Land Of The Lost

" - Universal Pictures - Dir.

Brad Siberling




Synopsis

: Three friends accidentally stumble upon a land, one that hath been lost.


What You Need To Know

:

Will Ferrell

and

Danny McBride

are pretty hilarious, "

Pushing Daisies

" star

Anna Friel

is adorable, and "SNL"'s

Jorma Taccone

is a funny up-and-comer, so teaming them in a movie should be pretty funny, right? And yet Universal has thrown $100 million into a straight-faced adaptation of a cheap-looking children's show NO ONE took seriously featuring that cast, hiring tone-deaf

Barry Sonnenfeld

-wannabe

Brad Siberling

("

A Series Of Unfortunate Events

") to direct. Oh, yeah, this makes sense to about nobody.


Release Date

: June 5th


"

Nowhereland

" or "

Imagine That

" - Paramount - Karey Kirkpatrick


Synopsis

:
A powerful financial executive with a lack of confidence and spiraling career finds the answers to his inexplicable setback in an imaginary world dreamed up by his young daughter.
What You Need To Know

:

Sounds like

Eddie Murphy

with a

Michel Gondry

-ish bent, but of course Murphy's never heard of that Elvin faggot, right? He's been phoning it in for years and loves paychecks. Retire already


Release Date

: June 12. 2009
"
My Sister's Keeper
" - New Line/WB - Dir.
Nick Cassavetes



Synopsis

: A 13-year-old brings a lawsuit against her parents alleging that they onlyconceived her in order become a bone marrow donor for her sick older sister.


What You Need To Know

: Family fun for everyone! Gotta love that synopsis. This flick is from the same director/writer team responsible for the tearjerker "

The Notebook

," but there's no great actors like

Ryan Gosling

and

Rachel McAdams

to make it remotely tolerable. Instead you've got

Cameron Diaz

and

Abigail Breslin

, good luck!


Release Date

: June 26, 2009


"

Transformers 2: Revenge of the Fallen

" - Paramount - Dir. Michael Bay


Synopsis

:

Shia

LaBeouf

's character goes off to college, the Decepticons are after him, but are also teaming up with the Autobots. Somehow they end up in Egypt and hieroglyphs are apparently linked to the Transformers. (Of course...)


What you need to know

: Besides the messy plot points? The Pentagon got involved, allowing

Michael Bay

to play with real tanks and jets much like you used to play with your Transformers. 'Revenge of the Fallen,' with its genius title, looks like it's going all out to try and be the most mind-numbing sequel ever. That's what you get for attending the first one in droves, America!


Release Date

: June 26, 2009
JULY
"

Ice Age 3: Dawn of the Dinosaurs

" - 20th Century Fox - Dir.

Carlos Saldanha




Synopsis

: Something involving poorly animated talking animals and dinosaurs. Oh, but it's in 3D this time!


What You Need To Know

: The plot actually involves Diego the sabertooth tiger running off, the rest of the bunch looking for him and running into dinosaurs along the way. You're closest blood relative under the age of seven will want to drag you to it, just like they did twice before. Pack your earplugs because this is one of those films that just begs children to talk through it.

Ray Romano, John Leguizamo, Denis Leary and Queen Latifah

won't care either way because their checks will still come through.


Release Date

: July 1, 2009
"

Harry Potter and the Half Blood Prince

" - Warner Bros. - Dir.

David Yates




Synopsis

: Hogwarts meets adolescence as the crew battles the teenage blues while continuing the struggle against Voldemort.


What You Need To Know

: Harry Potter fans the world over went absolutely berserk when the movie's release date was pushed back to 2009. Their need to get a Potter fix might be so great that'd we recommend avoiding this one opening night, if at all possible. Yates directed the last one, so you should probably already know if you are going to see this one or not.


Release Date

: July 17, 2009

"

The Taking Of Pellham 1 2 3

" - Universal Pictures - Dir.

Tony Scott




Synopsis

: Much like it happened in 1974, armed men hijack a New York subway train in demand of a hefty ransom. As the authorities try to negotiate with the hostage takers, they wonder how the hijackers plan to get away.
What You Need To Know:
The

Joseph Sargent

-directed crime classic 'Pellham 123' should probably never have been remade in the first place, but to let

Tony Scott

tackle it? His "cinema" in recent years is garish: green filters (see image), jumbled, flashing aesthetics, unnecessary subtitles underscoring words we can understand and dyslexic editing that's only two steps removed from the chaos that was "

Natural Born Killers

."

John Travolta

takes the crafty criminal role played by the late, great

Robert Shaw

and

Denzel Washington

inhibits the part of

Walter Matthau

's slow, but keen Lt. The rest of the cast including

James Gandolfini, Luis Guzman, John Turturro

and

Gbenga Akinnagbe

(

Chris Partlow

from "

The Wire

") is superb, but Scott hasn't made a decent film since

"Enemy of the State

" in 1998.
Release Date

: July 24, 2009
AUGUST
"

GI Joe: Rise of Cobra

" - Paramount - Dir. Stephen Sommers


Synopsis

: An elite military unit, each member with kung-fu grip, plans to overthrow an evil arms dealer.


What You Need To Know

: With the writer's strike looming last year, and studios looking at a long time to manage without actual product, they greenlit a lot of unadvisable projects. This was one of them. Sommers, the virtuoso behind "

Van Helsing

," has been given the key to this "franchise" and the studio has planned ahead by locking in good-looking

Channing Tatum

as

Duke

and

Dennis Quaid

as his mentor

General Hawk

- We suppose there's no better casting if you're dealing with characters based on action figures. Early plot and photo leaks have generated negative responses from the nerd herd, but you don't need to be lame to realize that a "G.I. Joe" movie is a bad idea.


Release Date

: August 7th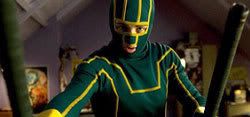 "

Kick-Ass

" - No Distributor Yet - Dir.

Matthew Vaughn




Synopsis

: A high school comic book fan decides to become a superhero, with disastrous results.


What You Need To Know

: Speaking from personal experience, we picked up the first issue of the source (from "

Wanted

" creator

Mark Millar

) and found it to be the worst comic book we've ever read in our entire comic book reading life. Ugly, violent and unpleasant, with a certain level of contempt for the audience, it's main purpose seemed to be thumbing a nose at the concept of the superhero for no purpose other than vile, lowbrow jokes and grotesque, kid-centric violence. This is being made independently, supposedly to preserve the violence and tone of the misanthropic source material, but also probably because no studio will give

Matthew Vaughn

money after his "

Stardust

" tanked and he bailed on both "

X-Men: The Last Stand

" and "

Thor.

" Oh, and if you needed more reason-

Nicolas Cage

is in this.


Release Date

: Late summer seems likely, when this can quietly be marketed to kids.

"

Halloween 2

" - The Weinstein Company - Dir.

Rob Zombie




Synopsis

: See "Friday the 13th".


What You Need To Know

: First the

Weinsteins

and

Rob Zombie

agreed that his poorly-received "

Halloween

" remake would not be the start of a franchise. Then the Weinsteins realized the needed money, so they asked around, flirted with some international directors, then considered going straight-to-DVD with "

H2.

" Finally, someone dropped a line to

Rob Zombie

, who realized it would be hard to get work since his last movie was an unwatchable remake of "Halloween" and another unholy union was reborn. Somehow, the Weinsteins have set an immediate start to this with an August release date being eyed; so with everything coming together so quickly, it's hard to surmise what this will be like. Something tells me it might involve

Michael Myers

going around killin' fools for the eighth goddamned time.


Release Date

: August 28th
SEPTEMBER
"

Fame

" – MGM – Dir. Kevin Tancharoen


Synopsis

: Musical about the students at the New York School of Performing Arts that want to live forever. Alternatively, some of them want to learn how to fly.


What You Need To Know

: You know it already, don't you? This is one of those cases where MGM is remaking a movie that has been loosely remade under different titles eight hundred times already. They've got a relatively young cast, of course, but it's telling in this tweener Disney day and age that they

couldn't

spring for a single

Jonas brother

, or at least a

Raven Simone

. The focus will be placed on the TV-centric grown-ups instead, including

Kelsey Grammer, Bebe Neuwirth, Megan Mullally

and of course Principal

Debbie Allen

. Your mom is going to love this.


Release Date

: September 25th



OCTOBER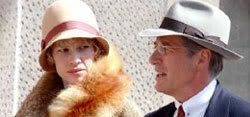 "

Amelia

" – Fox Searchlight – Dir.

Mira Nair




Synopsis

:

Amelia Earheart

becomes the world's most famous aviatrix before her fateful trip across the Pacific Ocean.


What You Need To Know

: There's something to be said about a biopic that comes together apropos of nothing. We mean, what is it about 2009, or the zeitgeist, that demands a movie about Amelia Earheart?

Hilary Swank

's resume is filled with this sort of quasi-awards filler, and among

Ewan McGregor, Richard Gere

and

Virginia Madsen

, there's plenty of paycheck gigs.

Mira Nair

is another who has made a number of serious, adult-minded films that have been fairly dull and unremarkable, and none of the principals have hit a home run in awhile. Hard to say they're due.


Release Date

: October 23rd



NOVEMBER
"

The Wolf Man

" - Universal - Dir. Joe Johnston

Synopsis
: An American journeys to England, home of his ancestors, to reunite with his father, but unfortunately gets bitten by the werewolf bug.

What You Need To Know
: Stars
Benicio del Toro
, who is rapidly running out of crazy, murderous characters to play. It also stars
Anthony Hopkins
, who is about a decade removed from his last box office hit.
Mark Romanek
was originally set to direct, but left due to creative differences, and the film's release date has been pushed back about four different times, neither of which would seem to bode well for the movie.

Release Date
: November 6, 2009
"

The Three Stooges

" – MGM – Dir.

The Farrelly Brothers




Synopsis

: Larry, Moe and Curly get into all sorts of misadventures in the modern day.


What You Need To Know

: The Farrelly's almost-mythical script for a new Three Stooges movie has circulated Hollywood for years, so consider it a surprise when the trades reported the film's release date of Thanksgiving weekend '09. No cast has been set for the Farrelly's follow-up to "

The Heartbreak Kid

" and "

Fever Pitch

," but over the years, the Farrellys have overexcitedly talked up the likes of

Russell Crowe and Benicio Del Toro

, so we can be expecting

Gerard Butler

and

John Leguizamo

to be added any day now.


Release Date

: November 20th

"

New Moon

" - Summit Entertainment - Dir.

Chris Weitz




Synopsis

: In this "Twilight" sequel, Edward and Bella realize they cannot be together, so Edward leaves, only to wrongly learn that Bella has killed herself, convincing him he too must die.


What You Need To Know

: Striking while the iron is hot,

Summit Entertainment

shot headfirst into this sequel, firing original director

Catherine Hardwicke

, probably because she came into work every day wondering, "How is it I'm wasting my time with this shit?" They've discussed firing actor

Taylor Lautner

as well (though he did eventually keep his job), considering that his character must be sufficiently bulked up for this installment, prompting Lautner to make queries into a number of special effects houses to see if they could artificially make him sufficiently huger. The whole thing is really hilariously lame, much like the storyline, which involves vampire Edward trying to kill himself by flying to Europe, where a secret society holds the key to ending the life of someone who DIES WHEN ENCOUNTERING SUNLIGHT.


Release Date

: November 20th
TBD/TBA
"

Grey Gardens

" - HBO Films -

Michael Sucsy




Synopsis

: Shut-in débutantes (aunt and first cousin of

Jackie Kennedy

) withdraw from New York high society and escape to Long Island "Grey Gardens" summer home where there eccentricities grow to weird, reclusive proportions.


What You Need To Know

: Based on one of the greatest cinema verite documentaries ever (the

Maysle brothers

' "

Gray Gardens

" and "

Beals Of Grey Gardens

"),

Drew Barrymore

stars as the younger Edith Bouvier Beale and

Jessica Lange

plays the elder controlling mother, "Big Edie." The problem is this thing shot in fall of 2007 and appears to be going nowhere.


Release Date

: Allegedly in the Spring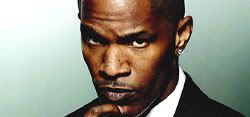 "

Law Abiding Citizen

" – No Studio? - Dir.

F. Gary Gray




Synopsis

: A modern-day vigilante pursues the district attorney who let his family's killers off with a plea bargain.


What You Need To Know

:

Jamie Foxx

plays the wronged man, while

Gerard Butler

is the embattled D.A., but it's interesting to note that they were involved in this project in a distinctly different manner. The "vigilante" was initially supposed to be a criminal mastermind, as per action dude

Kurt Wimme

r's script, controlling the city's underworld from the confines of his cell and making life hell for the crusading D.A.

Frank Darabont

was set to direct this version, but he departed due to creative differences, but those would have to be massive arguments for the producers to go from the director of "

The Shawshank Redemption

" to the guy behind the startlingly awful "

Be Cool.

"


Release Date

: Shooting starts this January, so a late-year release seems likely.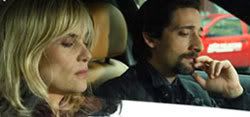 "

Giallo

" – Still seeking distributor – Dir.

Dario Argento




Synopsis

: An intrepid detective searches Italy for a serial killer who has kidnapped a beautiful model.


What You Need To Know

: The great Dario Argento hasn't made anything really worth remembering in the last decade or two, and it's sad to see the once-master of atmosphere and art design dread reduced to merely throwing coats of blood at the screen to overcompensate, as he did with last year's "

Mother Of Tears

." He's got a budget for this one, and a star in

Adrien Brody

, but the trailer reflected a whole lotta "been there, done that" atmosphere, with Argento seemingly tossing up his hands and saying, "Fuck it, we're making '

Stab: The Movie

.'"

Vincent Gallo

was once set to star, but he fucking loathes his ex (and Dario's daughter)

Asia Argento

and "retired" to get out of his obligations.


Release Date

: TBD 2009

"

When In Rome

" – Touchstone Pictures – Dir. Mark Steven Johnson


Synopsis

: When a woman accidentally steals rare coins on a trip to Rome, a gaggle of inept thieves follow her to New York City, each one using different methods to steal them back.


What You Need To Know

: Mark Steven Johnson's first directing gig was adapting "

A Prayer For Owen Meany

," which

John Irvin

hated so much he requested the name change to "

Simon Birch.

" Then, he adapted forty years of continuity with "

Daredevil,

" resulting in a franchise stopped dead in its track before a sequel could be made. He recently did the same with

Nicolas Cage

's "

Ghost Rider

." Hmm, maybe he's not really fit for this filmmaking thing, huh? Here, he works with

Kristen Bell

as the lead, with ringers like

Will Arnett, Danny Devito

and

Dax Shephard

in pursuit, and

Josh Duhamel

as the perfunctory, charisma-less love interest.


Release Date

: Rumored fall '09

"

Let The Right One In

" - Overture Films - Dir.

Matt Reeves




Synopsis

: A lonely, bullied twelve year old befriends and falls for a young female vampire.

In America! USA! USA!




What You Need To Know

: One of the best films of 2008, Sweden's "

Let The Right One In

" tapped into a haunted area of childhood pain in its story of a childhood romance that, in a way, isn't. Naturally, the remake is set to go in front of cameras immediately with Reeves ("

Cloverfield

") shooting for a release date of next fall. Original director

Tomas Alfredson

, himself having adapted a novel for the film, is notably unhappy about the remake (can someone please print "Why Can't You Read The Subtitles?" on a t-shirt?), and his reasons ring true - he argues that the remake is, in a way, burying the original because its so recent, and his complaint touches on an ugly xenophobia that studios are furthering, where they feed into an audiences' refusal to read subtitles, maybe experience a different culture for once, by remaking foreign films before or barely after they reach stateside. If the rumors that Reeves intends to age the children to teenagers and set the location in on-the-nose Littleton, Colorado, then this remake is an even worse idea.


Release Date

: Considering the snowy locale, late '09 seems possible.

Least Anticipated Honorable Mention
Almost everything that comes out in January and February. Ooooh, your little brother with shitty taste is gonna be thrilled with both the long-delayed "

The Boondock Saints 2

" and the inevitable "

Saw VI

" hitting theaters this year. And he also probably wants to see "

The Pink Panther 2

," the little asshole.

Robert Zemeckis

tries out his creepy-as-all-hell motion capture technology with "

A Christmas Carol

," which brings us the frightening prospect of

Jim Carrey

playing multiple roles; "

Brave New World: Ravaged Planet

," looks like trash, but it probably won't hit until 2010 it seems;
"

Powder Blue

," will ape the

"

Crash

" idea of disparate Angelenos and their problems that lead to random encounters, but

Jessica Biel

will flaunt her ass so some people will show up;

Nicolas Cage

is stuck in a "

Twilight Zone

"-ish time capsule that reveals an ugly future in

Alex Proyas

, "

Knowing

";

Robert Pattinson

sports a hilarious-looking moustache to try and pull off a young

Salvador Dali

in "

Little Ashes.

"

John Travolta

and

Robin Williams are

"

Old Dogs

" (November) unexpectedly charged with the care of 6-year-old twins while on the verge of the biggest business deal of their lives; cringe-worthy unfunny laughs surely ensue

; Robert De Niro

continues to piss away goodwill in the road trip weepie "

Everybody's Fine

," as he reconnects with offspring

Drew Barrymore

,

Sam Rockwell

and

Kate Beckinsale

.

Sandra Bullock

ignores her own

Thundercat

plastic surgery to star in the romantic comedy "

The Proposal

" with

Ryan Reynolds

;
"

Race to Witch Mountain

" with

Dwayne Johnson

sounds like it could kill off some braincells; Thespian

Zac Efron

rips off

Tom Hanks

' "

Big

" as a man who gets to re-live his youth in "

17 Again

,"
the nutballs behind "

Crank

" have a double whammy coming this year: in "

Crank 2: High Voltage,

"

Jason Statham

's heart has been replaced with a motor that constantly needs juice;
Roland Emmerich

's "
2012

" is more big-budgeted apocalyptic nonsense sure to interest geeks;
The illegal aliens ensemble piece drama, "

Crossing Over

" with

Harrison Ford

looks like it's been fucked over by

the Weinstein

's so bad

Sean Penn

's already asked that his small part be removed from the film - that doesn't bode well and the trailer looks pretty cliched as it is;
Dreamworks tries in vain once again to compete with

Pixar

with the CG-toon "

Monsters Vs. Aliens

," which has been showcasing trailers leaning heavily on the same pop culture-heavy garbage we've been seeing for years. "

Obsessed

" stars

Idris Elba, Beyonce Knowles

and

Ali Larter

in a triangle of love and stalkerdom, what was

Halle Berry

busy? Finally, none of the original participants in "

Donnie Darko

," save for young

Davleigh Chase

, are involved in the follow-up "

S Darko

," so, y'know, choose wisely. Plus whatever

Brendan Frasier

film opens in 2009
("

Inkheart

")
is sure to be abortive-worthy.
Contributors
: Astrud Sands, Mickey Pagels, Jared Weiss, Christopher R. Adams,
Rodrigo Perez and
Gabe Toro.