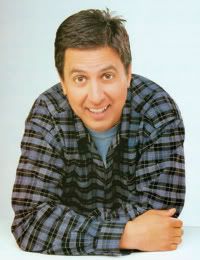 Unfunny Man For 'Funny People'
Very bland, unfunny television comedian, Ray Romano, apparently has a cameo in Judd Apatow's latest film, "Funny People." While out promoting his movie, "Paul Blart: Mall Cop," Sandler groupie Kevin James let it slip that Romano may be making an appearance.

"I think Ray Romano's in it," James told Cinema Blend while complaining that he wouldn't be making the cut, "I'm not in the movie, only because I guess I've been hanging out with Adam too much." Geez, that's a crying shame.