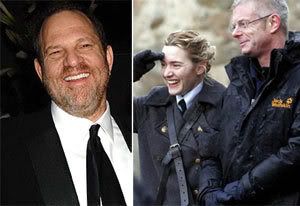 AKA Why the Weinstein's Are Still The Craftiest Bunch In The Biz

"The Reader" earning itself an Oscar nomination for Best Picture yesterday had many people stunned and shocked, the most apparent of those being 'Dark Knight' fans who growled like Christian Bale and howled like a lunatic Joker wolf in despair. We would be lying if we said we were expecting Stephen Daldry's film to take a Best Picture nod too, but after a few moments of observation, it made sense.

Let's back up a bit. Everyone remembers the recent EW Oscar Recount feature that earned tons of press, where the entertainment magazine picked (at random? we think not) some particularly contentious Oscar year outcomes and asked a large group of Hollywood insiders and industry players to re-vote on the big categories. The ingenious idea (which the AMPAS must not have loved) was a hit and EW got a lot of press for it, not to mention a lot of traffic for their website.

All well and good, and it was a very amusing and entertaining article, but what most everyone failed to note was: whenever there were major, major changes in the recount, and a new film or actor was retroactively "awarded" with a belated EW-sanctioned Oscar, 4 out of 6 times the film or person who was award stripped of their award was a Weinstein picture (back then known as Miramax).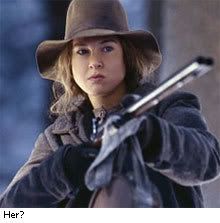 2003's Best Supporting Actress winner was Renee Zellweger for "Cold Mountain," but with retrospect, the EW award was given to Shohreh Agadashloo for "House of Sand and Fog." 1998's Best Picture winner was John Madden's "Shakespeare in Love," but when EW asked voters for their recall vote, "Saving Private Ryan" emerged victorious, similarly with Gwyneth Paltrow's 'Shakespeare' Best Actress win and EW's recount winner of Cate Blanchett for "Elizabeth." Again, in 1998, Roberto Benigni took the Best Actor award for "Life Is Beautiful," but the after-the-fact honor went to Edward Norton's frightening transformation in "American History X."

Those are four of the six major changes in EW's recount and they're all Miramax (Harvey Weinstein) films.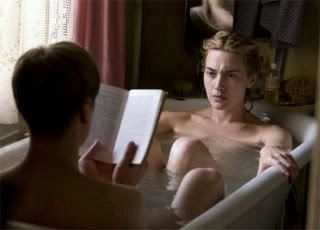 What does that tell you? That Harvey Weinstein is the heavy weight champion of Oscar politicking and wining and dining his way into awards, merits of the film be damned.

Harvey knows how to woo 'em. And his method is rather obvious: Go for the easy and fat Golden Globes crowd (a notoriously corrupt organization which all those films they coincidentally loved) and bank on lazy Oscar voters to at least follow suit with nominations. Then kick the campaign into overdrive, pound 'em and pound 'em into submission and then a win.

Could this be the year of the "The Reader"? Probably not, it doesn't seem like its in the cards and TWC doesn't have the clout, muscle or dimes they once had. But if they do somehow sneak in there, look for the film year to be coincidentally selected the next time EW has a massive Oscar recount to show some less influenced results.