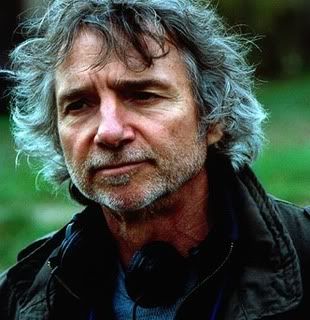 We don't know a SINGLE person who's seen "Lucky You," the last film from Curtis Hanson. Hanson's a journeyman-type who, in an alternate world, had a career not unlike Stephen Soderbergh's. His poker drama was shelved forever only to be counter-programmed against "Spider-Man 3" in a world where Eric Bana and Drew Barrymore were no longer realistically considered leading actors. Surely the film's not that bad, right? Robert Duvall plays Bana's father, and the movie's got a supporting turn from Robert Downey Jr. and an original song from Bob Dylan.

We would presume superproducer Jerry Bruckheimer saw that Hanson, who once directed "LA Confidential," was far from finished, as he's rescued him from obscurity for "Gemini Man." Originally pitched by "Lost" writer Darren Lemke and later re-written by a group that included Johnathan Hensleigh ("The Punisher"), the project's received a brand new facelift from writer David Benioff ("The 25th Hour," "Troy"). Considered a potential tentpole by Touchstone Pictures since its 1997 purchase, production is finally set to start on the project, which features an aging assassin who tries to retire and finds himself pursued by a younger, stealthier clone of himself. A Jerry Bruckheimer Production, you say?

Apparently the sticking point has always been the technology, which would graft a younger scan of the lead actor's face superimposed on a stuntman's body, but with the tech in "The Curious Case Of Benjamin Button" leaving such an impression, I imagine this tech is finally up to speed, so an older A-Lister (Bruce Willis?) is likely to be the target here. Though, frankly, we'd rather see a younger actor done up with stupid looking old man makeup to play both roles, because that "young-ifying" effect, even in "Benjamin Button," remains creepy.

Before becoming the "prestige" guy with "LA Confidential," Hanson was known for taking pulpy scripts in different genres and making movies that were far, far, far better than they should've been. We maintain that in anyone else's hands, "The Hand That Rocks The Cradle" is strict direct-to-video material with ANYONE else at the helm. So even though this is the sort of absurd, stupid concept a studio executive could think of on a lunch break, perhaps Hanson will bring a little class and intelligence to the proceedings.