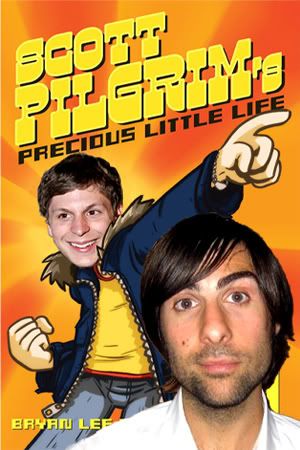 Has Jason Schwartzman joined Edgar Wright's adaptation of the graphic novel, "Scott Pilgrim Vs. The World"?

According to a throwaway line in a Variety article about Jonah Hill's "Adventurer's Handbook" (in which Schwartzman co-stars) the answer is quite clearly, yes. "Schwartzman next shoots the HBO series pilot "Bored to Death," and then stars in Universal's 'Scott Pilgrim Vs. the World.' '

Who's he playing? We asked one of our Toronto sources who knows a thing or two about the production and they say Schwartzman has been on Wright's mind from day one to play the ultimate 7th evil boyfriend, Gideon Gordon Graves (the film is being shot in Toronto in the spring).

In the Bryan Lee O'Malley-created comic book, Graves plays Mary Elizabeth Winstead's (Ramona's) ex-boyfriend from New York who seems to have made a permanent impression on Ramona she can't shake. He is also the head of the League of Ramona's Evil Ex-Boyfriends organization.

So does Schwartzman have that part? We're sure he does. We wrote a long post on the back story of 'Scott Pilgrim' yesterday if you want more. Update 11:41 pm EST: Variety pulled the mention of 'Scott Pilgrim' from their story. Does this mean they jumped the gun? Or is the information incorrect? The plot thickens. Thanks to Russ from Chud.com for the head's up.