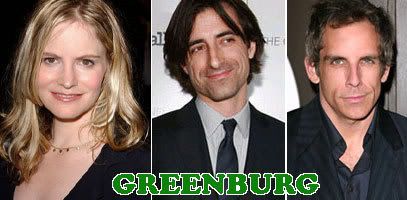 We've been wondering: What happened to Noah Baumbach's "Greenberg"?

First off, in December, Mark Ruffalo dropped out of the picture after his brother died and the role with recast with Ben Stiller (sigh...). Ruffalo leaving the project also meant that Amy Adams bailed as well and our hopes for another excellent Baumbach comedy with a stellar cast evaporated.

Well, according to Production Weekly's Twitter feed. The director's wife Jennifer Jason Leigh has stepped into the role, of what we can assume was Adams' part and that the film will begin principle photography in late March. Wow, that's quick. We figured the two leads dropping out would push this project back for months, but there was probably only a quick funds window to shoot and recasting immediately was probably more ideal than waiting for months and money potentially drying up.

Details have been kept under wraps, but we all know it's a "relationship comedy," and we're seemingly the only publication that knows and has reported that the Baumbach script was co-written with Leigh.