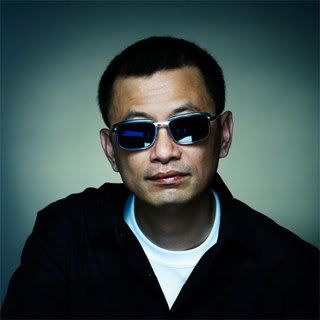 Notably slow-working genius Wong Kar-Wai is returning to Chinese language cinema with his next effort. He'll be reteaming with frequent collaborators Tony Leung Chiu-wai as his lead actor for "The Grand Master," a biopic of Ip Man, the first Chinese man to teach the martial art of Wing Chun openly, training many major level students, including Bruce Lee. Shooting starts this summer, although they are still trying to clear up whether Bridgette Lin, Gong Li or both will co-star, with Lin as Ip Man's wife and Li as a fellow martial arts instructor. It's likely Wong Kar-Wai, lover of women, will include both lovely actresses.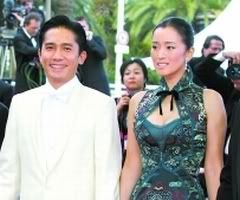 The film comes from Wong Kar-Wai's Jet Tone Productions, who Screendaily.com reports will be a busy outfit this year. In addition to "The Grand Master," Taiwanese director Cheng Hsiao-tse has been tabbed to direct "Protein Girl," an urban comedy drama that represents one of the first of Jet Tone's efforts to promote new Chinese talent. An earlier Jet Tone effort in this Taiwanese promotion was Cheng's "Miao Miao," which is currently screening at the Berlin Film Festival. Chang Rong-ji's "The End Of The Tunnel" is another upcoming effort from the studio, and it has been selected for the Hong Kong Asia Film Financing Forum.

But anyway, "The Grand Master." From critical consensus, "My Blueberry Nights," Wong Kar-Wai's much anticipated English language debut, fell flat on its face. Though this was more to do with modern criticism's snooty, ugly, cynical perspective on modern day English-language romances, it was a notable misstep in the career of a filmmaker who many consider one of the titans of modern cinematic storytelling. But is he throwing in the towel and joining his peers in becoming involved with the chopsocky industry? We here at the Playlist bemoan the xenophobia that keeps most, if not all, modern Asian films without martial arts from acceptance in America, and were hoping Wong Kar-Wai would resist the urge to try to shoot for mainstream audiences.

Then again, this isn't a fresh idea. Wong Kar-Wai has been trying to make "The Grand Master" since he announced the project on the set of "2046." Donnie Yen's 2008 "Ip Man," based on the same subject, was only released after a lengthy dispute with the "Chungking Express" director, though reportedly Wong Kar-Wai's five year rights on the film dissipated, allowing for Yen's project to go through Mandarin Films. We suppose Jet Tone has reacquired the rights, though it's not known whether that's the case exactly, but it stands to reason. Seems like a difficult project to get off the ground, and if it happens this summer, consider it a nail-in-the-coffin for Wong Kar-Wai's long mooted "Lady From Shanghai" with Nicole Kidman and Takeshi Kitano.