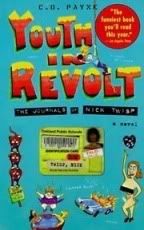 We came across a remarkably over-excited post last week from Cinematical about the release date for "Youth In Revolt" moving so we did a little digging, called a Weinstein publicist and got confirmation that yes the movie is being pushed back from its February 2009 release date. However, there is currently no new date attached.

Now, lest the fanboys freak and quite to the contrary of what Cinematical speculates, the release date is moving because film production is still on-going. A random Internet search turned up a Louisiana production blog reporting reshoots on the movie happening in Shreveport this January and February. When we quizzed the Weinstein flack about music in the film we were told there's nothing to report just yet as it hasn't entered post-production.

It's the simple case of an IMDB update, kids, and we've been assured both Weinstein and Michael Cera, who was attached to the project from the beginning, are still huge supporters of the movie and can't wait to get it out there.