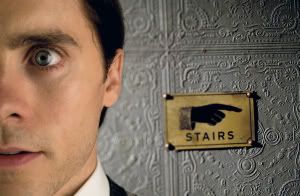 We've done some exhaustively compressive (if we do say so ourselves) Most Anticipated 2009 film features, but lots of other movies still interest us, What You Need To Know, will be a semi-regular feature with down and dirty info on upcoming 2009 films we're potentially looking forward to.

"Mister Nobody" – TBA - Dir. Jaco van Dormael
Synopsis: A man wakes up in the future as a 120 year old man, and the last mortal on earth.

What You Need To Know: Billed as the triumphant return of van Dormael ("Toto the Hero"), the film promises to be a sci-fi/magic realism extravaganza and initial pictures released suggest the visuals will be all kinds of gorgeous. The picture stars Jared Leto as the titular Nemo Nobody, a normal thirtysomething with a wife (Sarah Polley) and kids who somehow finds himself in 2092 as an old man, and the only human on the planet incapable of dying. From there, it seems that the film explores the butterfly effect through the eyes of Nobody.

He questions if his previous life was the correct one as he sees snippets of what life could have been with a series of other wives (Diane Kruger and Linh Dan Pham). The film, the most expensive Belgian production to date, is on pace for a full year in post-production It spans centuries and planets, an ambitious study of the impact choice has on life.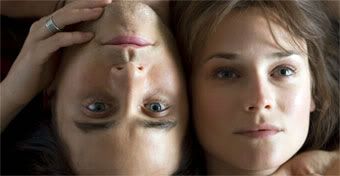 Here's the full synopsis from QuietEarth:

Nemo Nobody leads an ordinary existence at his wife's side, Elise, and their 3 children until the day when reality skids and he wakes up as an old man in the year 2092. At 120, Mr. Nobody is both the oldest man in the world and the last mortal of a new mankind where nobody dies anymore. But that doesn't seem to interest or bother him very much. The only questions that preoccupy him in the present is whether he lived the right life for himself, loved the woman whom he was supposed to love, and had the children whom he was meant to have... now his purpose is to find the right answer.
Release Date: TBA 2009 ? And there's been talk it could screen at Cannes. Based on the photos on the film's website, it almost looks like a kid's film. At the very least there's probably some magical child-like quality to the picture, and we suspect this one won't have a R-Rating and may appeal more to the thinking man's version of sci-fi rather than the geekosphere's idealized, usually dark vision of the genre.