Great news for everyone who just loves rom-coms about insanely beautiful, Upper-East Side New Yorkers who just can't seem to work it their martial issues because Brad Pitt And Natalie Portman have been pegged to star in a film based on the recently published Leanne Shapton rich people porno/book "Important Artifacts and Personal Property From the Collection of Lenore Doolan and Harold Morris, Including Books, Street Fashion and Jewelry."

Tuesday evening Paramount won an auction for the option rights, and Pitt's Plan B will be producing with Portman's Handsomecharlie Films banner.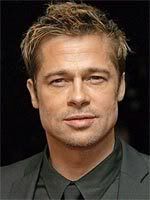 The incredibly vapid-sounding book consist of 325 entries of photographs in the form of an estate auction catalog. They depict items that reveal the important moments of a failed relationship between the fictitious Urban Haute Bourgeoisie couple Hal Morris, a middle-aged photographer and his much younger wife, Lenore Doolan, a New York Times food columnist.

We suppose it could be interesting to see how they pull this off/ turn it into a watchable movie. Either way, it sounds thrilling, right? Jesus.