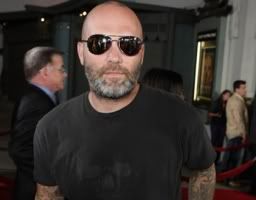 According to a THR article, Limp Bizkit frontman Fred Durst has revealed that his next directorial project will be a script by Andrew Kevin Walker titled "Psycho Killer."

The script by Walker, who seemingly will forever be known simply as 'the writer of "Se7en"', is described by Durst as a "very smart, compelling story about a serial killer on a mission for Satan." Durst further expressed his delight at helming the project: "I'm very excited about the project. It's not just a throwaway slasher film...It's really interesting and the way it's written - it's so unique."

Preproduction for "Psycho Killer" will begin around August while Durst's directorial debut "The Education Of Charlie Banks" will finally see a theatrical release on March 27, two years after it's award-winning premiere at the Tribeca Film Festival.