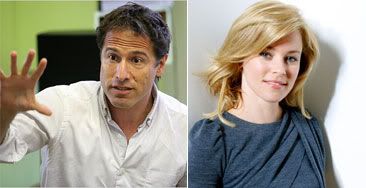 Your Daily Diversion: We're Pretty Sure David O.Russell's "The H-Man Cometh" Is Long Dead

We'll be honest, we barely remember this David O. Russell project called "The H-Man Cometh", or at least maybe it was announced, years ago and we can't remember. It's on his IMDB page listed as a 2010 project, but we haven't seen any updates in forever.

According to IMDB, it was about a sarcastic radio call-in show host (Vaughn) who takes on the qualities of his neurotic patrons.

However, what threw us off was this report from In Contention today that wrote, " Vince Vaughn starrer 'The H-Man Cometh' has entered pre-production." Elizabeth Banks was also supposed to star. Of course, it was just announced that O. Russell's next project is his adaptation of the novel, "The Silver Linings Playbook" for the Weinstein Company.

Back to 'Cometh,' However, Cinematical said this project was in pre-production back in 2006. So is InContention working off old Google info or have they dug up new info that none of us seem to know about? Seems like the former. In a fairly recent, late-January 2009 article with Suicide Girls, Elizabeth Banks talked about how depressed she was when the project fell apart.

"Yeah, there was a David O. Russell movie that I really wanted to make with Vince Vaughn that ended up falling apart. I mean, I don't get depressed, it's just the nature of the game. I do wish that there were more female-driven movies out there, ones that I felt were really about something, that I felt like were interesting and funny and not just "watered-down funny" or something that's funny to eight year-old girls -- something that's funny to women. And those are really hard to find, unfortunately. It's the nature of the business in that they want to make the movies that will get the most audience and if you're a woman then they want you to bring in the young girls and young girls need a PG rating. It's hard to make a really funny comedy with a PG rating."
"That's the one I wanted to do that's now not happening," she said. So does this mean in late 2008 the project was still on the table? Anyhow, that's your daily, "gee, I didn't know about that." We sure didn't until about five minutes ago. Thanks to InContention for inadvertently sparking us on to find out what was up with that project.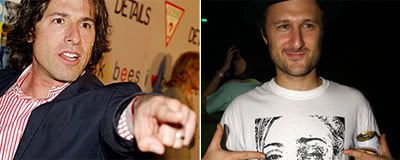 "

Nailed

"

anytime in 2009?
While, we're here, what happened to the
Matthew McConaughey

comedy called, "

Grackle

," that O. Russell was in talks to direct and more importantly. Will "

Nailed

," his financially-troubled political satire starring

Jessica Biel

and

Jake Gyllenhaal

ever come out? Last we had heard

Spike Jonze

's brother

Squeak E. Clean

(producer of the

Yeah Yeah Yeahs

'

Show Your Bones

and of the hip-hop mash-up project,

NASA

) has composed the score, but we were also told around that time that the film was "on hold." What does that mean exactly? Is someone going to physically edit it? Has that already been completed? Anyone? Bueller? We'd love to know.