Miranda July's script for "Satisfaction" (possibly still an Untitled project) takes precious to a whole new potentially unbearable level. Her characters are somehow so cutesy that they become rather unlikable, turning a kind of interesting script into one that's quite difficult to get through in one sitting, and so you know, we loved her debut film, "Me & You & Everyone We Know." Like all scripts, maybe (hopefully) it plays on the screen.

The Synopsis: Sophie and Jason live together in their happy, crazy and poetic world. One day when wandering in a Crafts Bazaar, they buy the portrait of a little girl made by her own father, Sophie falls in love with the latter, and their lives are turned upside down.

The Longer Gist: The film tells the story of Sophie (July, the only character cast so far) and Jason, a couple trapped in the arrested adultlescence of their early 30s who were each other's first loves. In typical, but exacerbated July-peculiarity/affectedness, Sophie is a more annoying version of Sally Hawkins' character in "Happy-Go-Lucky," only she's a dance instructor for children and she's odd and whimsical as all get out. She dreams of winning a spot in a touring dance troupe. Jason, on the other hand is rather lost in life. He fixes dents in automobiles, but upon growing tired of that, he gets quit-fired and volunteers for an environmental group geared toward saving our deciduous friends. The organization is (naturally) called Tomorrow's Trees, and the non-paying gig consists of going door to door asking people to buy saplings and improve the local environment and quality of life.


The Odd Couple: As a cutesy couple, they do cutesy couple things. They have a choreographed ballet for using the sink at the same time when they get ready for bed and their bizarre, only-couples-understand quirky revolves around putting her head under his old, musty yellow t-shirt for comfort and nuzzling on his belly (they have lots of conversations while she's shirt-buried. To mark major decisions, they put on a familiar IPod tune and line up on opposite walls and walk toward each other with eyes closed. And their conversations are frequently marked by her random Google Images searches for the topic at hand (e.g. when Jason decides to work for the tree group, Sophie searches for "famous trees in history"). They plan to adopt a cat, an old one they dub Paw Paw (remember him), and upon visiting the shelter, they wander into a local arts and crafts bazaar and Jason gets suckered into buying a painting by a little, semi-obnoxious girl, painted by her manly dad for charity (the vapid characterization of him to separate him from our protagonists is that he's "unhip" and wears, gasp!, a gold chain around his neck).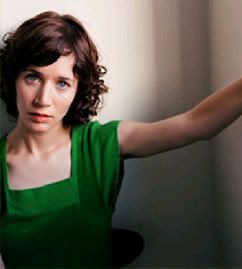 Gimme Friction: Sophie, jealous of Jason's newfound freedom from the four-walled confines of normal work, quits her 9-to-5 to devote herself to coming up with a routine that will guarantee her a slot in a fancy dance company. Unfortunately, she struggles to devise anything at all. As she putters about, in an effort to get around her dancer's block, she happens upon the phone number of the divorced father, Marshall, whose painting of his daughter, Gabriella, Jason was steamrolled into buying earlier. (Marshall and Sophie met-cute at the event, in a fashion reminiscent of "Dharma and Greg;" his disdain for her preciousness is amusingly self-aware).

[ed. note, it's difficult to describe this film in any depth without spoilers, the basic logline is already a pretty obvious "love triangle" but if you don't want to go any further, you can stop here]

An Affair To Remember?
Sophie, somewhat guiltily, has an extended phone conversation with Marshall. Soon after she goes to his place, ostensibly to look at the banners he makes for a living, and where she is wowed by the "adult" life being led (a bit eye-rolling) especially in comparison to her own cramped, underachieving hipster 30-something lifestyle. She visits again and ends up making love with Marshall, something she begins to do on a more frequent basis.

Door To Door Philosophy And Mumbly Existentialism
Meanwhile, Jason, clueless about the infidelity, is happily going about his business of going door-to-door. Initially a complete failure at the job, having countless doors slammed in his face, he is eventually inspired by a conversation with Sophie (and his Tree boss) where she (they) insists that the best way to improve his pitch is to forget the tree details and get people talking. So instead he begins to ask people deeper philosophical — and sometimes nonsensical — questions like, "Are you good at math?" and "Is everything going to be OK?" carefully noting down each response. For Jason, it is almost a life-altering experience, as he seems to find fulfilment in the work, which ironically, is totally meaningless.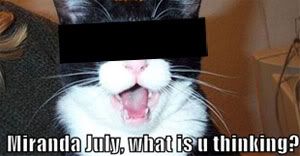 THE LOL CATZ CAN HAS WEIRDZ SCRIPT? Sophie finally confronts Jason and moves in with Marshall, perhaps because she's scared of not knowing how to become an adult and being with Marshall promises to be a ready-made adult one, complete with a house and a kid. Did we mention the cat Paw Paw, that the entire time is waiting to be picked up from the animal shelter and their are frequent, bizarre and preposterous interstitial in-btwn scenes where Paw Paw narrates in a LOL Cats like retarded-cat speak that usually just closes in on his paws? Umm, yeah, not kidding.

WTF? Here's Where Things Get Really Weird
Jason freezes time the moment Sophie tells him and begins a long conversation with the Moon as he walks around the city, which is standing still. Mostly about what is going on now that he has stopped time for everyone. In the real world, Sophie embarks on her relationship with Marshall, though she has trouble adapting to this new life as an adult, balancing responsibilities with fun. Also, Jason's t-shirt starts following her around. As with Marshall's lunar talks, the stalking t-shirt is a fantastical bent, somewhat discordant from the rest of the movie. But, at this make-or-break juncture of the film where some audiences could possibly walk-out, the script does seem to gel somewhat and nail a lost, genuinely sad and bittersweet tone among the madness. If she can make this work and make it feel heartfelt throughout — perhaps this what she is aiming for throughout — then maybe we've got something here. It's all just a little opaque on the page.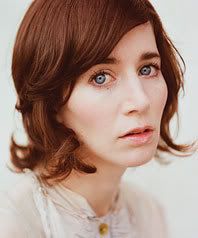 The final act of the movie has Sophie and Jason trying to figure out the lives they've created for each other. The reality in which each was living is no more, and they have some trouble adjusting to the foreignness of it all. The problem is that while the rest of the movie may have been building up to these moments, everything is resolved so quickly that the tension could almost feel cheap. Again, there's some truthful emotional moments and some that border on authentic and all-too-real heartbreak (which is what we're meant to assume the stopping of time suggests — a massive emotional shock to the system), but it's going to be tricky to pull off.

Musical Cues: Suzi Quatro's "Stumblin' In" is the couple's IPod routine. Neil Diamond's "I am the Lion" plays as Jason gets his non-tree-selling swerve on. Unnamed LCD Soundsystem ("electronic dance") songs are sometimes namechecked for her studio dance routines (we suggest re-hiring Michael Andrews, to make another excellent daydreamy score to make these weirdo clouds skate by; Ed Lachman is doing the cinematography, maybe he can help too).

Does It Work? The Good, The Bad: There's an interesting movie in here somewhere, perhaps with more toned-down, nuanced characters and again, perhaps it'll sing and all make sense in a darkened theater where atmosphere can create the suspension of disbelief. Paw Paw, the cat, is perhaps the most intriguing character, though and that perhaps doesn't bode all that well (that's kind of a joke). The rest of the characters just became too much to bear at times. It isn't so much a particular scene so much as a constant buildup of preciousness that obfuscates what the rest of the script has to offer. And don't get us wrong, a lot of people disliked "Me & You & Everyone We Know," but it balanced its twee tones quite artfully. Is "Satisfaction" (possibly untitled) the "Brown Bunny," to Vincent Gallo's "Buffalo '66", i.e. the not entirely successful, sometimes reviled, sequel to a winning debut? The jury is still out. FYI, we would never be so presumptuous to assume anything we said mattered, but if this review were to ever prevent July from making a film, we would cry.