What we wanted to say two days ago but resisted the temptation to do so even though others did so anyhow: The Tribeca Film Festival's initial announcement seemed weak. Hey, we love small indie films as much as the next indie film site, but you know, a few names never hurt, right? Tribeca has responded to what everyone was thinking and more films with a bit wider appeal to their slate. They've added: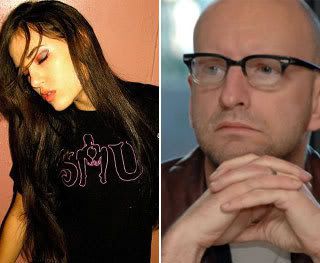 - As suspected, Steven Soderbergh digitally-shot porn high-class call girl film, "The Girlfriend Experience."
- Cheryl Hines' (Larry David's wife on "Curb Your Enthusiasm") directorial debut "Serious Moonlight" stars Timothy Hutton, Meg Ryan, Kristen Bell and is based on a script by dearly departed actress/filmmaker Adrienne Shelly who was murdered in 2006. Shelly cast Hines in her last movie, "Waitress" that came out in 2007.
- "Don McKay" stars Thomas Haden Church, Melissa Leo and Elisabeth Shue in a "coming home" drama. Leo's wasting no time putting her "Frozen River" nomination juice to good use.
- John Hurt will play gay icon Quentin Crisp in "An Englishman in New York." Umm, perfect casting.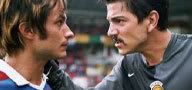 - Carlos Cuaron's Spanish-language comedy "Rudo Y Cursi," that stars Diego Luna and Gael Garcia Bernal as bumbling rival soccer playing friends. We posted some bizarre viral clips of the film yesterday.

- Geeks will probably love "Hysterical Psycho," written and helmed by Dan Fogler
- "The Wild and Wonderful Whites of West Virginia," is exec produced by Johnny Knoxville and Spike Jonze.

- Eric Bana's directorial debut, the auto-racing documentary "Love the Beast."
- The blaxploitation action-comedy "Black Dynamite"
- Japan's Oscar-winning foreign-language film "Departures."
- "Easy Virtue" a "comedy of manners" that stars Jessica Biel and Kristin Scott Thomas (never in a million years would we have pegged these two to work together).
- The music documentary "Soul Power" that centers on the little known Zaire 74' music festival surrounding the Ali/Foreman "Rumble In The Jungle" with James Brown, B.B. King, and Bill Withers.
- "Lost Son of Havana," a documentary about Cuban baseball pitcher Luis Tiant who spent a half-century in the U.S. as a Boston Red Sox/Yankees player in exile, exec produced by the Farrelly Brothers.


A few more interesting sounding films that SpoutBlog points out:
- "Blank City,"a doc that examines the DIY late '70s downtown New York art scene that features interviews with Amos Poe, Bette Gordon, Debbie Harry, Eric Mitchell, Jim Jarmusch, Lydia Lunch, Steve Buscemi, John Lurie, and Nick Zedd flow into clips from landmark No Wave films.
- "Making the Boys in the Band" directed by William Friedkin (The Boys in the Band) and Crayton Robey. A documentary in commemoration of the 40th anniversary of the Stonewall riots, and Friedkin's 1970 film "The Boys in the Band," a cultural watershed that still resonates today.
- "Variety," Bette Gordon's pioneering 1984) indie narrative about voyeurism from a female perspective which includes music by composer John Lurie and cinematography by Tom DeCillo.
"The House of the Devil," a simmering retro suspense thriller featuring Jocelin Donahue, Tom Noonan, Mary Woronov, and Greta Gerwig.

- A lot of other good sounding stuff. Ok, Tribeca, thanks we're finally happy (we know you were oh so concerned). [THR]