Back to the weekend box office! As usual, there's seemingly not much to get excited about in wide release this weekend, but there is one political thriller with Russell Crowe and Ben Affleck that surprisingly really outdid all expectations.


Even limited release films are a little quiet this weekend. If you live in a larger city, your best bet is without question the aforementioned "State Of Play." It's not perfect, but it's sadly representing something we hardly ever see anymore: the smart Hollywood film. Otherwise, keep your wallet in your pocket for another week.

The first of the weekend's wide releases is "17 Again," the Matthew Perry-becomes-Zac Efron movie that has been advertised to death over the past week. Comedy vets Leslie Mann and Thomas Lennon put in appearances but that is unlikely to make this appreciably better. Still, it has a noble 67% rating right now, so maybe it's not soooo bad (or maybe it is) and/or at least enjoyable in some dumb fun way.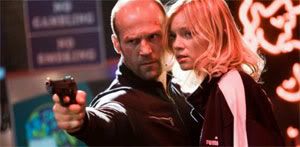 Also in wide release--and at the other end of the spectrum--is "Crank High Voltage" with the impossibly brilliant tagline "He was dead...but he got better." A sequel to 2006's "Crank," this installment features Jason Statham returning to kill a lot more people. Not bad for stupid fun, but the N/A rating at RT is cause for some alarm and that because it wasn't screened for critics it implies the studio was afraid what they'd say about it. But let's face it, if you're an action nerd, you're probably going to love it; the geeks sites eat this stuff up like pancakes. And if you're not a fan of hyper-kinetic, campy and video-game like movie you're probably going to hate it. You can probably figure out where we stand on it.


Finally in wide release is the film that's easily your best bet, the aforementioned "State of Play," by director Kevin MacDonald ("The King Of Scotland"), a taut and well-crafted political thriller that stars Russell Crowe as an investigative journalist caught up in a congressional murder scandal. Ben Affleck and Robin Wright Penn co-star and the film has deservedly positive reviews (82%) even though we all thought it looked run of the mill initially. A very excellent supporting cast of Rachel McAdams, Helen Mirren, and Jason Bateman help you overlook the weak link that is Affleck in the film. We obviously thought it was quite good despite a few imperfections (the thriller section is really outdone by the newsroom action, though they are symbiotic eventually).


The film also acts as a valentine to the dying breed of old school journalism and the diminishing newspaper. And sadly, it seems as if the film is going to represent the dying breed of intelligent, well-formed Hollywood thriller as it is expected to be trounced at the box-office by dumbed-down fare like "Crank 2" and "17 Again," so this is that rare time where we will tell you to go out of your way to go into a megaplex and spend your money on a deserving film (Vulture has a great and somewhat sad piece titled, "Report: Most Moviegoers Too Dumb to Enjoy State Of Play," that is spot-on). Again, it's not perfect (twist upon twist sort of undermines itself), but its raggedy, fast and loose charms definitely make up for some of its plot hiccups.

In Limited Release


There's a smattering of smaller films opening this weekend, the most well-received of which is "Oblivion." With a 91% rating, the movie charts the lives of several ordinary people in Lima, using the city as a backdrop. If you're in the mood for something a little less heavy (and if you're a fan of the American musical), then you could check out "Every Little Step," a documentary that chronicles the production history and most recent Broadway revival of Marvin Hamlisch's "A Chorus Line." Directed by James D. Stern and Adam Del Deo (The Year of the Yao), this movie has gotten largely positive reviews, currently sitting at an 87%.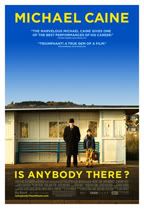 Elsewhere, there's "American Violet," a film based on the true story of a young Texas mother of four who was arrested and held--in spite of a stunning lack of evidence--as a drug dealer during the 2000 election. With an impressive cast--Alfre Woodard, Will Patton, Tim Blake Nelson, Michael O'Keefe and first-timer Nicole Beharie--the movie has a respectable 81% right now and should make for a rather provocative time at the theatre. Switching gears, there's "Is Anybody There?," a British drama starring Bill Milner ("Son of Rambow") and Michael Caine. Milner plays a young man who lives in a retirement home where his parents work and suffers from terrible boredom until Caine--a former magician--moves into the facility. A decent premise, but the 47% rating isn't awe-inspiring.


Rounding out the weekend, there's "Sleep Dealer," a dystopian sci-fi picture (36%) that is probably best dodged. There's also the Israeli drama "Lemon Tree," about a woman's (the excellent Hiam Abbass) clash with her neighbor--the Israeli Minster of Defense--which has gotten encouraging reviews with an 85%. We really wanted to see this one, but we unfortunately missed our screenings, but as of right now it's the film in limited release we want to see the most.

For rom-com enthusiasts, there's "Golden Boys," the tale of three retired sea captains (Rip Torn, Bruce Dern, David Carradine) living together in Cape Cod in 1905. A fantastic trio of actors -- or at least they were in the '70s -- but reviews have been unkind--40%. Finally, there's the as yet unranked "Desert Dream," the story of a Mongolian man's relationship with two North Korean refugees amidst his plans to reforest the desert.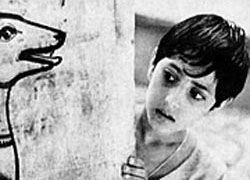 And that's it. Go see "State Of Play," and recall the greatness of something like, "All The President's Men," (though no, we're not saying it's as good as that classic) and or see "Lemon Tree." If none of these are appealing to you for whatever reason stay home and rent and continue your cinema education. If you're in New York there's a retrospective of Mike Nichols ("The Graduate," "Who's Afraid Of Virginia Woolf") and the great Indian maestro Satjayit Ray (the exalted "Apu" and "Calcutta" trilogies) currently in progress and for cinephiles, attendance is mandatory. Film Forum also has another team-up of the great Jean-Pierre Melville and the estimable New Wave icon Jean-Paul Belmondo in the blasphemous religious drama, "Leon Morin, Priest." In Brooklyn, BAM has a retrospective of the French films by Robert Bresson, Eric Rohmer and Alain Renais and more in honor of Louis Delluc, a pioneer in the field of film criticism, are also a must-see. You'll see at us at all of them at some point. You'd be a fool to miss any of them and if you live in town you basically have no excuse aside from poor taste and cash flow deficiencies.