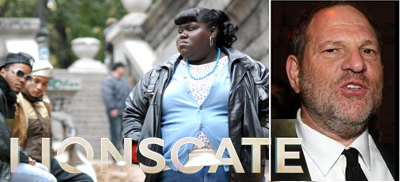 We were cooing with such girlish frisson over the 2009 Cannes Film Festival line-up and names like Gondry, Gilliam, Almodovar, Campion, etc., etc., that we failed to really note - outside of listing it - that "Push: Based on the Novel by Sapphire" aka "Precious" (they gave it a new title so it wouldn't be confused with the lame sci-fi) was accepted to Cannes in the Un Certain Regard section (i.e., not prestigious enough to merit in competition qualification, but decent enough to appear).

Given the fact that Lionsgate and The Weinstein Company are still in a heated legal battle over the film this opens a can of worms and or exacerbates the legal friction that already exists.

So if the film does screen at Cannes, who is there to represent it? And who submitted it for that matter? Well it sounds like Lionsgate, as the Weinstein Co. has apparently not ruled out the possibility of seeking an injunction to block the fest screening, though at the moment they're only seeking financial remuneration for damages (they claim they had the film first at Sundance '09).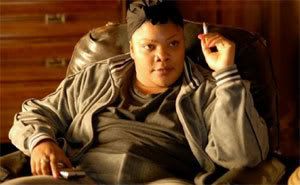 Will both warring factions show up and attempt to bask in its glow? Won't that be rather uncomfortable? TWC will already be in attendance for Tarantino's "Inglourious Basterds," but will Tyler Perry and Oprah Winfrey, Lionsgate-related champions of the film, show up to represent as well? As of right now, neither TWC nor Lionsgate would make comments to the press. According to the Hollywood Reporter, "legal experts said that even though TWC had been bidding for world rights, it could face an uphill battle in trying to stop a screening at Cannes."

Will the photo opp be the most awkweird one at Cannes hands down? "Precious" tells the dark yet hopeful story of a young overweight teenager as she grows up in 1980's Harlem with an abusive mother who is played by, of all people, comedian Mo'Nique who is said to be rather amazing in the film.[THR]