Estimable and versatile guitarist Marc Ribot will be playing on the "Where The Wild Things Are" soundtrack according to Billboard. However, for those as anal about details as we are, note the language - Billboard makes it sound like Carter Burwell has hired Ribot to compose the score (hand off the gig? ha).

"He's also been tapped by legendary film score composer Carter Burwell ("

No Country For Old Men

," "

Fargo

") to score Spike Jonze's upcoming adaptation of "Where The Wild Things Are." 'I have no idea what I'm going to do,' Ribot says of the film score. 'But whatever it is, [Burwell's] a great film composer- and I used to read that book to my kid. All wild kids love that book. I haven't been cast as one of the wild things.'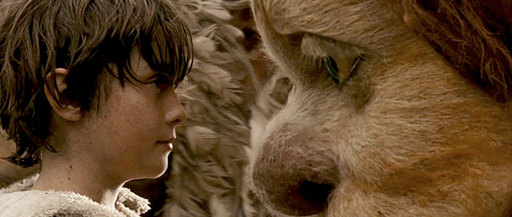 What this means is Burwell, who is already credited for writing the 'Wild Things' score has tapped Ribot to

perform and play

on the compositions he's written. So does that mean we're going to get a guitar-inflected score for 'Wild Things'? Don't count on anything too obvious, Ribot is so adaptable and can make his instrument sound like anything if he pleases. We also don't know what other musicians could be working on the score, so we can't really speculate what it will sound like, but that might be a clue. Burwell hired the guitar-texturalist and soundscape master

David Torn

to perform on the score to "

Adaptation

," but one probably wouldn't label that film as having a guitar-based soundtrack. It's also unknown if, and in what way, Burwell's music will connect with the music that

Karen O

of the

Yeah, Yeah, Yeahs

has written, but presumably they worked together in some capacity (or at least discussed their approaches and how to link them up sonically)?

Ribot is a noted session musician who has worked with many contemporary rock, jazz, no-wave and R&B legends including

Tom Waits

,

John Zorn

,

David Sylvian

,

Wilson Pickett

,

The Lounge Lizards

,

Arto Lindsay, T-Bone Burnett

,

Medeski, Martin and Wood

,

Sam Phillips

and

Elvis Costello

. We first caught his amazing guitar work in 1985 on Tom Wait's incredibly eclectic tour de force,

Rain Dogs

.

In terms of film, Ribot has

performed

on the score of "

Walk The Line

," the

Johnny Cash

biopic (composed by T-Bone Burnett),

Martin Scorcese

's "

The Departed

" (penned by

Howard Shore

) and "

Everything Is Illuminated

," (written by

Paul Cantelon

) among others.