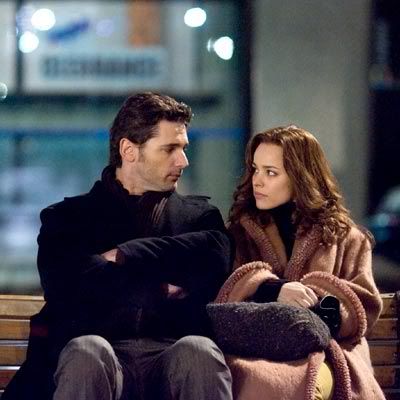 Ok, we'll stop peddling and pimping EW once and for all (or at least for today... probably). But their Summer preview issue has a ton of new photos from various films that we're anticipating and some we don't care for but that you might.

Starting out with the pictures we care about, they have photos from the Rachel McAdams, Eric Bana starrer, the long-delayed, "The Time Traveler's Wife," which hits theaters on August 14. In the EW interview McAdams still blames the delay on Bana's "Star Trek" shaved head which seems like a rather dubious excuse, but whatever, we suppose.

She also says that to dismiss 'Time Traveler's Wife' as a chick flick is rather shortsighted.


"That's a such a misnomer that comes from love stories. I mean, who are we kidding? A guy loves a good love story as much as a girl [ed. though men tend to love 20-something woe-is-me, heartbreak tales]. I can't tell you the number of guys who come up to me and confess they cried during 'The Notebook.' They have to get it off their chest! 'I didn't go into it willingly, but I really loved it.' "

Other new photos (or relatively new in some cases) include a shot of Judd Apatow's "Funny People," with Adam Sandler, Seth Rogen and Leslie Mann (July 31). Apatow calls the tone of the film strange, "It's a hard movie to describe. It's a lot of different kinds of movies in one. It's kind of like a demented 'Tuesdays With Morrie.' "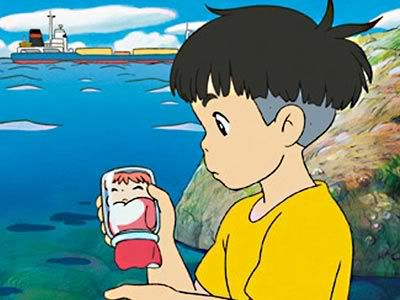 Rogen described his and Sandler's characters quite aptly in a recent MTV interview. "I'm a naive guy who's not really a cutthroat competitive type — which can hurt you a lot [in stand-up comedy]. Adam's a horribly jaded, amazingly bitter and mean guy."

Other photos include shots of Hayao Miyazaki's animated feature, "Ponyo" (August 14), Amy Adams as Amelia Earhart in "Night of The Museum 2," (she looks way better than horseface; May 22), Will Ferrell in the PG-friendly CGI-fest, "Land Of The Lost" (June 5), and the "X-Men Origins: Wolverine" flick (May 1) starring the always-affable Hugh Jackman, which depending on who you believe, is either tracking better because of the notorious leak last month or is dead in the water because of it.