Summer's upon us any moment now, which means temperatures rise, IQ levels drop and the worst of the worst (ok, admittedly not as bad as the January-Feb season), or at least the halfwit mainstream bullshit rises to the top. However, there's always something to be enjoyed amongst the clutter and hell, maybe even an enjoyable tentpole film with a brain. Hey, don't laugh, "Iron Man" and "The Dark Knight" pulled it off last year. Can Gavin Hood (no), Michael Bay, McG or J.J. Abrams make your popcorn munching season slightly more tolerable? If not, there's still tons of smart, off-season counter programming for those that don't equate art with explosions or being mildly erect anytime Hugh Jackman snikt!'s his claws out takes his shirt off.

MAY 1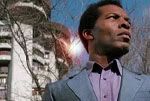 "The Limits Of Control"
Exuding more style and a headier story than many summer film seasons have seen in years, "Control" has been highly anticipated and thoroughly approved by us. Isaach De Bankole plays a loner who has set out to complete a job outside of the law. According the film's synopsis, "his journey, paradoxically both intently focused and dreamlike, takes him not only across Spain but also through his own consciousness." The film may be hard to describe without seeing it or being Jarmusch himself, but that only makes the allure of 'Control' even greater. The film co-stars Gael Garcia Bernal, Tilda Swinton, and Bill Murray, and boasts an impressive soundtrack courtesy of Boris, Sunn O))), Earth, and Bad Rabbit (Jarmusch's own moody soundscape band).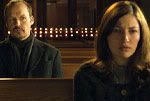 "The Merry Gentleman"
Now located in a moviestar limbo, where you're a respectable household name but no longer close to being a marquee name, Michael Keaton stars a in his directorial debut with this intimate hitman drama- you know the kind. Here, he gets close and snuggly to adorably-accented Kelly McDonald, all the while keeping her in the dark about his true profession. Also, perfect for May- it's a Christmas movie!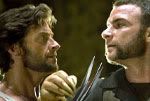 "X-Men Origins: Wolverine"
"Wolverine" seems to be another comic book movie besieged by fanboy doubt and internal problems (much like "Watchmen" before it) – a now infamous leaked workprint, the fact that the theatrical version may (not) differ from the leaked version, Fox firing one of its own for reviewing the workprint , multiple post-credit endings, etc., etc. Beyond all that noise, "Wolverine" will still feature the exploits of everyone's favorite mutant, while adding in other mutants for potential spin-offs (Ryan Reynolds' Deadpool, namely) and proceed to label it an origin story. Creative licenses be damned, its either this or reading an exponentially large number of comics to get Logan's origin. Reviews haven't been that great, but if you've been "built-in" to the fanbase in any way thus far, we know you'll go regardless. [ed. though it's easily one of the worst films of the year so far... hey now!]


"Ghosts Of Girlfriends Past"
Good lord, they let Mark Waters work again. After scoring a fluky one-two punch with "Mean Girls" and "Freaky Friday," Waters has returned to the realm of shit peddlers with dreck like "Just Like Heaven" and now this dung heap of a summer release. Here, the evil brother of Daniel Waters brings us the umpteenth Matthew McConaughey romantic comedy, where he plays a lothario who learns the error of his ways when a series of ghosts enter his life to illustrate the emptiness of his bed-hopping and his need for defacto love interest Jennifer Garner. Romantic comedies tend to hit big as counter programming during the summer/boys' season, but will female audiences finally, FINALLY say no to the most one-dimensional male star in Hollywood?


"Battle for Terra"
Combining the stupid decision to go up against "Wolverine" without any publicity and the inevitable question of "what the hell is this and why isn't it going straight to DVD?", 'Terra' tells the story of an indigenous alien race going to war against humans to save their planet. (Thanks, but we'll stick to nature docs if we want to feel guilty for being human.) Similar to last year's "Delgo", "Terra" features creepily sub-par animated aliens, an interesting mix of actors providing voices (Evan Rachel Wood, Justin Long, Luke Wilson, Brian Cox), and that overbearingly sad pall of a mercy release for an animated film that people stopped caring about long before it wrapped.

MAY 8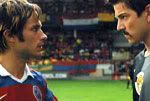 "Rudo Y Cursi"
Fellow soccer fans will surely agree that one of the major problems with soccer films is poorly executed soccer scenes. Happily, "Rudo Y Cursi", a story about half-brothers trying to make good in Mexican pro soccer, resolves the dilemma by showing very little soccer action at all. The film stars Gael Garcia Bernal and Diego Luna, counts Alfonso Cuaron, Alejandro Gonzalez Inarritu, and Guillermo del Toro as producers, and was written and directed by Carlos Cuaron (Alfonso's brother and writer of "Y Tu Mama Tambien"), so seems worth a look based on the Latin firepower alone. The film apparently largely stays away from sports movie cliches and is more of a funny take on brotherhood. Plus, Bernal sings "I Want You To Want Me" in the movie. [trailer]


"Julia"
Come all ye Tilda fans! Swinton, who was nominated for a Cesar for the role, gets a chance to shine as a boozed-up, scheming, wretch of a woman who finds herself attempting to pull the strings in a multimillion dollar kidnapping. She may be reason alone to buy a ticket to director Erick Zonca's apparently paint-by-numbers thriller. Still, with ransoms, double-crosses, murders, Saul Rubinek, and Swinton expertly careening across the screen, "Julia" may be a movie capable of satisfying most everyone in your group, even if it does run a little long. [trailer]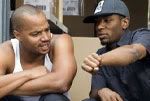 "Next Day Air"
From noted music video "auteur" Benny Boom comes this seeming four-quadrant urban tale of a misplaced shipment of drugs and the colorful characters in pursuit. Enjoyable performers like Mike Epps, Mos Def, and Wood Harris abound, but why does the trailer's promise of lower class characters exploiting cocaine and guns in such a lighthearted manner while flanked by eye candy females sound a little socially questionable at best, achingly familiar at worst? Congratulations, focus group audiences- we blame you for bringing onto us what looks like Antoine Fuqua's "Friday."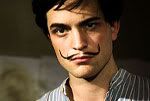 "Little Ashes"
As we pointed out a few months ago, perhaps nothing can test the strength of the "Twilight" army as a film in which their hero, Robert Pattinson, plays Salvador Dali, including a ridiculous mustache and a male lover in Federico Garcia Lorca (played by Javier Beltran). "Little Ashes" takes a look at the early lives of Dali, Garcia Lorca, and Luis Buñuel (Matthew McNulty) as they learn about themselves, their, ahem, "parts" and their art. While it may be a little surprising they haven't promoted the heck out of Pattinson's role, it is unlikely there will be much audience crossover from that chaste vampire flick to director Paul Morrison's film, which explores eroticism and exhibitionism in 1920s Madrid and Paris. Also, there's that whole absolutely insane mustache obscuring his 100 Most Beautiful People face. [trailer]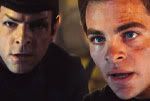 "Star Trek"
We'll give it to J.J. Abrams – he wants to leave his mark on popular culture. Aside from being responsible for the zeitgeist-tapping television series "Felicity," "Alias," and "Lost," his debut feature was a little art house drama called "Mission: Impossible III." But with Trek, he has the opportunity to leave his biggest footprint on the pop culture landscape. By updating the classic franchise (complete with characters from the original Trek series), he has a chance to take what was sliding into dreary, sci-fi diehards-only territory (the most undateable of all sects of nerd) and invigorate with a decidedly post-millennial sensibility (hello "Star Wars" for the aughts). So far the trailers have indicated sex, violence, monster attacks, action galore, and Eric Bana mugging as a tattooed bad guy. Color us more intrigued than The Playlist usually is for these normally popcorn-gobbling exercises in celestial banality.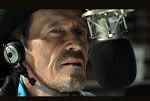 "Pontypool"
Character actior Stephen McHattie ("Watchmen," "A History Of Violence") stars in this off-kilter zombie film from director Bruce McDonald ("The Tracey Fragments"). In a snowy Canadian town, the residents, including one loquacious radio show host, find themselves facing a horde of soulless flesh-eaters who've been infected with the disease of modern language. We were indifferent to this oddball entry in the genre, but McHattie's a pleasure to watch- this could be ground zero for the launch of the intriguing veteran's new leading man career. We saw it at SXSW. It didn't reinvent the wheel, but it was enjoyable and worth seeing.



"Adoration"
We posted the trailer back in December and have hopes that this one will put Atom Egoyan back in good graces after a few post-"Sweet Hereafter" missteps. The interesting and complicated plot involves Simon (Devon Bostick) using a class assignment as his impetus for altering his identity to the world (through the Internet) in the hopes of further understanding the mysterious circumstances surrounding his parents' car crash. Also starring Scott Speedman and Rachel Blanchard, we suggest this one to those inquisitive enough to look for respite from action and sci-fi this early into the summer.

MAY 15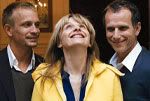 "Summer Hours"
Irreverent punk rock French auteur Olivier Assayas surprises with his latest, a very low-key examination of a family suddenly fractured by the death of a matriarch and the remains of their childhood symbolized by an achingly gorgeous summer house. We saw this at last year's New York Film Festival and while it was noticeably muted and reserved compared to Assayas' previous work, we did feel that it was a mature step forward for the director of "Irma Vep" but not without its bravura cinematic moments, particularly a powerful last act Steadicam shot that will have art house audiences talking as they are wont to do, which is quietly and politely. Anything it does lack comparatively to older works it more than makes up in wonderfully affecting and deeply resonant emotion. Juliet Binoche and Charles Berling star. It's one of the best movies of the year so far.


"The Brothers Bloom"
"The Brothers Bloom" has shown up with some frequency round these parts, be it the many changes to the release date, the posters, the trailers, or the first few minutes of the film being released. Oh, and of course our review of the film from TIFF. In it, we give the film a B-, saying it: "became fun and more enjoyable as it progressed (or we became inured to the hijinks-y romp), but those with a distaste for capriciousness that flirts with hyper-whimsy at every turn should be forewarned." With a fun cast (Adrien Brody, Rachel Weisz, Mark Ruffalo, and Rinko Kikuchi) and a talented (if slightly in need of some guidance) writer/director in Rian Johnson, we'd still like to see the film reach some sort of an audience.


"Management"
The trailer and posters of this film seem to want to center on ass. And Jennifer Aniston's ass at that. It appears to be a romantic comedy starring the lovable Steve Zahn as a socially-inept motel manager that awkwardly hits on traveling art saleswoman Aniston and somehow she relents despite his immensely deficient people skills. Somewhere along the lines he asks to touch her but and she acquieces to that too. Then she tries to shake him and moves away, but the strange little man sort of stalks her across the country too, but we imagine that's meant to be cute because he's capable of doing the most embarrassing things to get her back. The soundtrack is cultivated by music supervisor Randall Poster (Wes Anderson's dude) and we seem to remember some decent music culled for it. Woody Harrelson co-stars.


"Angels and Demons"
Ron Howard, forfeiting the goodwill he earned with his above-average "Frost/Nixon," returns to direct the prequel/sequel/something to his incomprehensibly dull "The Da Vinci Code." Tom Hanks also returns, sans the goofy haircut and the plot has something to do with a series of murders at the Vatican and a conspiratorial threat from the secret society the Illuminati. We can assume that the well-rounded cast (Stellan Starsgaard, Ewan McGregor, Armin Mueller-Stahl, Ayelet Zurer) were all swayed by the staggering amount of money thrown at them, and not by any real investment in the project. Still, it could be fun, especially when you consider that Spielberg's go-to script guy David Koepp did a pass.


"O' Horten"
The story about a habitual train conductor on the eve of retirement was Norway's official Oscar selection for the 2008 year and while it didn't make the shortlist, notable filmmaker Bent Hamer ("Factotum" with Matt Dillon) and his film were selected for last year's Un Certain Regard section of Cannes so that and strong reviews, bode well.

MAY 21

"Terminator Salvation"
Who is Sam Worthington's agent blowing? The guy's a total unknown, but he's got above-the-title billing for this, the upcoming "Clash of The Titans" and, potentially one of the biggest studio releases of all-time, "Avatar." Here, he plays Marcus, a cyborg in the near-future, vexed by his hybrid status, who ends up being the key to the savior of humanity John Connor (Christian Bale) and his army's offensive against the machines of Skynet who seek control over their human overlords. McG's installment in the series promises to magnify the silliest element of the earlier "Terminator" films in depicting logistically-impractical human/robot war, with more than a few screenwriters tacked on at the last minute to give this action spectacular some sort of tenuous message about the nature of destiny and the bonds of man and machine. Knowing McG's tacky filmmaking skills and p.r. bullshit-slinging, expect this to have only slightly more depth than an "Old Glory" life insurance ad.

MAY 22

The Girlfriend Experience
Steven Soderbergh presents the second of his six film deal with HDNet, a low budget exercise in naturalism not unlike "Bubble," his first film from the ambitious arrangement. "GfE" concerns a high priced escort in New York City trying to manage the balance between her own life and her career, both of which threaten to bleed into each other. Though like "Bubble" the film is largely improvisational and very low-fi, it does feature a script from his "Ocean's Thirteen" collaborators David Koppleman and Larry Levin, but this looks as far from Soderbergh's audience-pleaser films as you can get. Pornstar Sasha Grey stars in the project, the first time a mainstream pornographic film star has had the lead in a major American film since Marilyn Chambers of David Cronenberg's "Rabid," and the first time an American film starred someone who's willingly received double-anal on film, unless you don't count the Dennis Hopper stag films we traded some peyote for while in South America. (note: 'GfE' is already available OnDemand as of 4/30). Some of us liked it, some of us didn't.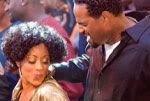 "Dance Flick"
Seriously, how many Wayans can there be? Damon Wayans Jr. (holy shit, we're old) stars in this comedy spoofing the dance film genre. Normally, we'd be intolerant of the sort of stuff the Wayans have been up to lately, but the trailer looked far less offensive than "White Chicks" and "Little Man" and, faintest of praise, the dance genre is such a laughable trend that there's gotta be a few good, easy laughs to be had in this.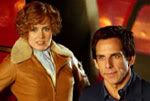 "Night at the Museum: Battle of the Smithsonian"
From watching the 'NATM2:BOTS' trailer, we can safely ascertain that that applies here too. 2006's "Night at the Museum" was a pandering kids' flick which never erupted into the kind of inspired "Gremlins"-esque mayhem it so desperately need to, it was also sort of enjoyable if you were six and partially mentally retarded. Mug-face enthusiast Ben Stiller galavants around historical D.C. instead of NYC this time around, with many of the same people making cameos from the first film - Robin Williams, Dick Van Dyke, Ricky Gervais, Owen Wilson, Steve Coogan. Except this time, there's even more people added to the mix - Bill Hader, Jonah Hill, Amy Adams, Christopher Guest, Hank Azaria, Eugene Levy, Ed Helms, Craig Robinson and (wait for it) the grotesquely odd-looking Clint Howard. Thomas Lennon and Robert Ben Garant ("Reno 911!", "The State") put pen to paper for this sequel (and make cameos), adding another non-sketch comedy disappointment to their resume. Sorry dudes, we love you on TV but not in films.

MAY 29

"Up"
Pixar's tenth film (and their first in 3-D) concerns an old codger (Ed Asner) who ties a bunch of balloons to his house and sets off for the South American jungle (with an stowaway in the form of a chubby boy scout/ wilderness explorer). While in the jungle, the unlikely duo confronts a talking dog, a giant monstrous bird and a villainous Christopher Plummer. Typical Hollywood bullshit, right? But seriously – we saw nearly 50 minutes of the movie back at New York Comic Con and it looks like just the right mix of humor, action, and genuine, whimsical surrealism. Also – look for another sweeping score by frequent Pixar collaborator Michael Giacchino (who will also be scoring "Star Trek" and "Land of the Lost" – busy dude). By all probability a sweet winner that should act as a barrier-crossing crowd pleaser without the hokey catch-all flytrap tactics of most middle of the road pictures.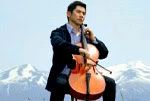 "Departures"
The Foreign Film bureau at the Academy Awards already deserves to be shot in the kneecaps for overlooking many a great film in recent years ("Gomorrah," Carlos Reygadas' "Silent Light," Fatih Akin's "Edge of Heaven," "4 Months, 3 Weeks and 2 Days," "Persepolis" etc.,), but for actually awarding this weepy and groan-inducing picture by Yôjirô Takita the Best Foreign Film of 2008 they might just deserve a bullet in their knumbskull. This painfully bathetic film centers on a newly unemployed cellist (the overly-mugging Masahiro Motoki) who has to trade dignity for a job preparing the dead for funerals (oh Japanese shame!). The funeral ritual is meticulous and beautiful, the treacly film -- which resorts to ridiculous elements like displaying sweeping, crossfading shots of Motoki earnestly playing cello on a mountaintop for almost no reason -- is not. Consider this our review if we don't get around to writing one.


"Drag Me To Hell"
The paper-thin plot in service of getting the squeals a-going: When an insurance claims investigator dooms a gypsy woman to foreclosure, she finds herself afflicted with a horrific curse with designs on sending her to a fiery grave. Alison Lohman stars in the first horror film from Sam Raimi since "The Evil Dead" series. Raimi's interest in scaring the beejesus out of audiences seems to have subsided with the declawed PG-13 offerings on his Ghost House shingle, and "Spider-Man 3" showcased a once thrilling pop-art showman resorting to cheap parlor tricks and weak sitcom humor, so its hard to get too excited for this, but the horror fan in us wants to believe that Raimi still has plenty in his tank. Some of us found this thing to be a painfully silly, sitcom horror campfest that was beyond goofy. Probably for the die-hards stuck in a timewarp only.

This was exhausting and painful. Don't expect this kind of comprehensiveness for June, July & August, you're on your own, but you will get our picks for the best of the best, but probably way less time devoted to filler. - Drew Taylor, Jared Weiss, Christopher Adams and Gabe Toro