A version of this review ran during the Toronto International Film Festival last September.

Ryan Fleck and Anna Boden's "Sugar" was one of our most eagerly anticipated indie films during TIFF. Mostly because the duo's 2006 feature debut "Half Nelson" starring Ryan Gosling was one of our favorite films of that year. Though "Sugar" did appear to strong reviews at Sundance in 2008, most the chatter surrounding the film has quieted down, but Sony Pictures Classics eventually scooped up the film, but it's telling there was no real race to snatch it up.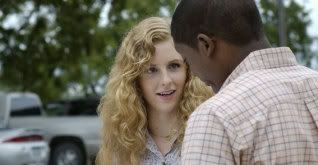 "Half Nelson" deal with many issues of African-American culture in Brooklyn and similarly "Sugar" finds the filmmakers examining a culture outside their own by centering on an aspiring Dominican baseball hopeful (Algenis Perez Soto) trying to make it in the U.S. and Fleck and Boden really seem to almost have an aversion to telling stories about stuff that white people like (or what you might expect from young, white 20-3o something directors) much to all our benefit.

Baseball contender Miguel Santos is soon upgraded (and uprooted) to the United States with a few of his friends to play minor league ball and see if they can work their way up the ranks ("Azucar" which means sugar in Spanish is the sobriquet given to him for his proficiency on the pitching mound -- his throw is sweet), and the film is a acute examination of the alienation and troubles many of these carted-over like cattle baseball players face. The players are sent to live with sympathetic baseball families (who take in player after player) and the transition from living in the poverty-ridden, but free spirited Caribbean region to the Christian values of middle America (Iowa) is jarring to say the least.


There's much in "Sugar" to praise, including its authenticity, naturalism and the way it can turn on a dime and use sound, music and silence to transport the viewer into a moving and stylized moment of crisp and assured cinema, but we're not sure we were as moved by it as everyone else was during the festival (people seemed to be totally over the moon about it).

Perhaps expectations were too high, but it did genuinely suffer from a restless middle section and it didn't affect us as emotionally as we hoped it would. The directors could have amped up the narrative with conflicts and obstacles and or one-note villains (they wisely resisted the urge to make the middleman character a profiteer and making the white coach an unsympathetic asshole) and they should be applauded for avoiding these trappings, but we wonder if they're at the expense of drama and momentum.


Maybe it was just too many baseball scenes in the middle that really didn't do anything for us. In fact, the film can be put into three simple acts; 1) the Dominican Republic, 2) the minor leagues and Iowa and 3) the New York escape; and it's the bookends of the film that are the strongest. Honestly, we kind of wished they never left the DR as those scenes were so beautiful and strikingly honest with lovely cinematic flourishes and once they arrived to the U.S. the visuals were purposely laid flat and to convey the alienation the upended emigre felt. It's fitting, but sometimes it almost feels like the filmmakers might have better off trying to make a documentary about this subject rather than trying to only tentatively (or cautiously) dramatize the tribulations and distressing difficulties these young players exported into the U.S. face. It's a sad story of where most of them end up (dropped out of the leagues and living illegally in terrible conditions as they can't get proper jobs), but "Sugar" can't seem to effectively reconcile the cultural politics of the situation and the emotion of the individual. Or at least not to any captivating level that we had hoped.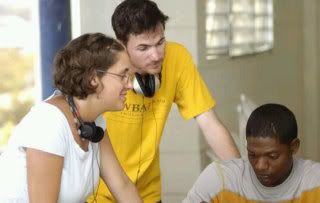 Fleck and Boden are masters when they have a the right grasp of the material, but this one might have been slightly out of reach. Flawed or not there's some amazing moments and scenes in "Sugar": a pitching breakdown sequence was utterly marvelous and showcased the incredible eye and editing prowess this duo has in their arsenal, but as a whole, it's a tiny misstep. We didn't love it as much as "Half Nelson" (it's an extremely difficult act to top) but this team still has lots of inspiring cinema left to make in their auspicious career. And man, they always choose the most amazing cinematographers to lens their lovely looking films. [B]