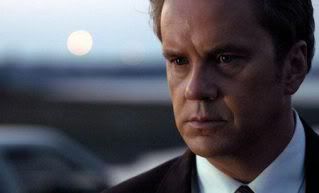 Looks like Latino Review's "scoop" that Tim Robbins would appear in "Iron Man 2" in an "important flashback sequence" as Tony Stark's dad is wrong.

Reel Talk (via MTV) spoke to Robbins recently, he debunked the rumor and said he has not been cast in "Iron Man 2." "That was an Internet rumor," Robbins said about his involvement in the Jon Favreau directed sequel. "Can't trust those Internets."

Indeed. There you have it. No Tim Robbins acting as Robert Downey Jr.'s dad in the film. Don't believe all the rumors you read. Bit of a shame though, those two working alongside each other would be fun to watch.