Yes,

more

Cannes. Turn away now if you don't like it. Even though between the two of us (Sam and RP) we saw about 20 films (and of course there's overlap), there were still a ton of things we missed from the
2009 Cannes Film Festival
. Some of us had to leave early (me) and some of us had to fight to get into last minute screenings (Sam), thus everything we missed becomes our most anticipated film from the festival, with some caveats though of course because some things we still
want to
see didn't
necessarily
get stellar reviews (and sometimes that's an understatement). Still, some movies you just have to witness on your own.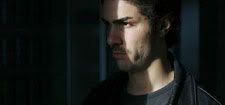 1.
"

Un Prophete

"

By all accounts
— including a recent Indiewire poll of American critics that conspicuously excludes us (therefore it can't be that scientific)
—
Jacques Audiard

's prison drama was the best film of the festival even if it only won the runner-up "Grand Prix" trophy
. And with good reason; few modern French filmmakers possess a style as effortlessly elemental as

Audiard

's. His skillful evocation is evinced in his ability to communicate his deaf heroine's fragile auditory perception in 2002's relentless suspenser, "

Read my Lips

." And Audiard's sensory filmmaking prowess is even more impressive in his mature character study, 2005's "

The Beat That May Heart Skipped

" (a remake of

James Toback

's 1978 feature "

Fingers

"), in which the filmmaker burrows deep inside the mind of a paranoid con artist and gifted pianist. Audiard's new picture, his third crime drama in a row (and his 5th film overall), is the saga of an illiterate 19-year-old who is jailed and tasked with completing "missions" for the prison's resident gang leader, in hopes to earn the respect of his inmates and gain the experience necessary to survive and escape his hostile environment. It sounds great, everyone loved it and Sony Pictures Classics snatched it up immediately. Sign us up.
2. "

Enter The Void

"
Gaspar

Noé

is the French-Argentine

provocateur

behind the controversial and hard-t0-watch "

Irreversible

" and "

I Stand Alone

.

" His third full-length feature is
— depending on who you believe, or where your taste lies
— either the worst, self-indulgent piece of garbage to hit Cannes in several years, or a masterpiece of experimental cinema. Truthfully, it sounds amazing, even some of the bad reviews criticism sound like pluses in our book. The divisive f
ilm centers on young Oscar
(

Nathaniel Brown

), a small time drug dealer
who promises to protect his little sister,
a nightclub stripper
(
Paz

de

la Huerta, the sexy and very-naked temptress of "

The Limits of Control

"),
after the brutal death of their parents.
One night, Oscar is caught up in a police bust and shot. Left for dead and remembering his pact to his sibling, he refuses to exit the world of the living. His spirit then wanders the city and begins to grow a distorted, nightmarish vision of a past, present and future

milieu

that create a hallucinatory and violent pandemonium. One thing's for certain: it's visually

stunning

(see: all the stills released for the picture). What concerns us is the claim that some of the actors (Brown and a few others) are wooden and stiff. Still, it sounds like an ambitious piece of art and we're certainly intrigued.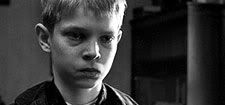 3. "
The White Ribbon
"
It won the Palme d'Or, so of course we have to see it! The Cannes Film Festival organizers

love

the bleak and finger-wagging moralist Michael

Haneke

. Dubbed the "minister of fear" by the New York Times last year, the Austrian filmmaker has had a whopping

nine

of his ten features shown at Cannes, with five of them in direct competition, and obviously this year he finally won the top prize (like we wouldn't have seen it regardless).
Set in the early 1900s, just before World War I, 'Ribbon' centers on a
German rural school
—
the children, teachers and

families that circle it
—
and the

s
trange accidents that occur and gradually take on the character of a punishment ritual. Who is behind it all? Sounding typically Haneke-ian, most critics said the film was severe, indicting, austere and sometimes difficult, but even those who seemed to dislike it generally found something interesting in the film (and many noting the beautiful b&w photography). It wouldn't be Cannes if the top winner wasn't a controversial choice that divided audiences.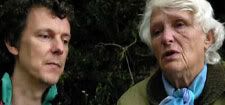 4. "
The Thorn In The Heart
"
Who the hell wants to see a documentary about
Michel Gondry'

s school teacher Aunt? This was the thought of many who saw
the French filmmaker's newest documentary, "

Thorn In The Heart

" ("

L'epine Dans Le Coeur

")
— the mere existence of which
took us, and pretty much everyone else, by surprise when it was announced as part of the

Séances Specials

section at Cannes. A doc concerning the filmmaker's Aunt is perhaps not the most tantalizing subject for the typical Gondry audience that expects and obsequiously looks forward to the Gallic director delivering films that hopefully melt vulnerable boy-hearts and dazzle you with absurdist-trickster cinema. Though viewed as a visionary fabulist in some circles, his fairly prolific output hasn't been entirely successful of late ("

Science of Sleep

" and "

Be Kind Rewind

" are far from great), so the idea of something personal and intimate sounds like a good change of pace to us, or at least worth giving a look-see.
5. "

The Imaginarium of Doctor Parnassus

"
Even thought it was called whimsical to a fault and visually fanciful, but narratively incoherent, it's a

Terry Gilliam

film with the last appearance of

Heath Ledger

. Even if we read the clunky script and pretty much

knew

that the picture wouldn't be perfect
— and to anyone that read the screenplay, the criticism of the film sounds very apropos
—
it's a Terry Gilliam film that also boasts the apperance of

Tom Waits

as the Devil,

Johnny Depp, Christopher Plummer, Jude Law

and

Colin Farrell

. It's likely flawed up the wazoo, but we'll admit we haven't given Gilliam much of a chance in recent years (think we changed the channel midway through the ugh-awful "

Brothers Grimm

"), so that's perhaps a reason alone to at least give this one our undivided attention. The small hope is that many felt the second half of the film picked up
— much like it did with the script and having read the thing, perhaps its even that less confounding.
6. "
Dogtooth
"
You get to Cannes, you get your guide, there's always more than a handful of films you've never seen. Then you earmark a few of them and then suddenly, one you had interest in that you missed, "Dogtooth," wins the top prize in the
Un Certain Regard
section fueling your interest even more. Ironic because out of all the films we knew nothing about, this was our #1 must-see. It
's basically about three siblings

completely

sheltered and cut-off from the outside world and forced to play games according to rules created by their overprotective parents. It's by Greek filmmaker

Yorgos Lanthimos

and it just sounds so strange and potentially thrilling that we were immediately interested. Then it wins a major award? Hell yes, we're curious beyond belief.
7. "

Nymph

"
Thai New Wave filmmaker

Pen-Ek Ratanaruang

's supernatural-sounding drama didn't get fantastic reviews, but it has a beguiling premise: a beautiful young woman is left alone wandering in a forest and she is attacked by two men. However, shortly thereafter their lifeless bodies are found floating downstream. Fast forward to present day where a photographer and his adulterous wife are given an assignment in this same forest. He eventually goes missing which all of a sudden gives meaning to their tired relationship. But the forest has changed him into someone else, perhaps forever… It sounds ghostly like the work of fellow-countryman

Apichatpong Weerasethakul

, and with an odd romantic quality. Maybe we're just suckers for these types of stylistically abstract stories, but it still sounds pretty fascinating.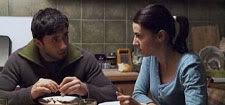 9. "

Police, Adjective

"
Chicago Tribune critic Michael Phillips calls

Corneliu Porumboiu

's new film "

Police, Adjective

" (an Un Certain Regard jury prize winner at Cannes this year) a "Romanian rhapsody." He describes it thusly: "A brilliant black comedy about language, power and law enforcement as deployed by bureaucrats with a totalitarian song in their hearts." Well, we're sold. Porumboiu is at the forefront of the thriving Romanian New Wave, having already given us the excellent deadpan comedy "

12:08 East of Bucharest

," and we did see one other pretty great Romanian work at the festival, the shorts compendium "

Tales from the Golden Age

," which only encourages us about the potential of this well-reviewed gem.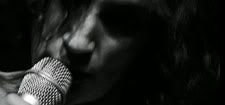 9. "

Ne Change Rien

"

Pedro Costa's 3-hour epic, 2007's "

Colossal Youth

," is a colossal masterwork. Stark and glacially paced, it stills says more about the human condition than just about any flick you can catch at your local cineplex. "

Ne Change Rien

" seems to be more documentary than narrative, though with Costa films you really never know: it follows singer Jeanne Balibar during rehearsals and music lessons, on stage at rock concerts and performing at the Tokyo cafe. Sounds like another idiosyncratic Costa film that was relegated to the Director's Fortnight selection. Which means we'll probably need to wait a few years like we did after "Colossal Youth's" 2006 Cannes premiere. Hopefully the wait will be worth it.
10. "
Map Of The Sounds of Tokyo
"
Ok, reviews of this one were

dreadful

, but is there a more underrated film from last year than Isabel

Coixet

's "

Elegy

"? Probably, but the fact that the critical community at large slept on this rather devastating drama, which boasts strong performances from both

Ben Kingsley

and

Penelope Cruz

, is particularly perplexing (ok, it sort of falls apart in the last act, but

still

).
In any case,

Coixet

has received a fair amount of attention outside of this country, invited to contribute a short to the Cannes-premiering omnibus feature "Paris

je

T'aime

," and now finally making her in-competition debut with Academy Award-nominated Japanese actress

Rinko

Kikuch

i

in the lead role (

Sergi López

, the freakshow fascist military Captain from

Guillermo del Toro

's "

Pan's Labyrinth

,

"

co-stars)
. With a interlocking narrative plot that centers on frail

Ryu

(

Kikuchi

), who leads a double life as a hit-woman,

Coixet's

awkwardly-titled "

Map of the Sounds of Tokyo

" can be seen as a considerable departure from the

filmmaker's

recent, low-key dramatic work. And many felt it was an unsuccessful one, but hell, we're still cautiously curious.
On The Radar for Curiostity's Sake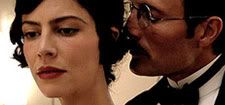 "
Coco Chanel & Igor Stravinsky
"
Previous Cannes closing night selections, such as

Barry Levinson

's "

What Just Happened?

" last year, have seen a pretty modest release stateside. But this year's festival closer, "Coco Chanel & Igor Stravinsky," is a biopic (the Academy loves biopics) and stars

Anna Mouglalis

(she's cute, she's going to be in the

Serge Gainsbourg

biopic). That has to make some kind of difference, right? Well, Sony Pictures Classics
seemed to think so
, picking up the rights for this pic as well as the Palme d'Or winner, Michael Haneke's "The White Ribbon." The film didn't receive wild reviews, but we're mildly curious if SPC's move means it has some commercial appeal.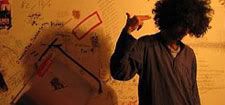 Other films of interest

:
Bahman Ghobadi'

s docu-fiction portrait of the underground music scene in Iran, titled "

No One Knows About The Persian Cats

" which took a special prize sounds interesting and word of mouth is strong;
Hirokazu Kore-eda
's Un Certain Regard title "
Air Doll
," even if it got lesser reviews
—
we loved his last film, the quiet family drama "
Still Walking
" (which comes out in August in the U.S.)
—
we'll give 'Doll' a chance regardless;
Mia Hansen Love

's "

Father Of My Children

" was awarded a second special prize at Cannes so that puts it on our radar; described as the "Korean

Eric Rohmer

,"

Hong Sang-Soo

's moral-centric tales about sexual politics made "

Like You Know It All

" a must-see, but we sadly missed it due to scheduling conflicts,
and there's probably plenty more you'll hear about it the coming months we're sure.

- Sam & RP