Yeah, yeah, you're getting sick of hearing about the

62nd Annual Cannes Film Festival

.

Though, even if it was a weak year – which it unquestionably was – it's still the cinematic Olympics
and it sets the tone for the rest of the year.
What does that mean given the festival's

relative

mediocrity this year?
Well, that 2009 is probably going to be a potentially crappy year for film. The writers strike crippled the American output (how many Oscar hopefuls can you count on one hand? That's another story), so Cannes was to lead the charge for the best in brightest of the year, but that didn't really happen. Still, there

were

strong pictures at the Croisette (plus potentially many more that we didn't see, that's a whole other story, so many movies, so little time). Here's 5 must-see films from the festival and a few others we recommend too. In no particular order of course.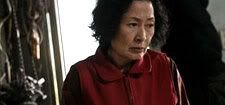 1. "

Mother

" - A Kafka-esque murder mystery procedural, like

Bong Joon-ho

's last film, the international smash-hit monster movie, "

The Host

," his latest is wickedly twisted, hysterical and sometimes horrifying. An obsessive mother dotes on her mentally challenged son who may or may not have killed an innocent young girl and goes to insane lengths to prove his innocence. With "

Vertigo

"-like twists that would make Hitchcock blush with envy, the film is equally absurdist and creepy that is simply just some stellar filmmaking. It gets a bit long and muddled (hey, it's Cannes, nothing was perfect), but carries persistently eerie qualities that haunt long after it's over.
[our Cannes review]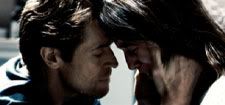 2. "

Antichrist

" - In many ways,

Lars Von Trier

's often-vile and controversial misogyny screed shits the bed in the second half with its utter outrageousness and ridiculous developments that take a nutty leap into the abyss, but regardless it

must

be seen. Not even for its amazing first half, which is incredibly creepy, full of harrowing performances (Cannes Best Actress winner

Charlotte

Gainsbourg

) and some haunting cinematography, sound design and angelic dream sequences that literally will make the hairs on the back of your neck stand up. No, you need to see it for its ludicrous second half, so you can actually watch a fox talk, witness some off-the-rails rusty scissors genital mutilation and so you can try and peer into the madness of this Danish filmmaker and figure out what the fuck he's trying to say, no matter how insane it might be. IFC has bought it for North America, presumably for release later this year, so you'll get your chance. [here's our two Cannes reviews]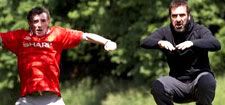 3. "

Looking For Eric

" - Kitchen-sink realist

Ken Loach

(who won the Palme in 2006 with "

The Wind That Shakes the Barley

") takes a tiny left turn with a "comedy", but because it's Ken Loach, it's a three dimensional portrait of human beings and more than just laughs (as he recently said in an interview, "comedy is just a tragedy with a happy ending"). The small and modest film is basically about Eric, a down-on-his-luck British working-class postal man on the verge of a nervous breakdown. His life is shite, his step-kids are brutally insolent chavs, and the long-lost love of his life has just accidentally re-entered the sphere of his life. It all looks extremely bleak and depressing until a spliff precipitates the appearance of Eric's hero: late '80s/early '90s Manchester United superstar footballer and French philosophizing athlete

Eric Cantona,

who becomes an inspiring self-help coach and changes his outlook on life. A little ridiculous sounding? Perhaps from the outset, but the inspired picture is wonderful, celebratory and full of zest. [our Cannes review]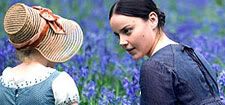 4. "

Bright Star

" - Masterpiece theater, tea-cup dainty cinema? Maybe if you're that dude chanting, "fuck yeah!" during "

Terminator Salvation

," but for the rest of us that actually appreciate fully realized films no matter what the subject matter,

Jane Campion

's 18th century romance picture is gorgeous, tender and immaculately crafted. Above just admiring its wonderful aesthetics, the drama is heartfelt, emotional, not-humorless and features some incredible performances including the excellent

Paul Schneider

as a boorish, jealous friend and the porcelain-faced beauty of

Abbie Cornish

as the torn and ultimately anguished Fanny Brawne in love with the not-yet-discovered poet John Keats (

Ben Whishaw

)
– Campion's always been great, but here she's outstanding. No one does forlorn heartsickness with the same passion that Campion does.
[our Cannes review]
5.

"

Tales of the Golden Age

"
Split into five sections (or "legends"), each depicting life in Romania during the titular "golden age," 'Age' centers on the waning days of communist rule. Quite a few of these are very funny: one finds a group of small town residents stuck on a haywire merry-go-'round, while another sees a family try to cook a live pig in their house. Saving the best for last, "

The Air Sellers

" concerns a young couple who scam people out of glass bottles, claiming to be conducting tests on the quality of the air. The short feature is simultaneously a coming-of-age story, a comment on then-relevant environmental issues, and (most pleasingly) a nod to "

Bonnie And Clyde

," which the young couple watch on a tiny TV at a party. The whole of 'Golden Age' is pretty great, but 'Sellers' in particular, with its haunting conclusion and neo-realist stylings, stands up to anything the Romanian New Wave has yet produced. That includes modern cinematic triumphs such as "

The Death of Mr. Lazarescu

," "

12:08 East of Bucharest

" and of course "

4 Months, 3 Weeks and 2 Days

," whose director (

Cristian Mungiu

) spearheaded 'Tale's' production. [B+]

- Sam Mac.
Not Necessarily

"Must-See"

...
but things we recommend regardless.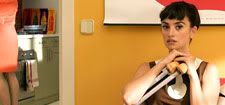 "

Broken Embraces

"

- Pedro Almodovar

's 17th feature is

not

a masterpiece nor it is it anywhere near his best work, but it still does have virtuous qualities, including bursting color, exquisite frames, melodrama, humor and sometimes a moody score to underscore it's mystery-noir underbelly. Sounds great, no? The problem is the story is too long, has too many threads and becomes a little convoluted by the time the picture is over. While passionate in flaring spots, it can feel a little soulless at times. However, it does linger afterwards and features a solid turn by

Blanca Portillo

who we adored. If it's a failure, it's still an interesting and mostly engaging one. [our review]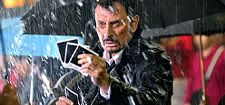 "

Vengeance

"
In lack of a real cogent review (which we never had time for) here's what we have on

Johnny To

's "

Vengeance

." While not perfect, the uber-prolific Hong-Kong action-crime director's – the heir apparent to

John Woo

now that he's gone Hollywood and become essentially worthless – 50th-plus film is super digestible. It's a story about revenge (duh), that immediately kicks off when a French restaurateur's daughter is shot and her family killed. But it turns out the epicurean Frenchman (the iconic

Johnny Hallyday

), was a hitman of sorts 20 years ago. He sets out for vengeance by hiring a triad assassins he fatefully crosses paths with (To mainstays

Anthony Wong

,

Lam Suet

,

Lam Ka-Tung

), and they not only become hired goons, but build a wonderful brotherhood built on trust, loyalty and respect. Even at 1 hour and 45 minutes the picture goes on for too long. The memory-loss device that enters late in the picture feels a little clunky, and the operatic and ballet-like action isn't anything new for To, but it's still
– for the most part anyhow
– tremendously watchable. [B]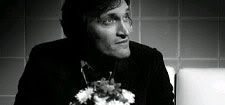 "

Tetro

" - If there was a film that fit under the "most enjoyable yet imperfect film," qualifier

Francis Ford Coppola

's "Tetro" would be that film. As a black-and-white family dramedy, it's excellent, funny, touching, nostalgic and it's really stuck with us. However, it's the Fellini-esque theatrical flourishes – color flashbacks, stylized daydreams – that just don't work or add much to the story. If Coppola simply stuck to the basics he would have had a truly admirable film. Instead, he undermines his narrative with grandeur that could use some rethinking. Still,

Vincent Gallo
– who is becoming the master of comedic indignation
– is fantastic and newcomer

Alden Ehrenreich

is as good as everyone says. The film, while not explicitly personal,

feels

personal and intimate. If you've ever hurt a family member and painfully regretted it and or had the same happen to you, there's absolutely no way that at least some of "Tetro" won't resonate with you. [our Cannes review]
"

To Die Like A Man

"


What do you

mean

you don't like Portuguese films about transsexuals?!? For shame. It's true that the subject of

Joao Pedro Rodrigues

' third film (second shown in official Cannes selection) isn't exactly light and airy. Neither is the filmmaker's staid pacing, which could be likened to the deliberately slow tempo of many Asian filmmaker's work (

Hou Hisao-Hsien

and

Tsai Ming-Liang

). But, then again, little playing at Cannes this year could be easily described as "accessible," and very few films display the level of craft and emotional intensity of Rodrigues' "To Die Like a Man." Another unique and powerful artistic statement for the New Queer Cinema, Rodrigues' latest could just as easily have been called "Requiem for a Drag Queen," as it elegiacally chronicles the demise of Lisbon transsexual performer Tonia (

Fernando Santos

, in one of the festival's most moving performance), who struggles with her spiritual convictions as they relate to her sexual identity. The single most elevating scene we saw during Cannes: Tonia and her compatriots are serenaded in the forest by

Baby Dee

's lilting ballad "Calvary," an appropriately theatrical and dramatic way of announcing the tragic death as a woman. [A-]

S
M
"

Visage

" ("Face")
Strap on your pretentiousness tolerance, we're going in! Like many ambitious and striking films at Cannes '09 (ala "Antichrist"), Taiwanese master

Tsai Ming-Liang

's "Face" was met with mass walkouts and a smattering of boos following its Grand Lumiere premiere. And, like the Von Trier film, "Face" is idiosyncratic, as Tsai relies on our ability as filmgoers to become immersed in the experience his film offers. Commissioned by the Louvre Museum, Tsai's latest is ostensibly a series of arty deadpan vignettes, often recurring, forming only the vaguest semblance of a narrative: A Taiwanese filmmaker comes to Paris to shoot an adaptation of "Salome" at the Louvre, but the production (the 'film-within-a-film') is plagued by interruptions, most distressing being the death of the filmmaker's mother, whose ghost haunts the troubled director's dreams. "Face" won't please everyone (and it

clearly

hasn't), but those who can settle into its staid pace and rhythmic repetition may find a bursting water pipe, or, a ghostly hand from offscreen stealing an apple from Fanny Ardant (one of many French actors who appears here, including

Jean-Pierre Leaud

and

Mathieu Amalric

) to be riotously comedic moments in a festival severely lacking in humor. Pretentious and art-fart to many, but

replete

with haunting images. [A-] - SM



Oh yeah, and that other film...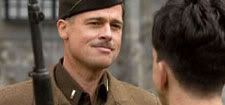 "

Inglourious Basterds

"
No matter what we say, you're going to go see this one for yourself, but it's not even something we can really recommend. But your curiosity will be killing you and frankly, if we were in your boat, we do the exact same thing; witness it with our own eyes to make our own opinion, but to us – at least in the state we saw it – Tarantino's fifth film was mostly uninspired and a flat disappointment. But we understand that it's must-see for the rest of the world no matter what and that's what the

very

, very nervous

Weinstein Company

is banking on; your will to sit through anything Tarantino (some are saying the film will make or break TWC). Don't say we didn't warn you though. [our Cannes review]

Wait, what about the Palme d'Or winner "

The White Ribbon

" and many, many other films? Well, we too didn't see everything, stay tuned for our most anticipated list which basically covers a lot more.