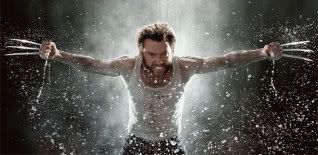 Hooray! Box office Friday is here again! And not just any box office Friday--this weekend signals the opening of the summer blockbuster season. Somehow (probably Beyonce' related), "Obsessed" took the crown for last weekend but there's little question as to what will pull down the big bucks this time around. So let's take a look at the pictures!

Of course, the heavy hitter this weekend is the Fox tentpole "X-Men Origins: Wolverine," which is expected to totally clean up. The pic stars Hugh Jackman as the legendarily maverick X-Man and tells of his rise to prominence and, no doubt, his battles with various evil doers. Helmed by the (soon to be former) semi-respected Gavin Hood, Danny Huston ("The Proposition"), Liev Schreiber ("The Manchurian Candidate"), and Ryan Reynolds ("Adventureland") co-star as various mutants of varying degrees of heroism. We thought this thing was a massive disaster and most critics seem to agree as the film has a flagging 37% rating. We can't recommend this movie under any circumstances but that probably won't make much difference in its ability to rake in the dough.


Shockingly, the rest of the weekend's wide releases are even less appealing. There's "Ghosts of Girlfriends Past," the "Christmas Carol" update that stars Matthew McConaughey as a womanizer forced to confront his past crimes against the fairer sex in hopes of reuniting with the woman he truly loves. Take the 14% rating at face value and do anything else at all with your time. There's also the animated space adventure "Battle for Terra" (53%) about humanity's battle to conquer a peaceful planet. If you have children or you want to see something mildly engaging and you're in a smaller market, here's your best bet. Evan Rachel Wood and Justin Long star.


In Limited Release
As usual, this weekend does offer several smaller films that are well worth your time. Far and away the best bet is "Revanche," one of the nominees for last year's foreign film Oscar and one of our favorite films of the year so far. Directed by the Austrian Gotz Spielmann, the film is a prostitution drama that becomes a revenge tale that becomes something transcendent. Take our word and the critics (88%) and run, don't walk for this one.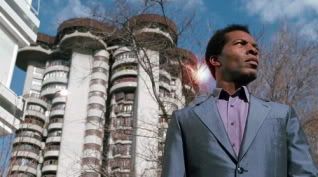 We also really dug "The Limits of Control," the latest from the mad scientist Jim Jarmusch ("Broken Flowers"). The film is a sort of existential thriller about a mysterious loner (Isaach de Bankole, "Casino Royale") who is dispatched on an odd mission that brings him into contact with a cast of intriguing characters (Tilda Swinton, John Hurt, Bill Murray, Gael Garcia Bernal) in the course of his journey. The reviews have been unkind--the film currently has a 22%--but don't let that turn you off right away. This might be the most Jarmusch-esque of the director's pictures yet, so if you tend to like his films, you could do much worse than to give this one a shot.

The remainder of the weekend's limited releases are less inspiring. If you're in the mood for a documentary, there's three opening this weekend: the well-received Antarctic exploration film "Ice People" (80%), the Beat-lit focused "Ferlinghetti" (N/A) and "Naked Ambition: An R-Rated Look at an X-Rated Industry" (N/A) whose title speaks for itself.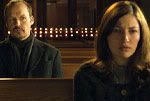 Elsewhere, there's the Michael Keaton's comeback in "Merry Gentleman," with Kelly Macdonald that looks pretty decent and has a strong 75% rating despite the fact that it sports the incredibly tired premise of the morally-awakened and suicidal hit-man trying to go straight (jesus, no more, please!) and the homoerotic road comedy "Eldorado" (40%) about two friends on a very strange highway trip. There's also the as-yet-unrated "Home," a domestic drama starring Marcia Gay Harden and her daughter. Speaking of no reviews, this weekend sees two boring-ish looking thrillers, one called "I Can See You" focusing on a wife's disappearance and the other a lawyer drama starring Tim Daly called "The Skeptic." Finally, in movies yet to have been reviewed, there's an Irish horror film called "Plague Town."

So that's it. We stand behind "Revanche" and 'Control,' but perhaps you're a maverick. Regardless, good luck!