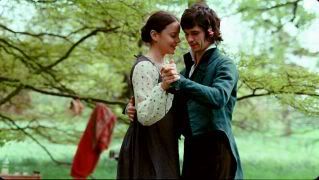 Jane Campion's first film to debut in competition at Cannes since 1993, when her film "The Piano" scooped the Palme d'Or marking her as the first female director to ever receive the honor on the Rivera, "Bright Star" has some calling it the "best of her career," while Jeffrey Wells calls it, "basically a Masterpiece Theatre thing that my mother will love."

Wells, however, seems to be in the vast minority, what with the praise "Bright Star" is garnering almost matching Bob Berney's "tour-de-force" comment following the announcement of he and Bill Pohlad's brand spanking new (and as such unnamed) distribution venture snatching the U.S. rights to the film before its premiere.

Variety's Todd McCarthy has nothing but good things to say about "Bright Star," reiterating a thought present in many reviews thus far, that of the film being decidedly refreshing for a romantic period piece, "Breaking through any period piece mustiness with piercing insight into the emotions and behavior of her characters, the writer-director examines the final years in the short life of 19th century romantic poet John Keats through the eyes of his beloved, Fanny Brawne, played by Abbie Cornish in an outstanding performance."

Peter Bradshaw of The Guardian takes his praise further, "Jane Campion has put herself in line for her second Palme d'Or," he announces, before "Campion brings to this story an unfashionable, unapologetic reverence for romance and romantic love," and doesn't forget to mention it's apparently striking, intoxicating aesthetic, "Any movie about a romantic poet has to be careful how glowingly it depicts the great outdoors but this film looks unselfconsciously beautiful, and Campion and her cinematographer Greig Fraser never harangue the audience with their images."

Allan Hunter found himself intoxicated by that visual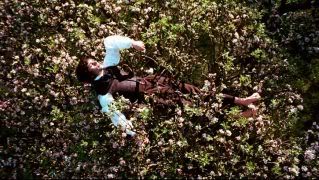 poetry too, "Gorgeous camerawork from Greig Fraser sees the changing seasons reflected in glowing daffodil fields, meadows strewn with bluebells and snow-dusted winter woods. The central love affair is expressed through modest caresses, clasped hands and lingering glances rather than anything more explicit. It is a dreamy film to make the viewer swoon." In terms of "Bright Star" market opportunities, he thinks "Bright Star" will be restricted to "an older, more sophisticated arthouse audience," the same could be said for just about any period piece, "but Bright Star should still shine as an irresistible quality attraction."

All that glitters may not be gold for everyone though, as Mike D'Angelo writes: "A thing of beauty is a joy forever, but a thing of plodding inevitability is just two hours of my time amiably wasted." He gave the film a C+, a far cry from the general praise thrown in the film's direction, like David Gritten's assertion that "Bright Star" may just be the one to beat: "It is not premature to predict that Bright Star it will match any film entered for the Palme d'Or this year for sheer beauty. It looks a strong bet for honours in a week's time."

Overall Consensus: "Bright Star" is a refreshing, visually intoxicating period piece that not only Jeff Wells' mother will love, and the only major ingredient it seems to be missing is that of a sex scene.