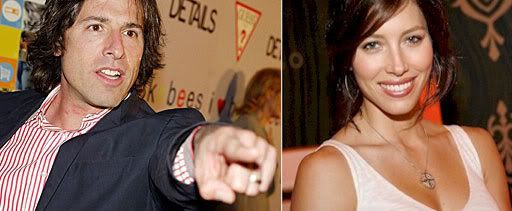 Probably much to the chagrin of one of our sources, we've been sitting on a story for months now about David O. Russell's "Nailed," and the fact that the film looks like it's never coming out. Aside from the already tremendous and very-publicized financial problems the film endured -- production shut down four times during filming, James Caan quit in the middle of filming, there was an altercation of some kind with lead Jake Gyllenhaal -- the film is, according to one of our sources, unfinished, missing key scenes and has been basically abandoned by the principle post-production players. Everyone's moved on (and obviously O. Russell has taken on three new projects since: "The Fighter," the romantic comedy "Aaron & Sarah," and the bizarro comedy "The Silver Linings Playbook").

We were reluctant however, to cause a controversy that might be easily dismissed as a blog rumor and were trying unsuccessfully to get someone on the record (though we did however, hint at it in this piece about the film's score that was to be written by Spike Jonze's brother, Squeak E. Clean).

But now we don't really need that as Jessica Biel herself, one of the leads of the political satire has basically come out and said it all herself in a recent article with the Orlando Sentinel, the film is unfinished and would essentially have to return for additional photography and scenes for it to be completeted (and they're not reshoots because the scenes were never shot).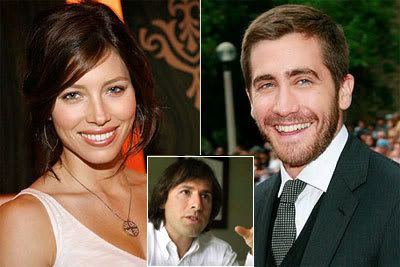 "That was definitely an experience, something I could NOT say no to," Biel said, hoping the film would be a breakout role for her to be taken seriously. "I am a huge David O. Russell fan. It's just heartbreaking that so many people put so much work into this particular project only to have it sit there, unfinished. But it's one of those things where we had no idea it would have happened."

A "troubled shoot" is a gigantic understatement, but the actress says she has no regrets [sorta], but says she's "devastated" and hopes one day the can all return to set to finish it.

"If I'd had an idea that it might happen, would I still have done [the film]? I don't know. Probably. I had an incredible experience with David and the rest of the cast. It made me a better actor. For all that, I'm devastated that it's not finished and who knows when it will be and will come out. I still have my fingers crossed that something good will come of it, that it will be finished."

Co-starring Jake Gyllenhaal, Catherine Keener, Tracy Morgan and James Marsden, "Nailed" starred Biel as a socially awkward and uninsured receptionist waitress who accidentally gets shot in the head with a nail. She goes to Washington on a crusade to fight for the rights of the bizarrely injured and meets an immoral congressman played by Gyllenhaal who takes advantage of her sexually and politically. "Nailed" was written with Al Gore's daughter, Kristin. Marsden played Biel's small-town boyfriend, and Keener's was said to be a "self-serving congresswoman."

Tracy Morgan hilariously described his role to the A/V Club as, "a guy that has an anal prolapse."

"We're like a political version of The Wizard Of Oz. And I'm like the lion, and Jessica Biel is Dorothy, and Kurt Fuller is the Tin Man. And we just head off to the government to get health care for everybody. [Laughs.] All three of us have health problems, health issues, and we couldn't get health care. So we travel to the government to get health care. And things happen along the way."

We're big fans of O. Russell despite reports of his well-documented on-set tyranny, so we hope the film does come out one day. But with work commencing on three new projects, it would conceivably be years before the project got off the ground again unless someone bailed it out again and the principle cast was called in and agreed to finish it off, no? Even then it'd still have to be edited and scored (and that work ceased months ago).

Who knows. Let's hope for the best, we guess. On the bright side, three new O. Russell projects are hopefully on the horizon.