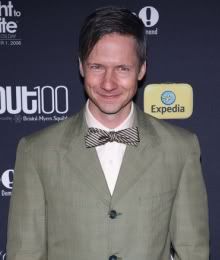 In a video interview with Screen Daily, director John Cameron Mitchell has spoken glowingly and at length about his upcoming adaptation of David Lindsay-Abaire's award-winning stage play "Rabbit Hole." Starring Nicole Kidman and Aaron Eckhart, the film follows the story of a young couple who are struggling to cope with the death of their four year old son.

"It truly is the first script that knocked me back, drew me in, made me want to set aside what I was working on because I felt so much reading the film," Mitchell revealed. "I was incredibly moved, I was laughing throughout, I felt healed by it." Mitchell himself had lost a younger brother at a similar age to that of the child in the script.

Despite many previous films exploring similar themes, Mitchell believes that this script differed due to the fact that, despite its tragic overtones, it was "shot through with humour," that "all the characters were incredibly charismatic," and that "there was nothing turgid about it." "There's nothing wallowing or dirge-like in this story. It really sings to me like a beautiful melancholy - shot through with joy - kind of song," he added.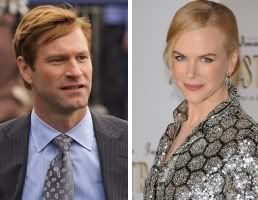 Mitchell explains that "Nicole Kidman's character, Becca, is really the central character and she is dealing with loss and pulling away from everyone in her family, her husband. And she comes upon, bumps into the teenager who's car hit her son - completely an accident. A very gentle introspective kid who draws comic books."

Of his cast, Mitchell was happy to attract the "virtuosic" and "Stradivarius" Kidman and Eckhart, adding that "there's a thrill with working with a beautiful resonate instrument that can respond to gentle guidance."

Having said that, Mitchell assures that there is "nothing Hollywood about this experience which has been fantastic." Mitchell has been working closely with the stage play creator Lindsay-Abaire on revisions to the film's screenplay, which he notes is significantly different. "Events that are just hinted at in the play are suddenly seen and I see them as vitally important." Mitchell added that readers of the script that weren't aware of the stage play believed it was an original story and that he felt the screenplay was "head and shoulders" better than its stage predecessor.

"I expect the excitement to build once people are seeing what we're doing and hope who ever is going to be apart of it around the world will respond the same way to the script," Mitchell concluded. "It's going to be an incredible project."

The passion and poetry of Mitchell's interview are really refreshing to watch. It's great to see when people do things for the love of it as it more than often shines through. Shooting for "Rabbit Hole" will begin June 1st in New York.