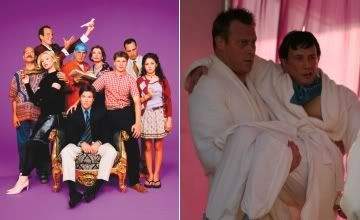 Here we go again. Speaking on an Australian morning television program, Martin Short has revealed that one of his upcoming projects includes the hot and cold "Arrested Development" movie.

Unfortunately, the show's hosts quickly sidestepped the comment and instead inquired further about Short's upcoming directorial project "Off Your Meds." Though, no doubt Short will get grilled about it in the near future.

On the second season of the ill-fated show, Short portrayed the character of Uncle Jack Dorso, a fitness guru who lost the use of his legs due to a gym accident and was carried around by muscular personal assistant, Dragon. "Uncle Jack" showed a romantic interest in Lindsay Bluth (Portia De Rossi) and, subsequently, was set up with her by her brother Michael (Jason Bateman) in exchange for a Bluth Company bail out (how appropriate for these times). Chaos and hilarity ensued - such that has been missed since the show's conclusion.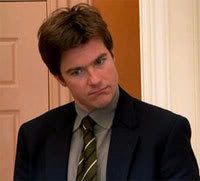 The announcement from Short is very much a surprise. Last we heard, Mitch Hurwitz's progress on the script had been severely halted by his television series "Sit Down, Shut Up." That show has now been canceled though so it is reasonable to assume progress on the "Arrested Development" may be a priority once again.

But how far into the development process are they? Just last month, David Cross noted that: "I know the idea, and the idea is fucking awesome." Now, little over a month later, from that 'idea,' roles that were cameos in the television series are being discussed with talent? Perhaps story arcs have been discussed in advance and Hurwitz just needs to write the damn thing. Either way, it seems some strides forward are being made with the project, albeit at its consistent snail pace.