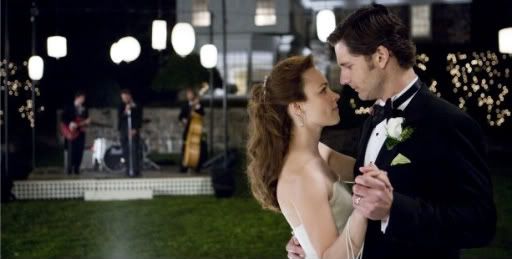 Another new random photo of the Rachel McAdams, Eric Bana sci-fi/romance picture (there's a new genre for you) and long-delayed, "The Time Traveler's Wife."

The cool thing about this one other than it being quite the pretty shot? In the blurry, out-of-focus background we can see Kevin Drew, Brendan Canning and Justin Peroff of Canadian indie-rockers Broken Social Scene who are featured in the film in a wedding scene playing an undisclosed BSS track which eventually morphs into a quick snippet medley of Joy Division's classic, "Love Will Tear Us Apart."

Looks like it's probably right from the scene in question, huh?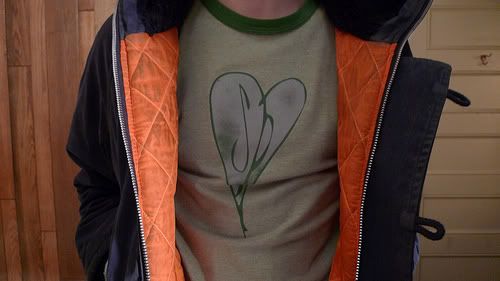 The film is now slated for an August 14, 2009 release, and Broken Social Scene — big fans of their music in films — have moved on to helping Edgar Wright with the musical side of "Scott Pilgrim Vs. The World."

Speaking of 'Pilgrim' to your right is a picture of Michael Cera wearing a Smashing Pumpkins T-shirt, which is a big part of the comic-books lore; one of the books is titled "Scott Pilgrim And The Infinite Sadness," a reference to a very emo SP album (click on it for a much larger version).