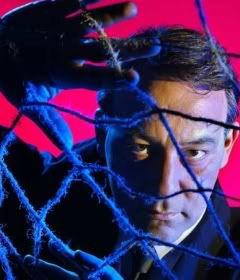 Speaking with the LA Times, director Sam Raimi has revealed that his "Spiderman 4" will begin shooting in February of next year.

"The next installment beings shooting, I believe, in February 2010," Raimi noted. "As far as we're concerned, that's no time left because they need so much time to work on the screenplay, casting is long, the storyboarding and the shots are very, very complicated. There's a lot of animation, there's a lot of character design, costume design. It's like making an animated film and a live-action film. I'll just barely be ready."

After completing his trilogy of "Spiderman" films, many were surprised when Raimi, along with lead Tobey Maguire, announced their return to the character. The director has now explained his decision citing his ever burning love and attachment to the character:

"I love Peter Parker. I've always loved the Spider-Man comics, and I feel like I still know more about the character that I think I can bring to the screen - and perhaps make it great if I do it right. It's the same reason I keep reading the Spider-Man comic books. I'm really enamored with the character and now I feel like I have a history with him. I'd like to really make a great picture with him and bring the character to life at a level of detail that I've never realized before. It's almost like I have a desire to do something I've been trying to do right and haven't yet been able to. Not exactly."

So Raimi will keep doing "Spiderman" until he gets it right (which is never because he's a perfectionist) or until Sony stop throwing money at him (which could be a while because these films are cash cows). And we assume all this means Raimi's meeting with Kirsten Dunst went well? Or should we say the pay check she was promised was fat enough?

"Spiderman 4" was, or is being, written by Pulitzer Prize-winning writer David Lindsay-Abaire and is eyeing a May 6th, 2011 release.