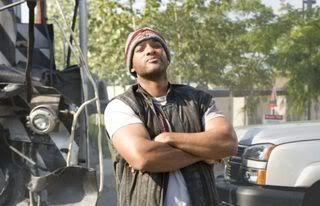 Oh, Will Smith, how goddamned predictable can you get? The Teflon box office draw, who realized with "Hancock" that his movies didn't need to be middling when they could be out-and-out bad and people would still see them, is set to feed his desperate, needy onscreen hero complex once again. His Overbrook Entertainment shingle is teaming with Sony to produce "The American Can," a movie about Hurricane Katrina.

Oh, is it about the dreadful crisis that faces families in the wake of the disasters? Is it about the institutionalized racism that led to tragedy, which America seemed to want to sweep under the rug? Is it about the beautiful artistry of New Orleans and how we will never recover from such a tremendous cultural loss? No, you idiot- it will be a Will Smith movie, so it will be about ONE MAN defeating the odds and saving others, overcoming his own personal demons and undergoing his own character arc. Way to turn a national crisis of suffering into an ego trip, jackass! The story is based on an ex-Marine named John Keller, who helped rescue the inhabitants of a five story building, saving 244 lives after the levees broke. Also, he was totally super jacked!

You'd think there'd be a chance Smith would only be producing it to feed his public-relations-powered need to be a contributor to black culture, which would still be acceptable. Maybe he could use his financial muscle, cast Idris Elba and bring onboard an interesting, little known helmer to make a cheap, grungy, tense story of survival. But no- Smith is attracted to hack filmmakers who'll take orders from him, and so John Lee Hancock will be writing and directing.

You may remember Hancock as the journeyman who made the molasses-slow "The Rookie" and who went on to grab Ron Howard's cheap sloppy seconds with gusto in the secondhand "The Alamo." He hasn't directed since that turkey, but somehow has some goodwill because "The Rookie" made some mone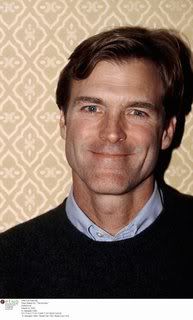 y and wasn't aggressively retarded, just mildly derivative and TV-bound. Also, the dude's white- not that a white guy can't direct a movie about Hurricane Katrina but "The Rookie" was just about the whitest movie you've ever seen. Or perhaps you're thinking of the urban cred of his "Alamo" leads, Dennis Quaid, Jason Patric, Patrick Wilson and Billy Bob Thornton. We've gone snowblind just thinking of the Caucasian explosion. He's re-writing a script by Adetoro Makinde, a lovely black writer-producer-director who probably turned in a script that was "too black." Hancock is currently directing "The Blind Side," a movie where Sandra Bullock and Kathy Bates take in a homeless, black inner-city kid and groom him to become a college football star. We would say you can't make this stuff up, but you probably could. And then someone would call you racist.

Keller seems like a guy who deserved a lot more mainstream media coverage- notice how a Google Image Search of his name brings up only elderly white people. His accomplishments, borne merely out of altruism, saved lives and, credited as "The Can Man," he deserves all the press he can get. Certainly we should be honoring his accomplishments. This glad-handling lip service/disguised vanity project bullshit doesn't quite get that job done.