With the Internet abuzz over the possibility that Christopher Nolan won't return to a not-in-development third installment in the Batman series, we figured we'd set the record straight- the Playlist is 90%-ish certain Nolan won't resist the call of a third film in one of the most robust, durable mega-franchises of the modern film era. Hey, "Star Wars" wouldn't have survived "Batman and Robin" -- the WB went out and made two more after that!

That being said, the 10%-ish of doubt comes from the possibility that Nolan DOES step down, leaving the director's chair open for another filmmaker. After the success of "The Dark Knight," it would probably be an amicable split, and we wouldn't be surprised to see Nolan sticking on as a very hands-on producer. Note these aren't our personal picks. But here are five feasible directors that WB could want and Nolan might agree to (if he had say). None of them are really great artistes (for the most part) and they certainly wouldn't be our picks, but from a business perspective, they are people who could be considered.


1. Zack Snyder
A no-brainer from WB's perspective. The decision to replace directors would come with a lot of scrutiny from the hardcore faithful, and someone like Snyder (inexplicably) has a lot of cred with this group, having made what many consider to be the best film one could make from the "Watchmen" property. He's got a working relationship with the WB, and he's long since campaigned for a chance to take on the Bat-mantle, supposedly with an adaptation of seminal graphic novel "The Dark Knight Returns." Could Nolan and WB be receptive to ending this trilogy by shooting off far into the future for an installment featuring an elderly Batman fighting government lackey Superman?
Why This Might Be Bad: Well, obviously, Snyder has yet to make a good movie. However, to grace with faint praise, Snyder has directed a number of arresting sequences in his films that may fail the collective narrative tissue around him but solidify him with a strong visual sense. If Nolan can reign him in, it might be interesting, but Nolan seems a bit too erudite for Snyder's gutter mentality.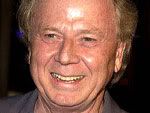 2. Wolfgang Petersen
Since bolting "Ender's Game" he has no real next project, so it wouldn't be a surprise for him to return to WB. A few years ago when the WB was debating a "Superman" relaunch, Petersen was part of a package to direct Andrew Kevin Walker's script for "Batman Vs. Superman." The movie was to feature a Batman so distraught over the death of a fiancee that he pursued Superman in combat, a premise that the studio passed over in favor of the eventually-defunct McG-JJ Abrams "Superman" relaunch. Petersen had no sour grapes, however, as he went on to lose WB a huge chunk of money with "Poseidon." He's still welcome at the studio, most likely, as they are still flush from his "Troy" success, which was a $500 million worldwide smash.
Why This Might Be Bad: Petersen is another filmmaker not up to par with Nolan's sensibilities. He's still got that credibility from "Das Boot," but the only half-decent movie he's made since then is the turgid "Troy." He's a guy that would probably be forced onto Nolan more than anything else.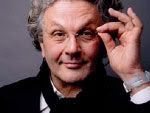 3. George Miller
Another filmmaker with a working relationship with WB, Miller is coming off a long, fruitless development period for their big superhero tentpole "Justice League Mortal." Miller's newfound return to the A-List owes itself to kiddie films, as he won admirers for "Babe: Pig In The City" but scored huge with the animated "Happy Feet." He continues to speak of "Mad Max 4," but that project, re-imagined as some sort of anime project, doesn't seem to be something that would turn him away from this gig.
Why This Might Be Bad: Miller's got a bombastic, visually-arresting style that would be hard to imagine in Nolan's Batman universe. It's an odd marriage of filmmakers, one that might produce some curious results, but it's difficult to image the conversations on set between Miller and Nolan. Plus, all things considered, Miller's last live-action film was eleven years ago.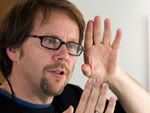 4. Fernando Meirelles
The bloom has fallen off the rose for Meirelles, who burst onto the American scene with a Best Director Oscar nomination for "City of God." Since then his stock fell a bit with "The Constant Gardener" and nearly plummeted with the widely-derided "Blindness." Still, he's a filmmaker with a strong political consciousness, one who's surely eager to break into the bigtime- he recently completed a long flirtation period with Paramount regarding the Jack Ryan franchise. He's coming from an "arthouse" sensibility not unlike Nolan, WB suits would feel, which is sorta misleading, since "City of God" had a propulsive energy not found in most blockbusters.
Why This Might Be Bad: In his last two films, Meirelles' politics have become didactic as all hell, leading to sledgehammer politics annihilating the cohesion of the final half hour of "Blindness." Is he going to force the commentary developed in "The Dark Knight"? More importantly, is it possible he's one of those guys who would feel over-matched graduating to the bigtime?


5. Jeffrey Nachmanoff
Our leftfield pick. Nachmanoff has only one directorial credit under his belt, the assured, interesting "Traitor." Nachmanoff is a popular screenwriter in Hollywood, but his name remains heavily unknown to several, which may be a good thing. There's bound to be uproar over who sits in the director's chair for this film, and many will be expecting a superstar pick like Darren Aronofsky or Paul Greengrass, so from a PR perspective, it might be best to bring in a guy like Nachmanoff, who is as under-the-radar as you can get, but judging from "Traitor," is more than qualified to work with a template already set in place by Nolan. If a director who's established an onscreen universe brings in a new director to work with, ideally the selection would be a screenwriter who understands story. Plus, he'd be cheap.
Why This Might Be Bad: Nachmanoff also wrote "The Day After Tomorrow." So yeah...