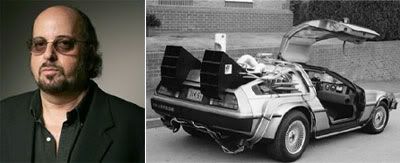 You sleep on anything and the web will make you pay. Last week we noticed one of the last Carpetbagger NYTimes blog posts (for now, as it gets absorbed into another blog) that filmmaker James Toback ("Tyson") was planning on tackling a screenplay about the auto industry's fallen angel, John DeLorean (creator of the titular DeLorean featured in "Back To The Future") with filmmakers Brett Ratner and Robert Evans.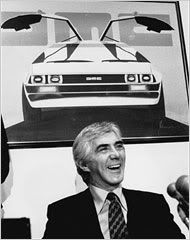 Toback expressed interest in the project back in May during "Tyson" press, and now Variety has confirmed the project and said financiers are on board. Toback is writing, Ratner is directing and Evans is producing, naturally.

As boring as this potentially sounds? It's not and proof is that another project on John DeLorean is in the works too. Producer David Permut is also working on a film using life rights from the late DeLorean's longtime attorney, Mayer Morganroth (but apparently it's been in development for some time).

What's so special about the auto magnate's story? Well, the car-maker was arrested in 1982 on charges of drug trafficking in an apparent attempt to raise funds for his struggling company. Later that year he declared bankruptcy, but he did successfully defend himself against these charges in court and argued his alleged involvement was entrapment by the FBI.

According to the NYTimes, the "hero" of the Ratner/Toback biopic is DeLorean and the "villains" are the greedy capitalists and press that sought to make him appear guilty before having the chance to be proven innocent. In that respect it sounds like a rose-tinted glasses look at DeLorean that attempts to turn the automaker into a martyr/folk hero for inventiveness, but who knows. Apparently it's "a very timely parable of the extraordinary arrogance of a particular brand of American capitalism," Ratner told the Times. Toback says, the feds were out to get DeLorean to "advance their own careers."

DeLorean's company only ever produced 9,000 editions of the distinct and singular automobile.