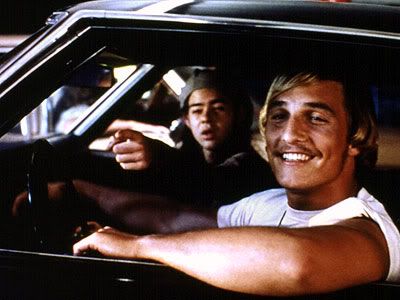 Richard Linklater's proposed "spiritual sequel" to "Dazed And Confused" has reportedly been shelved, according to the Risky Biz Blog.

The buzzed-about-script titled "That's What I'm Talking About" was reportedly facing financing problems but is now simply a victim of the current volatile times. Despite having interested financiers, none were prepared to board the project in this "rocky finished film market" until a distributor was signed. Adversely though, distributors are not prepared to back a project which is only in the script stage of development.

"We still think it's very marketable. It's just has to go on the shelf for now," a representative for Linklater reveals. Surely there's a distributor somewhere out there willing to take a risk on this? Anyone?

The plight of the film probably doesn't surprise Linklater though. The director had resigned to the fact the film would struggle to get going. "Unless it's a tentpole, sequel, remake, or over-the-top comedy, that's all the studios are even doing," the director noted of the safe and boring choices Hollywood is making these days. "They've kind of admitted they're not in the business of doing anything else. The slightest level of irony or intelligence and, boom, you're out of the league, you're done."

The project was originally set to begin shooting in the summer and even reportedly had Matthew McConaughey in loose talks to star. A number of people that Linklater had in mind for the juicy roles are even said to have already read for the project.