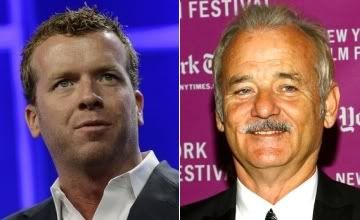 When Christian Bale's on-set "Terminator Salvation" tirade was leaked onto the internet last year, many thought the act was simply an account of the resolute actor himself; an almost method-like disappearance into a humorless and unsmiling role much like we saw in the humorless tentpole just a few short weeks ago. Hell, if you had to play that boring, character-less role, you'd probably snap too.

However, speaking with The Guardian though, director McG has revealed that such on-set aggression is characteristic of films under his reign and that one violent confrontation with a famous A-lister almost left him seriously disfigured.

"I don't think there's been a film I've made where there hasn't been some kind of physical fight," admitted the director. "I mean, I've been headbutted by an A-list star. Square in the head. An inch later and my nose would have been obliterated."

A classy guy like McG wouldn't namedrop but, right? "Nah, I probably shouldn't [reveal any names] but it was Bill Murray." Murray on McG, now that's something we'd pay to see!

That would presumably put the incident on the set of the notoriously fractious "Charlie's Angels" set when the two last collaborated. The blow-ups between Murray and Lucy Liu on the set of the film have been well documented and it appeared that Murray deeply regretted his decision to sign-on to the film and took it out on others during the shoot -- apparently there was a screaming punching match between Liu and Murray, among many other altercations -- but maybe McG's propensity for chugging three energy drinks before shooting everyday and needling the cast to get all amped up was the real problem?

Either way, you'll recall Bill Murray did not return for "Charlie's Angels 2: Full Throttle." And McG doesn't get into the particulars of the story, but Murray obviously doesn't suffer fools gladly, and well... you get the picture.